One Direction fans furious as Bill Maher compares Zayn Malik to Boston bomber
The TV host made the controversial joke on Real Time with Bill Maher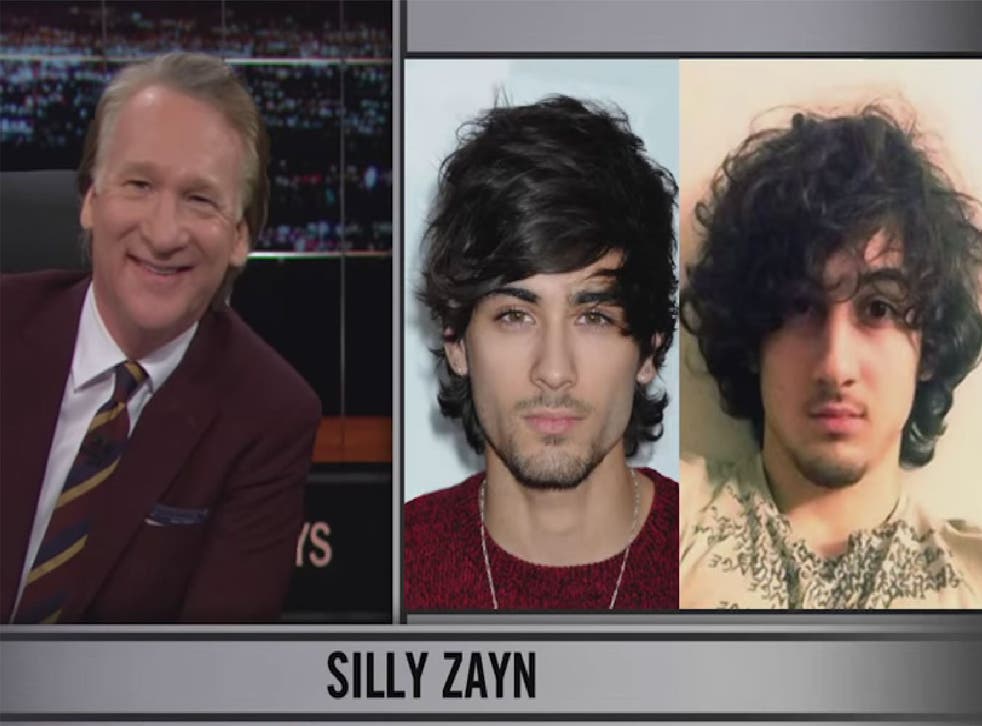 Bill Maher has ignited the fury of One Direction fans after comparing former member Zayn Malik to a terrorist.
The US comedian and host of Real Time with Bill Maher sparked outrage after showing a photo of the singer, who left the boyband earlier this month, alongside another of Boston Marathon bomber Dzhokhar Tsarnaev.
"I think after everything we've been through, I at least deserved the common respect of being told face to face," Maher said of Zayn's decision to quit the group in the "New Rule" segment of his show.
"Just tell me two things, Zayn. Which one in the band were you? And where were you during the Boston Marathon?"
Fans are showing their support for Zayn on Twitter using the #RespectForZayn hashtag, with many believing Maher was mocking his Islamic faith.
Directioners have been angered over jokes at Zayn's expense before, when correspondent Jessica Williams was accused of likening him to an extremist on The Daily Show last year.
However, Zayn was not mentioned by name, with the gag simply suggesting the idea of a terrorist super group with "one member each from Isis, Al Nusra, Al Queda, Hamas, One Direction and the Zetas drug cartel".
1D: Crazy things Directioners say

Show all 20
One Direction have given their first interview as a four-piece since Zayn's departure, telling fans that they are "gutted" but "100 per cent committed" to carrying on.
Join our new commenting forum
Join thought-provoking conversations, follow other Independent readers and see their replies