Ashya King missing: Police hunt five-year-old boy with brain tumour snatched from Southampton hospital by his parents
Police have said there are 'serious concerns for his life'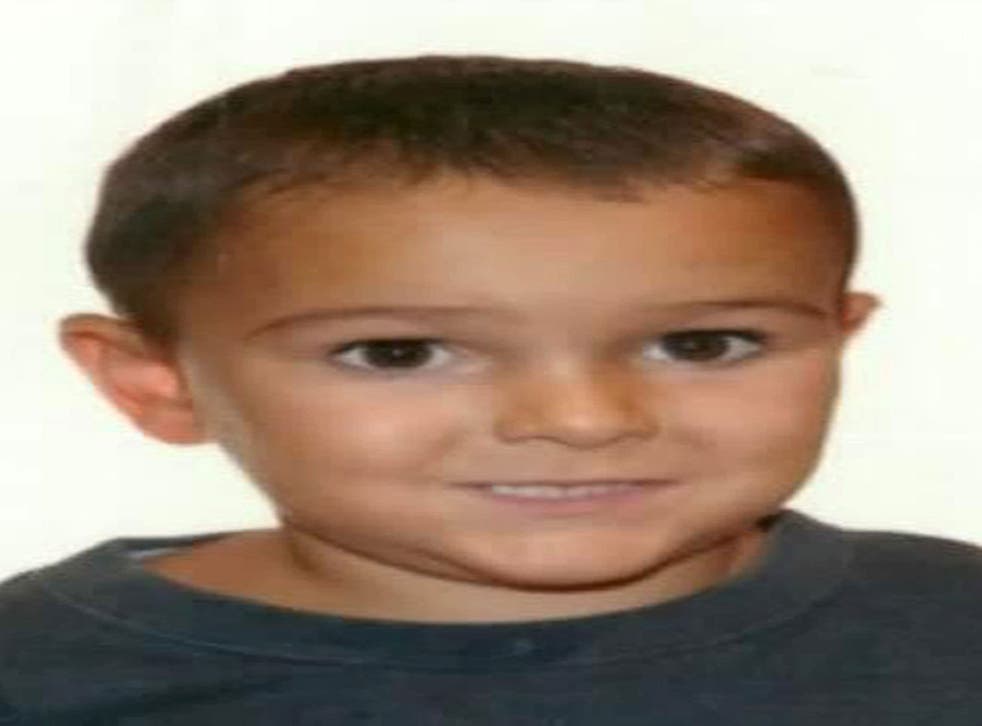 Police have said "time is running out" as they continue searching for the five-year-old boy with a brain tumour whose parents took him yesterday from a Southampton hospital.
Ashya King was taken from Southampton General Hospital on Thursday afternoon at 2.25pm, crossing the Channel on a ferry at 4pm with his parents and six siblings.
Assistant Chief Constable Chris Shead said if Ashya "doesn't receive urgent medical care or the wrong treatment is given his condition will become life threatening".
"Time is running out for this little boy. We need to find him and we need to find him urgently."
On Friday evening, Interpol issued a global alert for Aysha's return, and tweeted a Yellow Notice featuring a photo of the child. The notices are circulated to help locate missing persons, especially minors, the organisation explained.
Ashya was receiving treatment for a brain tumour, undergoing a major operation seven days ago. He is in a wheelchair and unable to speak, eating only through a battery operated tube - due to run out today.
Patrica King, Ashya's paternal grandmother, praised her son and daughter-in-law, describing them as "wonderful".
Ms King admitted this afternoon she last spoke to her son "a while ago", adding: "He wouldn't have told me anything because he wouldn't want me to know anything in case I got involved in it all."
In pictures: Ashya King's case

Show all 22
It has been confirmed that the parents are Jehovah's Witnesses, although there is no suggestion this is linked to why they were taken. Police have said it was "irrelevant" while the search for the boy continued.
A spokesperson for the Jehovah's Witnesses said: "There is absolutely no indication, as far as we are aware, that their decision is in any way motivated by any religious convictions. Jehovah's Witnesses are encouraged to seek the best medical treatment for themselves and their children."
His parents, Brett King, 51, and Naghemeh, 45, from St David's Road, Southsea, Protsmouth, boarded a cross-Channel Brittany ferry from Portsmouth to Cherbourg at 4pm yesterday.
Although Ashya left the hospital at 2.25pm, police were only notified at 8.35pm that evening – by which point the family were already in France.
A spokesman for University Hospital Southampton said: "Ashya was a long term patient who was permitted to leave the ward under the supervision of his parents as part of his ongoing rehabilitation. When the length of time he had been absent became a cause of concern to staff yesterday afternoon they contacted police after a search of the site and attempts to contact the family were unsuccessful."
Police confirmed French authorities are also working on the search, emphasising they had every reason to believe Ashya was still in France.
The family are travelling in a grey-colour Hyundai I800 Style CRDI, registered KP60 HWK.
Assistant chief constable Shead said they hope the King family saw the appeal and realise the gravity of the situation.
Anyone with information about Ashya's whereabouts should contact Hampshire Constabulary on 101, quoting Operation Aquilion.
Join our new commenting forum
Join thought-provoking conversations, follow other Independent readers and see their replies