Almost 70 per cent of Europeans don't think women can be scientists
A L'Oreal survey asked 5,000 people what traits were needed as a scientist
Rose Troup Buchanan
Friday 25 September 2015 21:48 Comments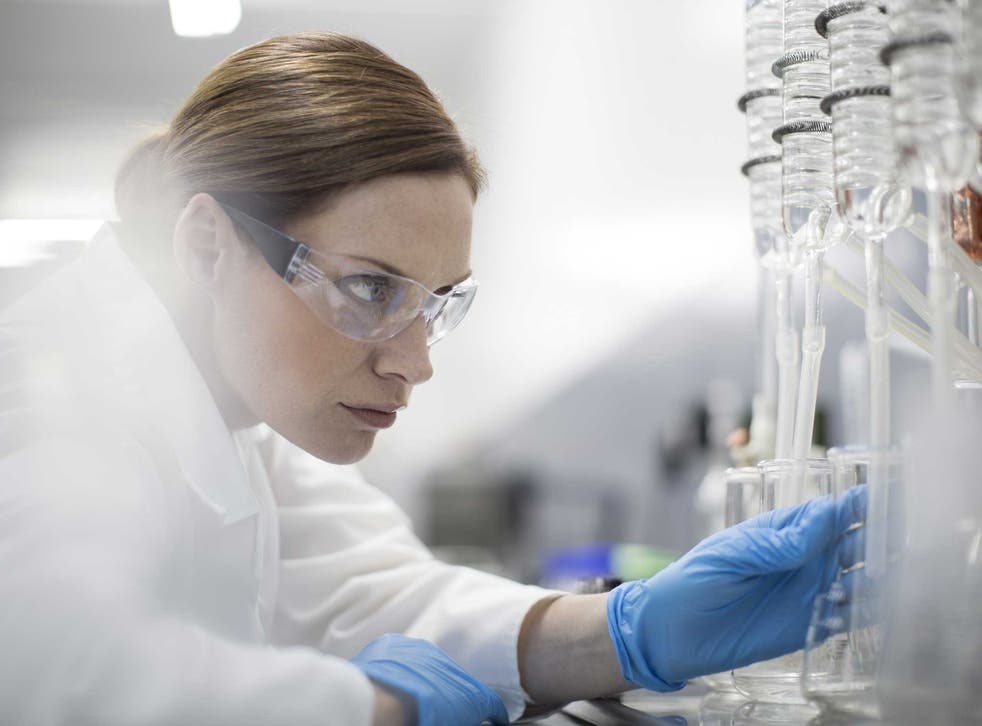 Almost 70 per cent of Europeans do not think women can be scientists, according to a new survey.
Women were deemed to lack perseverance, rational thought, practicality, rigor, scientific spirit, and an analytical mind – according to a L'Oreal survey of 5,000 people across Europe.
67 per cent of those asked felt women were unsuitable for scientific roles, with 89 per cent of those surveyed responding women were suitable for roles in "anything but science".
"Only 10 per cent of respondents believe that women possess the capabilities for science in particular," David Macdonald, L'Oreal's philanthropy director for women in science, noted.
Women still make up a minority within the scientific community, despite a highly publicised push in recent years to encourage more girls into continuing with science after school.
According to research published by the Women in Science and Engineering (Wise) campaign, the latest analysis reveals just 12.8 per cent of the stem (science, technology and maths) workforce are female. The proportion increased by just 0.2 per cent since 2012.
However, the validity of the research has been questioned with some commentators noting the questions put to participants appeared geared towards confirming beliefs of sexism within the scientific community.
Matthew Francis, director of Cosmo Academy, noted although "lack of diversity in science is a real problem" it should not "be confused by poorly designed and interpreted surveys."
Register for free to continue reading
Registration is a free and easy way to support our truly independent journalism
By registering, you will also enjoy limited access to Premium articles, exclusive newsletters, commenting, and virtual events with our leading journalists
Already have an account? sign in
Join our new commenting forum
Join thought-provoking conversations, follow other Independent readers and see their replies