Archaeologists uncover strange 7,000-year-old stone road buried under sea off Croatia
Ancient people believed to have walked on road connecting Croatia's Korčula island to a prehistoric settlement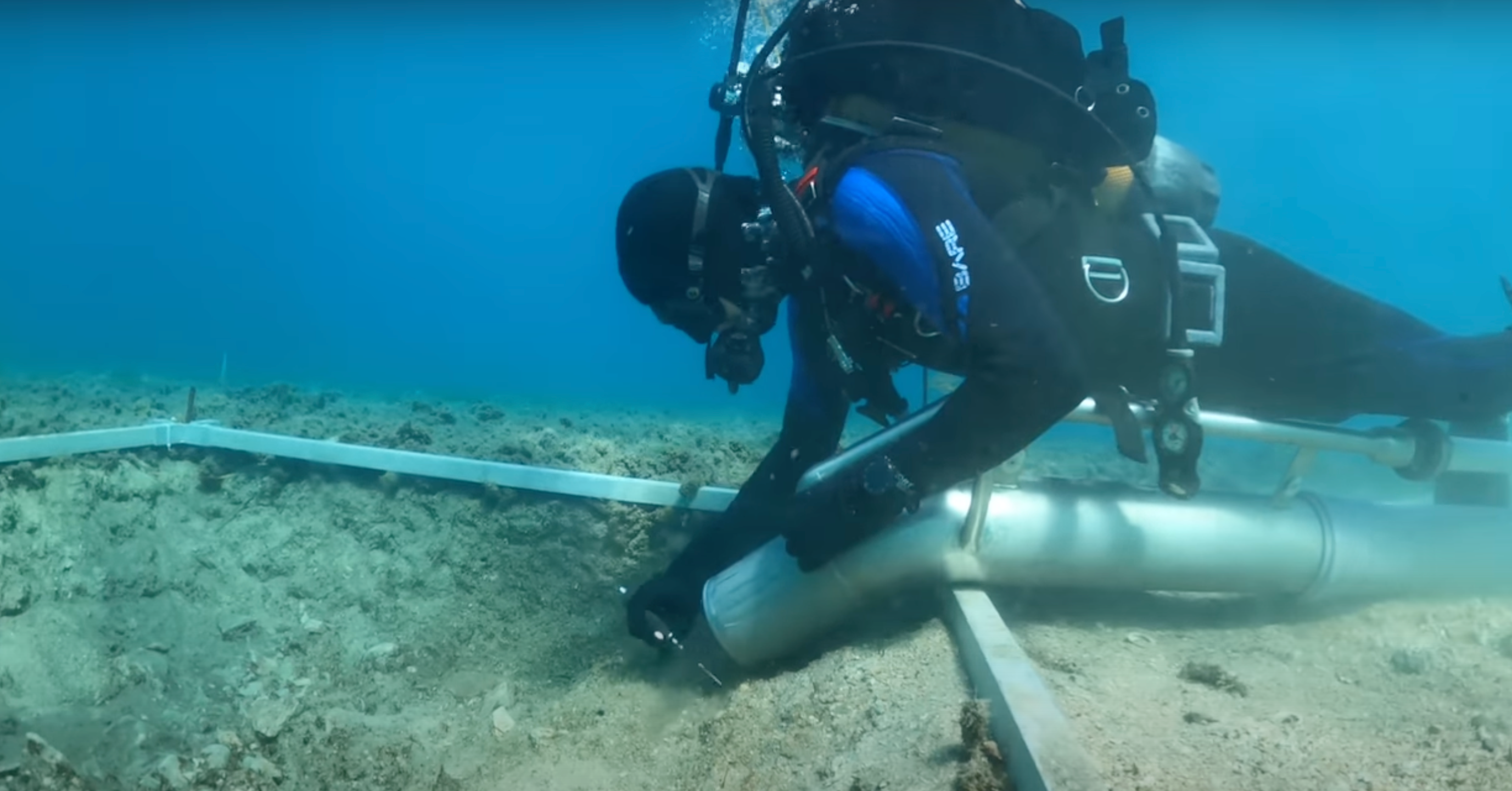 Scientists have unearthed a strange 7,000-year-old stone road buried under a layer of sea mud in the sunken remains of an ancient settlement off the coast of Croatia.
The ancient stone road was uncovered by researchers from the University of Zadar in Croatia after they cleared off deposits of sea mud off the coast of the locality of Soline on Korčula island.
The road likely connected a sunken prehistoric settlement of Hvar culture to the coast of Korčula, according to archaeologists.
They said the stone plates, which were part of the four-metre-wide platform, seem to be carefully stacked.
Radiocarbon dating of preserved wood near the site was used to estimate that the entire settlement may have been built around 4,900 BC.
Archaeologists believe ancient people of the time walked on this road, which connected the artificially created island to the coast, "almost 7,000 years ago".
"In underwater archaeological research of the submerged neolithic site of Soline on the island of Korčula, archaeologists found remains that surprised them," scientists from the University of Zadar said in a statement on Facebook.
"Namely, beneath the layers of sea mud, they discovered a road that connected the sunken prehistoric settlement of the Hvar culture with the coast of the island of Korčula," they said.
The road, which is now nearly 5m (16ft) below water level, was part of an active site during its heyday, speculated scientists.
Other "strange structures" in the area are also being uncovered by the archaeologists.
They have discovered another settlement similar to Soline in Gradina bay, on the other side of Korčula Island.
Diving and exploring the central part of Gradina bay, the existence of another "almost identical" settlement at a depth of 4-5m, similar to the one in Soline, was discovered.
Artifacts such as cream blades and a stone axe, as well as fragments of sacrifice, were found at the site.
Experts said the Hvar people, one of the original groups of inhabitants of the island, were living in the area at the time.
The people of this time showed ingenuity by crafting a stone road to the artificial island, Miami Herald reported.
This region has been known to house settlements dating back to the stone age period.
Join our commenting forum
Join thought-provoking conversations, follow other Independent readers and see their replies