Professor Robert Winston interview: The scientist on sex education, and having faith in Arsene Wenger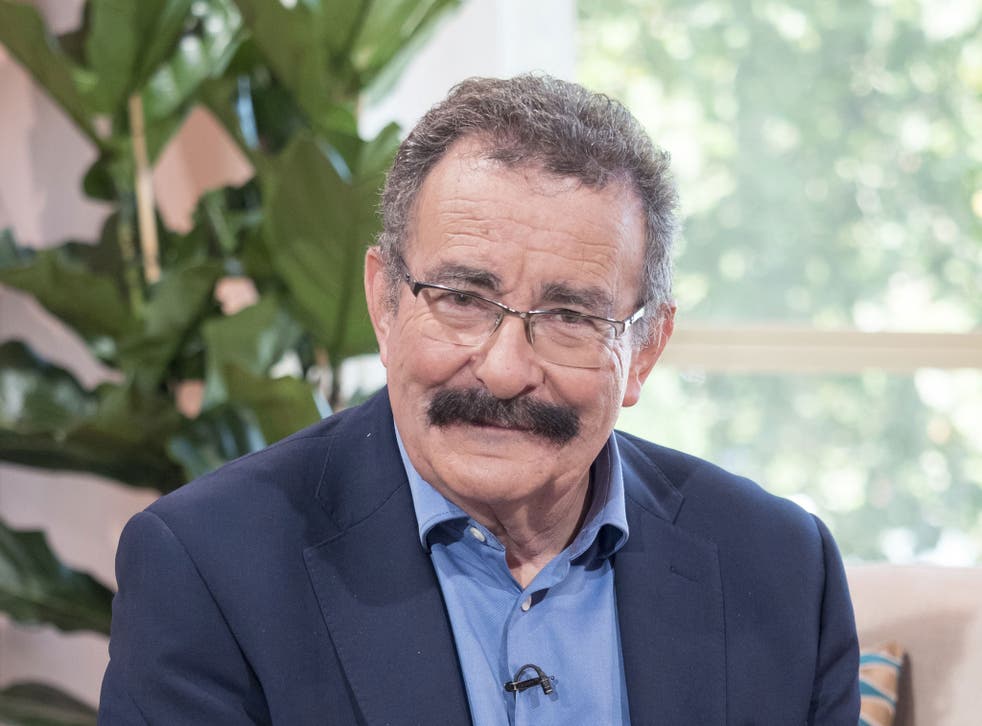 I've spent a lifetime looking down a microscope and there are things that still make me gasp Watching cells pass through a tiny vessel, or dividing and proliferating, or white cells engulfing other cells or bits of dirt: there's something totally fascinating about that kind of movement.
We think some parts of the body are disgusting yet they're anything but I recently gave a talk to 200 primary-school kids and I showed them the inside of the bowel. When we went into the upper alimentary tract, it was very clear that they were utterly fascinated by its beauty.
Sex education is still not taught in a way that makes it anything other than an academic chore Or a moral one, which seems even worse. And it doesn't need to be like that. We have an outreach programme at Imperial [College London] and run courses during which we've shown young kids sperm under a microscope. The impact of doing that is, to my mind, much more important than telling them to use contraception or warning them about infections. Those things will come in time.
It is bizarre that anyone ever gets pregnant, because it's so hit and miss How many adults realise that most embryos we produce will not turn into a baby? It's almost a given that 50 per cent will be lost and it's probably much more than that, but many are screened out by nature before we know they've even got to that stage.
We really need to do a children's book devoted to sex but I've found it very difficult to persuade my publisher, as books are expensive to make and depend to a large extent on the US market – and any mention of breasts or penises is a no-no there. Years ago, when we did The Human Body on BBC1, which was watched by 19 million people, the first shot was of people standing in a forest, naked. When the show was reworked for the US, the breasts were pixellated. The whole point of the shot was lost.
The pressure on couples not to delay having babies is wrong The research in my own lab shows very clearly that female fertility doesn't suddenly plummet – it's much more gradual than people claim. The national average age for a first pregnancy is just over 30. It's been creeping up, but there's no evidence that infertility has increased as a consequence.
The industrialisation of IVF is unhelpful IVF has achieved happiness for millions of people, whose lives have been changed by a child they wouldn't have otherwise had. But when the NHS can't provide it, people pay what the market will bear and if they are desperate, they will pay a lot. And it's often being used when it is not needed.
The House of Lords is at its best when it is not political It does a very important job as a result of the expertise inside it, but the tragedy of the House is for it to be filled with ex-politicians, which reduces its value. It's clear that it doesn't need to be the size it is to get the expertise that we need.
Supporting Arsenal is genetic in my family I used to say that I think Arsene Wenger is a very clever person, but I think the statistics are not clear about the need to spend all that money. Hopefully he can do something this season – I always have high hopes.
Baron Robert Winston is Professor of Science and Society and Emeritus Professor of Fertility Studies at Imperial College London and runs a research programme in the Institute of Reproductive and Developmental Biology. He is also an author and broadcaster. His latest book, for children, 'Utterly Amazing Human Body', is published by DK, priced £14.99
Register for free to continue reading
Registration is a free and easy way to support our truly independent journalism
By registering, you will also enjoy limited access to Premium articles, exclusive newsletters, commenting, and virtual events with our leading journalists
Already have an account? sign in
Register for free to continue reading
Registration is a free and easy way to support our truly independent journalism
By registering, you will also enjoy limited access to Premium articles, exclusive newsletters, commenting, and virtual events with our leading journalists
Already have an account? sign in
Join our new commenting forum
Join thought-provoking conversations, follow other Independent readers and see their replies