Nefertiti: More tests on Tutankhamun's tomb need to be carried out before archaeologists can excavate 'secret chamber', Egyptian minister says
Experts have raised concerns about how the excavation has been handled so far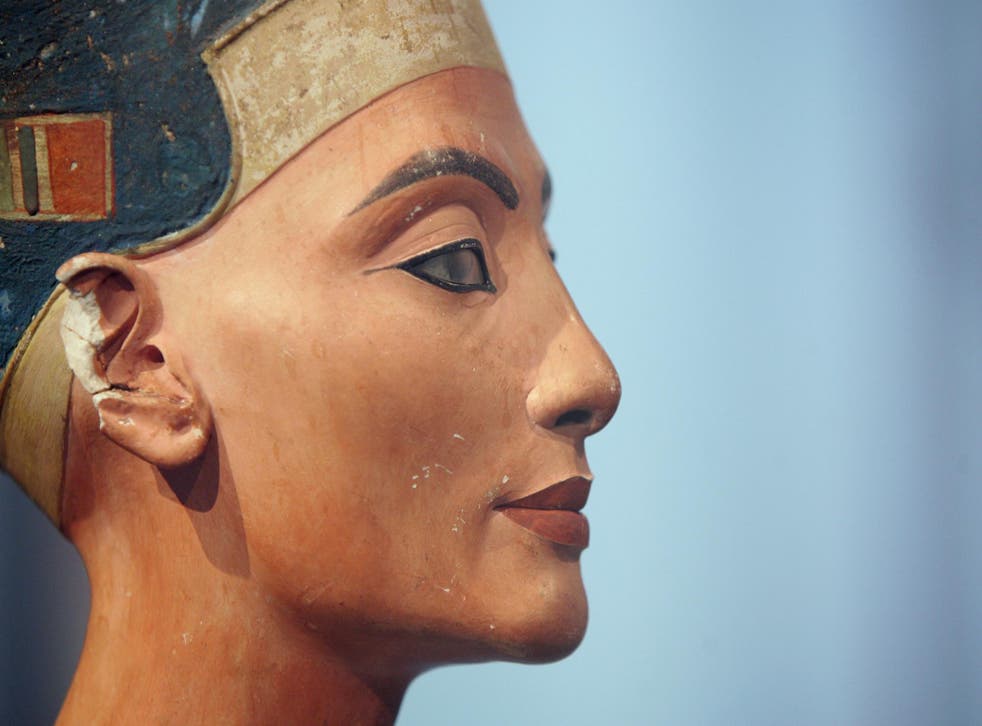 Egypt's Antiquities Minister, Khaled el-Enany, has said more tests are needed to determine whether there is a secret chamber within King Tutankhamun's tomb that contains the remains of Queen Nefertiti.
He said the evidence that had been discovered so far did not justify drilling into the walls of the tomb to look for hidden chambers.
Experts have raised concerns over how the search for the tomb has been handled.
One, former Antiquities Minister, Dr Zahi Hawas, said the scientific methods used during the initial study - which was published in March - were not adequate.
He has repeatedly called for an independent, international scientific committee of archaeologists, radar experts and remote sensing experts to come in and supervise the work to uncover the tomb.
"The infra-red scan said we need to repeat it because we have something that we cannot be sure what it is exactly.
"There is a possibility that there is a cavity, after the latest scan.
"I hope we will find something... but, as a scientist, I need to be careful before announcing results."
Mr Anani was speaking at a conference in Cairo dedicated to the exploration of the boy emperor's tomb - which is approximately 3,330 years old.
It comes just months after another former Antiquities Minister, Mamdouh el-Damaty, said there was "a 90 per cent chance" the secret chambers do exist and contain organic material.
His announcement was part of a drive to boost tourism in the country.
Egyptian tourism has been dwindling after several years of political turmoil and high profile terror attacks - such as the downing of a Russian passenger jet shortly after it left Sharm el-Sheikh airport in October last year.
Queen Neferiti was the stepmother of King Tutankhamun and is one of the best known and most mysterious queens of the Ancient Egyptian era.
Tutankhamun and Nerferiti were part of a dynasty which ruled Egypt between the 16th and 13th century BC.
Tutankhamun inherited the throne as child from his father, Akhenaten, and ruled for approximately nine years before dying at around 18 years of age.
Discovery of Tutankhamun's tomb - in colour

Show all 21
When his tomb was first discovered in 1922 by Howard Carter and Douglas Berry, it was left surprisingly intact and free from grave robbers.
This gave rise to the legend of the "curse of King Tut", reportedly thought up by Sherlock Holmes author Arthur Conan Doyle, after nearly all the team involved in the excavation died shortly after the discovery.
Join our new commenting forum
Join thought-provoking conversations, follow other Independent readers and see their replies