US Astronaut Scott Kelly dazzles followers with pictures from space station after breaking American spaceflight record
Scott Kelly just broke the record for the longest time spent in space by an American astronaut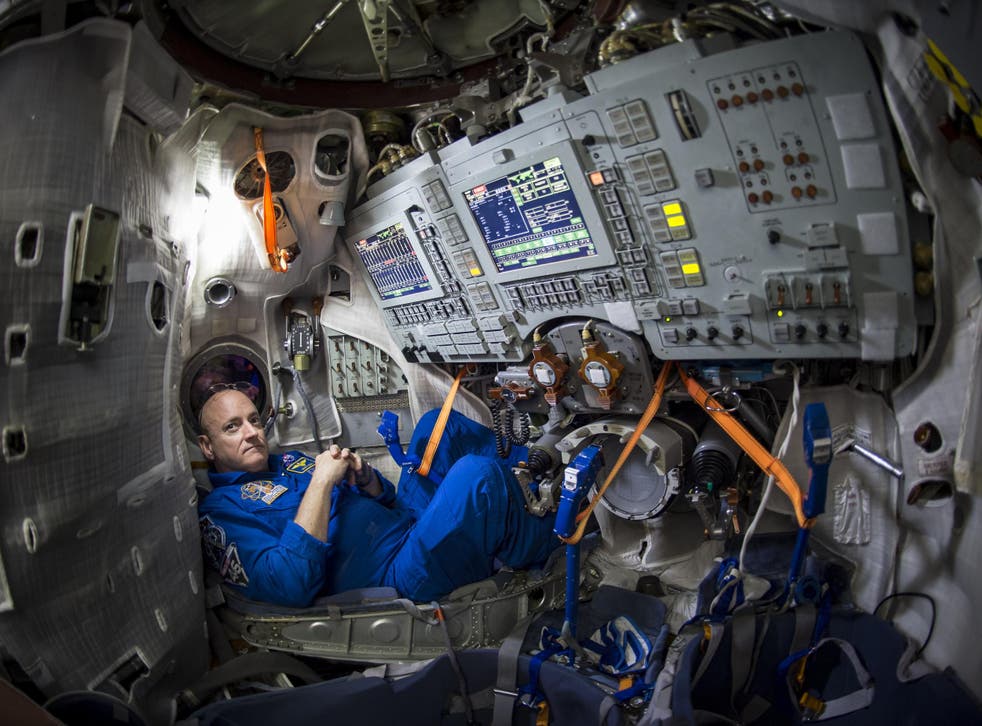 As of Friday 16 October, astronaut Scott Kelly has broken the record for the longest time an American astronaut has ever spent in space.
Currently, Kelly is one of six people in space, and is on his 206th day of a year-long stay on the International Space Station (ISS).
In his lifetime, he's spent a total of 385 days in space over the course of four missions.
The world record for the longest time spent in space is 879 days, and is held by Russian cosmonaut Gennady Padalka.

Kelly's still got a long way to go before he breaks this record, but his new American record is a big achievement for Nasa.
When he's not performing various experiments, he is himself the subject of a long-term test that looks into how the human body copes and changes with being in space for a year.
The information gathered during his mission will prove useful to Nasa and other space agencies as they plan missions into space, the Moon and beyond.

However, when he has some down time during the course of his busy life in orbit, he's been making the most of his unique position by taking some stunning pictures of the Earth from space.
The ISS makes a full orbit of the Earth every 92 minutes, giving Kelly an unparalleled view of all the Earth's landscapes.
According to Kelly's first post from space, shortly before he took off, President Barack Obama told him to "make sure to Instagram it".

It's an executive order that Kelly has obeyed, posting a few pictures a day for hundreds of thousands of followers.
Some of his pictures have been of more familiar things, such as Nasa's Johnson Space Centre in Houston, Texas, and his nearby house.

However, some of the other pictures are more exotic - from the mountains of Tajikistan to dust storms over the Gobi Desert.
Some parts of the Earth take on a surreal quality when seen from space, and certain pictures look more like abstract art than photographs of real-life landscapes.

One image of the Sahara Desert looks like a strange microscope image of a human cell.

Another picture of a desert lake reflecting the sun's rays looks like a giant pool of liquid metal.

Fortunately, there's plenty more pictures to come - Scott Kelly is due to come back to Earth on 4 March next year.
There's another record in his sights before then, however - on 29 October, his 216th day in space, he will break another record for the longest single spaceflight by an American.
Register for free to continue reading
Registration is a free and easy way to support our truly independent journalism
By registering, you will also enjoy limited access to Premium articles, exclusive newsletters, commenting, and virtual events with our leading journalists
Already have an account? sign in
Register for free to continue reading
Registration is a free and easy way to support our truly independent journalism
By registering, you will also enjoy limited access to Premium articles, exclusive newsletters, commenting, and virtual events with our leading journalists
Already have an account? sign in
Join our new commenting forum
Join thought-provoking conversations, follow other Independent readers and see their replies