Astronaut Peggy Whitson breaks NASA's record for longest time spent in space
On her latest mission, Ms Whitson travelled 122.2 million miles and went round the Earth 4,623 times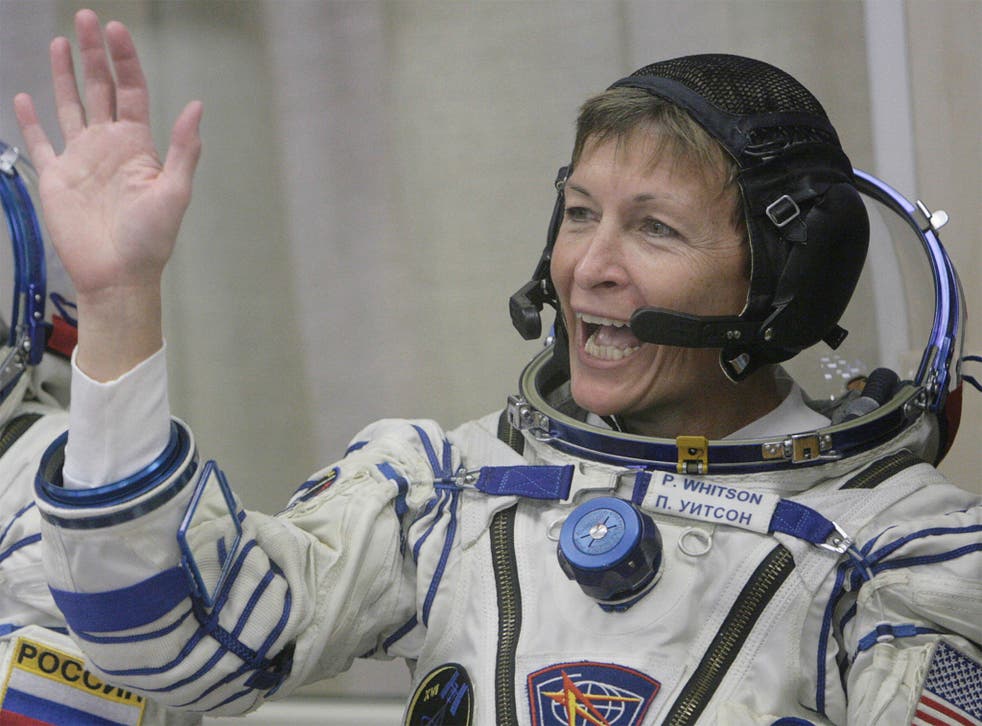 Astronaut Peggy Whitson has touched down on Earth after clocking up a record length of time in space, breaking NASA's record.
The astronaut touched down from her latest mission on board the International Space Station after clocking up her total number of days to 665 – a world record for any other American or woman.
She and her two crewmates, fellow NASA astronaut Jack Fischer and Russian cosmonaut Fyodor Yurchikhin, made a safe parachute landing in Kazakhstan just before 2.30am (local time) on Sunday.
Ms Whitson also set other records, which included becoming the world's oldest spacewoman at the age of 57 and also the most experienced female spacewalker with 10 outings.
The biochemist, originally from Iowa, was also the first woman commander of the space station.
"I feel great," the biochemist said during an in-flight interview. "I love working up here. It's one of the most gratifying jobs I've ever had."
During the Expedition 52 space mission, Ms Whitson and her crewmates conducted hundreds of experiments, reported NASA.
These included studies to physical changes in an astronaut's eyes caused by extended stays in a microgravity environment. Additional research included a new lung study tissue, which could pave the way forward for stem cell research in space.
During this latest 288-day mission, Ms Whitson travelled 122.2 million miles and 4,623 orbits of the Earth.
The most incredible space images of Earth

Show all 30
Expedition 53 continues with Randy Bresnik, the new commander of the International Space Station. He was full of admiration for Ms Whitson, calling her an "American space ninja".
Ms Whitson said she was looking forward to seeing family and friends and had especially missed a flushing toilet.
Back on Earth, she will pass on her knowledge to the next generation.
"I am working on paying forward some of the advice and mentoring that I received on my journey in hopes that one day those young people will do the same and look back on a life in which they leapt at the opportunities and broke their own records."
Russian cosmonaut Gennady Padalka holds the world record, having spent 879 days in space over five missions. His compatriot Valeri Polyakov is the holder for the longest single stay in space, with 437 days and 18 hours on board the Mir space station.
Join our new commenting forum
Join thought-provoking conversations, follow other Independent readers and see their replies