Academics fear new Brexit – a brain exit – after referendum vote
Universities UK says its 'first priority' is to persuade the Government to make sure citizens of other EU countries 'can continue to work and study at British universities'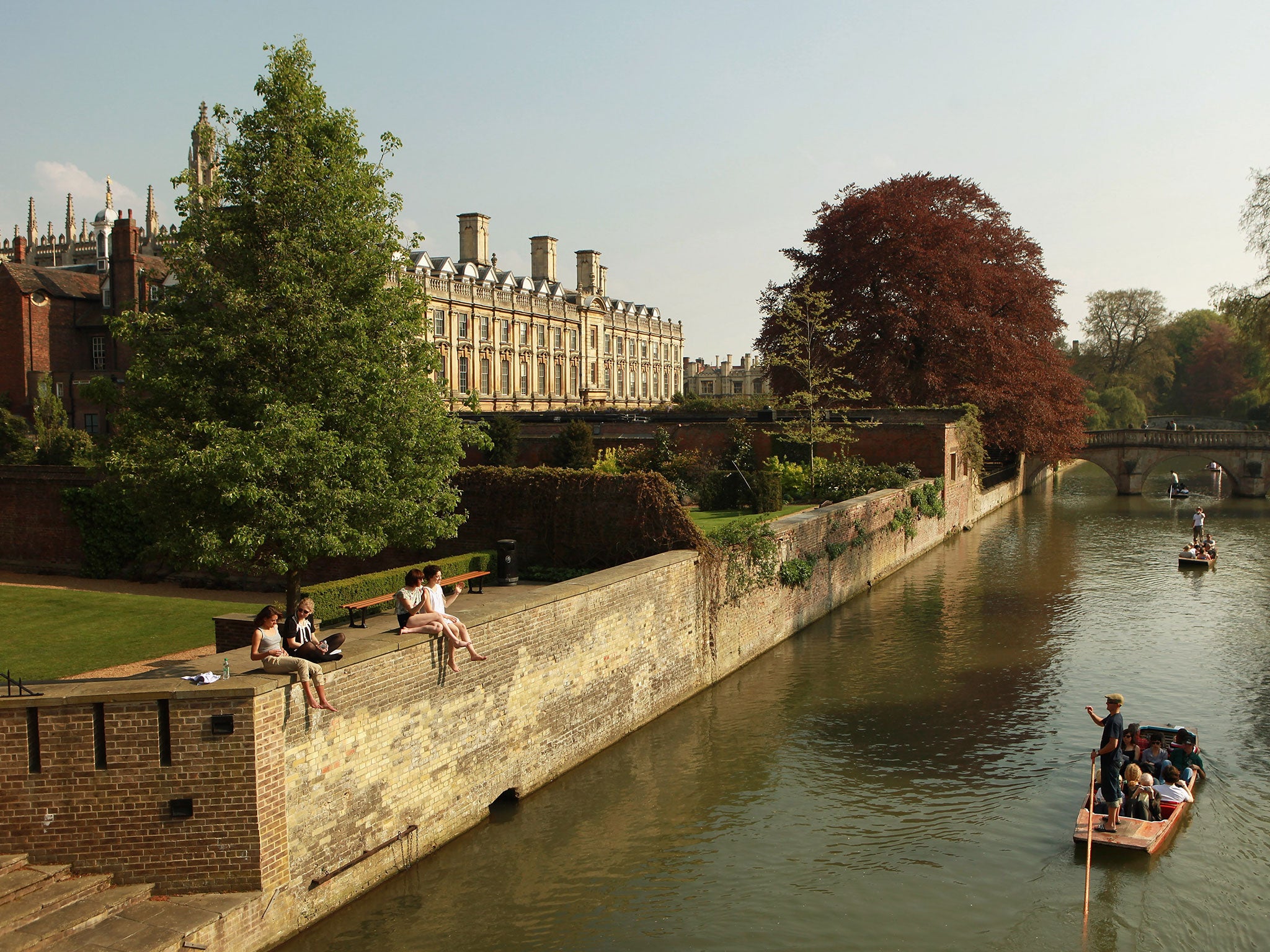 A new form of Brexit – a brain exit or brain drain – could hit Britain's universities and wider scientific community following the referendum vote to leave the European Union, academics have warned.
Professor Simon Wessely, president of the Royal College of Psychiatrists and chair psychological medicine at King's College London, joked that he wanted "a one-way flight to Zurich please".
And, while he stressed this had been meant as a "gag", he told The Independent in an email there was serious concern that academics from other European Union countries might decide to leave the UK.
"There is no way I can pretend to be anything other than dispirited and disappointed," he wrote.
"Whilst I don't believe that people voted to leave the EU with science and health foremost in their minds, I fear that the consequences for both will be serious over the coming year unless we take firm and decisive action now.
6 ways Britain leaving the EU will affect you
"I hope that ways will be found to reassure all those non-UK EU citizens who work in science or the NHS that their futures are secure here, and that we will make sure that whatever happens the UK remains an attractive place for others to come and help take medical science and the NHS forward."
Geneticist Sir Paul Nurse, a former President of the Royal Society and director of the Francis Crick Institute, said the referendum was "a poor outcome for British science" and "bad for Britain".
"Science thrives on the permeability of ideas and people, and flourishes in environments that pool intelligence, minimise barriers and are open to free exchange and collaboration," he said.
"British scientists will have to work hard in the future to counter the isolationism of Brexit if our science is to continue to thrive."
About five per cent of students in the UK are from other EU countries and non-British EU academics have flocked to the UK in recent years to work at universities that are ranked among the best in the world. About 23 per cent of research scientists at Cambridge University are from other EU countries.
Dame Julia Goodfellow, president of Universities UK, which represents the institutions, said: "Leaving the EU will create significant challenges for universities. Although this is not an outcome that we wished or campaigned for, we respect the decision of the UK electorate. We should remember that leaving the EU will not happen overnight – there will be a gradual exit process with significant opportunities to seek assurances and influence future policy.
"Our first priority will be to convince the UK Government to take steps to ensure that staff and students from EU countries can continue to work and study at British universities in the long term, and to promote the UK as a welcoming destination for the brightest and best minds."
Dr Wendy Piatt, director general of the Russell Group of leading universities, sought to calm nerves.
"Leaving the European Union creates significant uncertainty for our leading universities but we will work with the Government to minimise any disruption caused by this decision," she said.
"The UK has not yet left the EU so it is important that our staff and students from other member countries understand that there will be no immediate impact on their status at our universities.
"However, we will be seeking assurances from the Government that staff and students currently working and studying at our universities can continue to do so after the UK negotiates leaving the EU."
Dr Piatt said the "free movement of talent, the networks, collaborations, critical mass of research activity and funding from EU membership" had played "a crucial part in the success of Russell Group universities".
"Throughout the campaign both sides acknowledged the value of EU funding to our universities and we will be seeking assurances from the Government that this will be replaced and sustained long term," she added.
"We will be working closely with the Government to secure the best deal for universities from the negotiations to come so that we can continue to form productive collaborations across Europe."
Professor Anne Glover, a vice-principal at Aberdeen University, said she was "personally heartbroken".
"I have great concern for the future of British science, engineering and technology," she said.
"Our success in research and resulting impact relies heavily on our ability to be a full part of European Union science arrangements and it is hard to see how they can be maintained upon a Brexit."
Join our commenting forum
Join thought-provoking conversations, follow other Independent readers and see their replies