Brexit could destroy Britain's status as a scientific superpower, Government warned
Science and Technology Committee chair Nicola Blackwood tells Science Minister Jo Johnson: 'I think this will be make or break for our knowledge economy'
Ian Johnston
Science Correspondent
Wednesday 13 July 2016 11:49 Comments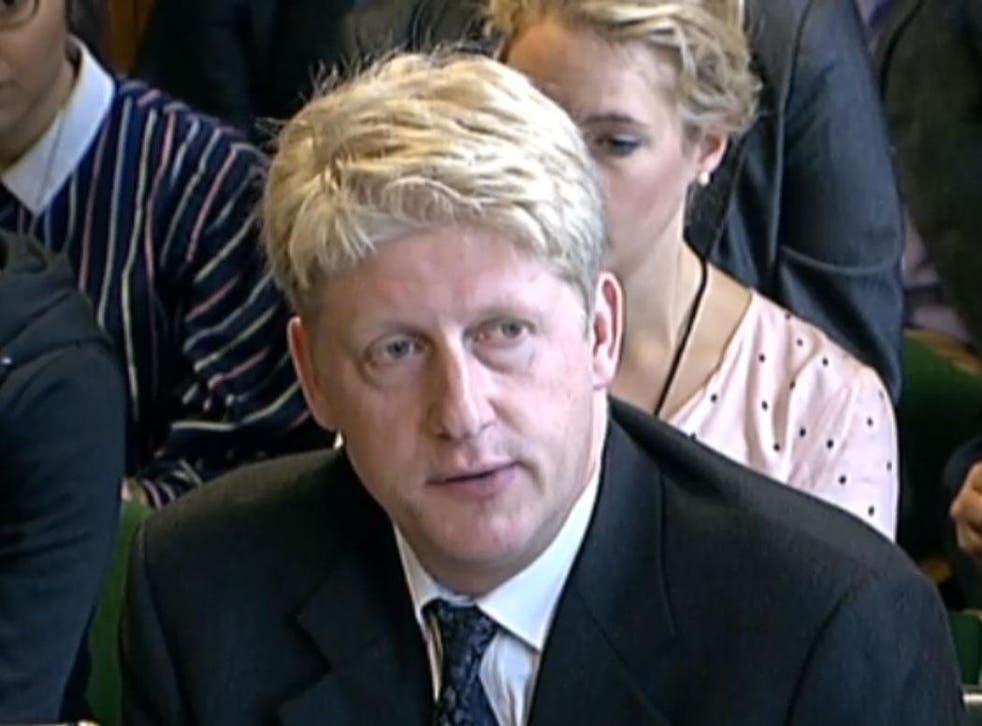 Brexit could "break" Britain's knowledge economy unless the Government can negotiate a deal that preserves many of the benefits of being in the European Union, the chair of the Commons' Science and Technology Committee has warned.
Conservative MP Nicola Blackwood urged Science Minister Jo Johnson to argue within new Prime Minister Theresa May's Government for the need for an immigration system that would allow EU scientists to continue to work in the UK and for British academics to retain access to European research grants.
But Mr Johnson, who campaigned to remain within the EU, was unable to give her reassurances that EU citizens would still be able to come to the UK in significant numbers after Brexit.
Mrs May has talked about getting immigration down to the tens of thousands and there are currently some 43,000 people from other EU countries working in British universities.
Europe provides about £1bn a year in research funding to the UK through schemes that are open to non-EU members to join, but the terms of such a deal would have to be negotiated.
At a Science and Technology Committee meeting, Ms Blackwood told Mr Johnson: "Can I … plead with you to make the case within Government, not only that issues such as continued access to Horizon 2020 [a funding scheme] are maintained and collaboration [is maintained] and the right kind of immigration system that benefits our science and higher education sectors are in place, but also that the science and innovation community is at the heart of the exit negotiations, as you've been saying is important, because I think this will be make or break for our knowledge economy going forward."
6 ways Britain leaving the EU will affect you
She also said she hoped Mr Johnson would continue in the Government, saying he had been "an outstanding minister for science".
"We very much hope you are going to stick around," Ms Blackwood said.
Earlier in the hearing, she had asked Mr Johnson, brother of the pro-Brexit Tory MP Boris Johnson, to describe the sort of system he would like to see to enable EU citizens to come to Britain to work in science.
But he said: "You are tempting me to get involved in the detail of our future immigration policy, which would be very unwise.
"The Home Secretary [Theresa May] has a tremendous amount of expertise on immigration policy and I don't think she would appreciate me freelancing on the day of her arrival in Number 10."
Mr Johnson also said he was aware of anecdotal reports that British scientists were already facing "discrimination" from EU institutions acting as if Brexit has already happened.
The Department of Business, Innovation and Skills has issued an email address for academics to report such incidents and set up a special unit to monitor the situation.
"We have been very clear that there should be no discrimination against UK institutions, soft or hard," Mr Johnson said.
He said he had been in touch with Carlos Moedas, the European science commissioner, who had issued a statement "reassuring UK researchers that their validity for Horizon 2020 remained unchanged".
Which celebrities support Brexit and which support Remain?

Show all 30
Mr Johnson repeatedly sought to reassure the science community, saying the Government was "fully committed" to maintaining the UK's status as a "science superpower".
"That's how we see ourselves as a country," he added.
Dr Mike Galsworthy, programme director of Scientists for EU, a pro-Remain campaign group now trying to raise awareness of the importance of science, welcomed Ms Blackwood's "make or break" comment.
"It's heartening that the chair [of the science committee] understands the magnitude of what the science community is facing," he said.
But he also called for a "Plan B" in case there was an "impasse over freedom of movement".
Dr Galsworthy also called for Mr Johnson and Life Sciences Minister George Freeman to remain in their posts.
"They have shown they understand the issues and can represent the community well," he said.
"We need stability and continuity now, rather than more chaos in the mix."
Register for free to continue reading
Registration is a free and easy way to support our truly independent journalism
By registering, you will also enjoy limited access to Premium articles, exclusive newsletters, commenting, and virtual events with our leading journalists
Already have an account? sign in
Join our new commenting forum
Join thought-provoking conversations, follow other Independent readers and see their replies