British doctors hail 'cure for blindness' with successful treatment of age-related macular degeneration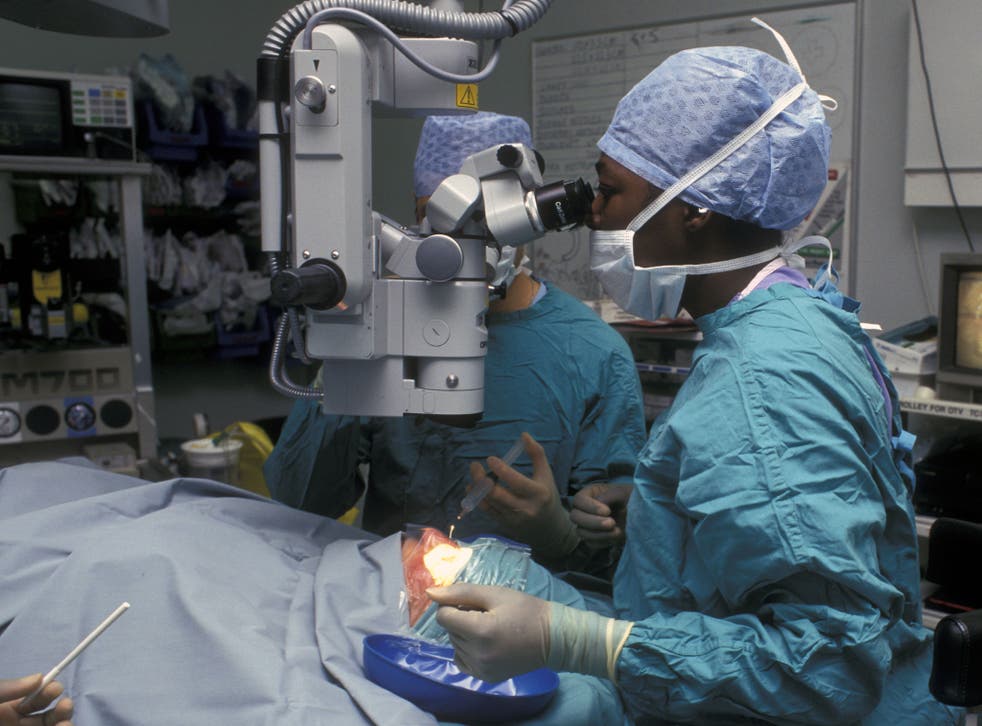 British surgeons have taken a "big step forward" towards curing the most common form of blindness by developing and successfully performing a ground breaking operation.
Surgeons at London's Moorfields Eye Hospital carried out the first operation on a female patient with wet age-related macular degeneration (AMD), characterised by leaking blood vessels. They now believe that the same procedure could apply to dry AMD, which accounts for nine out of 10 of the 600,000 people affected by the condition in the UK.
AMD affects central vision which is what you see when focus straight ahead, according to NHS Choices. In AMD this vision becomes increasingly blurred, which means that reading becomes difficult, colours appear less vibrant and people's face are difficult to recognise. By 2020, it's predicted almost 700,000 people will have late-stage AMD in the UK.
However, after performing surgery on the 60-year patient, who was classified as legally blind, surgeons are optimistic of a breakthrough, although the full impact on her sight is known. She is one of 10 people to take part in the trial. After taking a single stem cell from an embryo and growing a patch of cells in a laboratory, these were then transplanted into the patient's eye. The cells were taken from unused embryos created during IVF treatment.
"The reason why we are so excited is that we have been able to grow a perfect copy of the eye," Professor Lyndon Da Cruz, a surgeon at Moorfields told the Telegraph. He added that he optimistic that the patient's sight would be restored. "Having got this far, we feel it will work," Prof Cruz said.
"There has been a lot of research behind this and this is now looking like a route to treatment." The surgery could be routine within five years, he said. Professor Chris Mason, a professor of regenerative medicine at University College London, described the surgery as "a big step forward to curing a major cause of blindness."
If the trials were successful he told The Telegraph that the therapy could be "affordably manufactured at large scale," enabling all patients to benefit.
Join our new commenting forum
Join thought-provoking conversations, follow other Independent readers and see their replies