Budget 2014: Chancellor promises multimillion-pound cash injection for British science to boost links between academia and the tech industry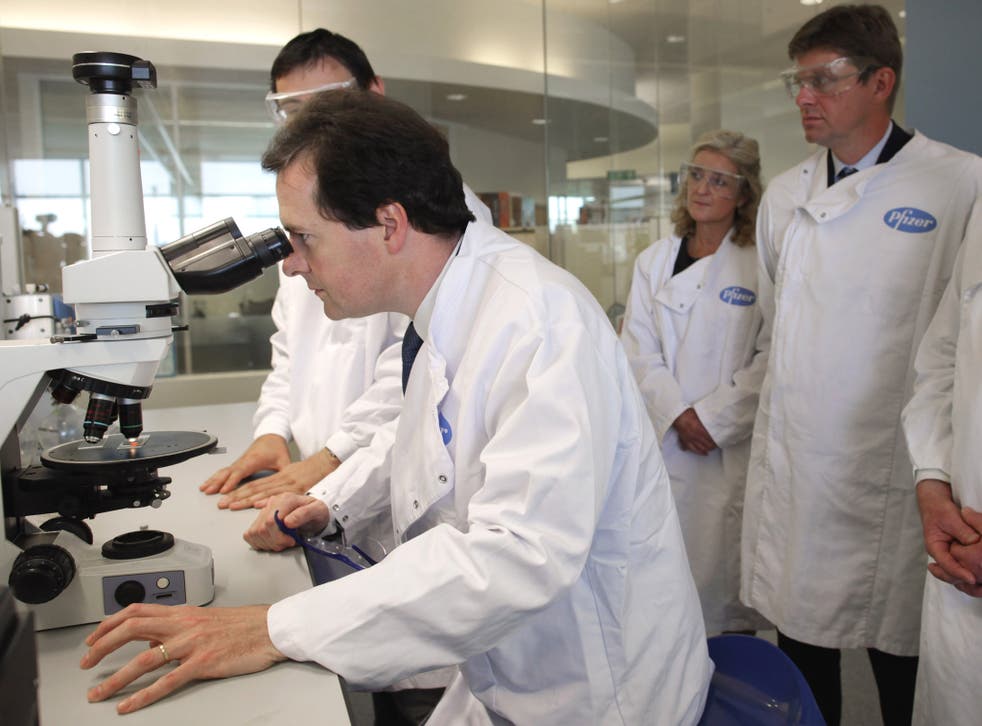 The Government is hoping to strengthen the bridges between academic science and high-tech business by investing in industry-training centres for science PhDs and by spending more money on institutes to commercialise stem cell technology, graphene and "big data" research.
George Osborne announced that £106 million will be spent over five years in 20 new centres for doctoral training, to strengthen Britain's science, maths and engineering capabilities. It will help to train about 750 post-doctoral students to prepare them for the demands of industry.
A new Alan Turing Institute is also to be built, costing £42 million over five years, to specialise in the analysis and application of "big data". The location of the institute, named after a British code-breaker in the Second World War, has yet to be decided.
The commercial exploitation of large databases, such as those held by the public sector, is expected to benefit the British economy by £261 billion and create 58,000 jobs before 2017, the Government said.
"The centre will conduct first class research in an environment that brings together theory and practical application," it said.
Additional funding has also been found for the UK's Catapult Network, designed to help scientific research become commercially relevant. Mr Osborne said that an extra £55 million over five years will go towards a Cell Therapy Manufacturing Centre to exploit developments on stem cell science, and another £19 million will be spent over the same period on graphene, the carbon-based material discovered by scientists at Manchester University.
"Cell therapies offer a potential revolution in healthcare. The UK has a leading research position in cell therapy research, but has limited manufacturing capability," the government said.
"Equally, the UK has a strong position in the fundamental science of graphene with an increasing focus on exploring the potential applications through the scaling-up of manufacturing processes," it added.
Firms using the new cell therapy centre are estimated to generate £1.2 billion by 2020, and 80 per cent of this will be in exports, said Keith Thompson, the chief executive of Cell Therapy Catapult.
"The decision to build the cell therapy manufacturing centre is a recognition of the quality and growth potential of the UK cell therapy industry," Mr Thompson said.
Sir Paul Nurse, President of the Royal Society said: "Investment in our best scientists and scientific research is an investment in the UK's future and now that we are seeing signs of economic recovery it is the time to provide even greater support for our science."
Register for free to continue reading
Registration is a free and easy way to support our truly independent journalism
By registering, you will also enjoy limited access to Premium articles, exclusive newsletters, commenting, and virtual events with our leading journalists
Already have an account? sign in
Register for free to continue reading
Registration is a free and easy way to support our truly independent journalism
By registering, you will also enjoy limited access to Premium articles, exclusive newsletters, commenting, and virtual events with our leading journalists
Already have an account? sign in
Join our new commenting forum
Join thought-provoking conversations, follow other Independent readers and see their replies