Cern experiment: Machine switched on. No Big Bang. It works
The world watched and waited for the greatest experiment in history to begin. Impressive though it was, it was also a bit like booting up a sulky PC, says Andy McSmith who was at Cern
Thursday 11 September 2008 00:00 BST
Comments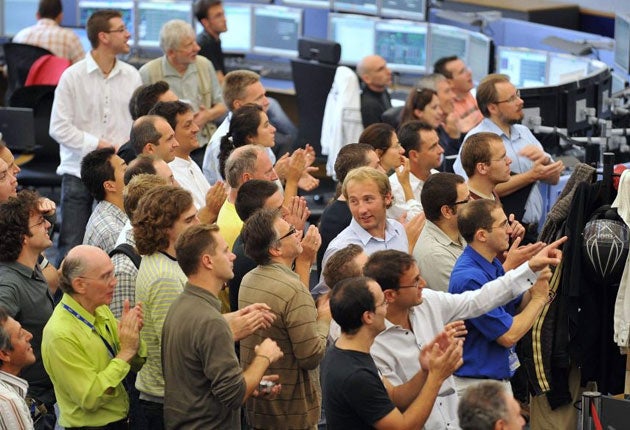 All was quiet at the moment when the greatest scientific experiment in history was scheduled to begin, at 9.30am Swiss time yesterday. No bands, no flags, no cheerleaders – only a silence so heavy and awed that even the 300 journalists stopped talking.
A machine that has taken 13 years to design and build, at a cost approaching £5bn, and which will advance the frontiers of science was switched on for the first time.
Absolutely nothing happened. This was bad enough for those who were doing live broadcasts, who were supposed to capture breathlessly the excitement of the moment. The project leader at the European Organisation for Nuclear Research (Cern), Lyndon Evans, must have wished a black hole would pop out of his machine and swallow him up. There he was, with his new kit, 6,000 scientists and technicians on hand to operate it, a microphone clipped on his shirt to pick up any swear words he might mutter as the world waited – and the machine was not working.
"Five, four, three, two, one... nothing," Dr Evans said, in a nervous attempt at humour. The reputation of European science hung by a thread for nearly four minutes, until at last the computer screen at the control centre said something had happened. There was a round of applause from everyone present.
"It's not like trying to start your home computer," the press relations woman said later. "It's much, much more complicated."
Footage of the reaction to the beginning of the experiment
Join our commenting forum
Join thought-provoking conversations, follow other Independent readers and see their replies