Medical charity group accused of pressuring members to back animal testing
A resolution by the umbrella group asking members to acknowledge to donors their support of animal research either in principle or practice is to due to come into force later this month
Cahal Milmo
Monday 10 November 2014 01:23 Comments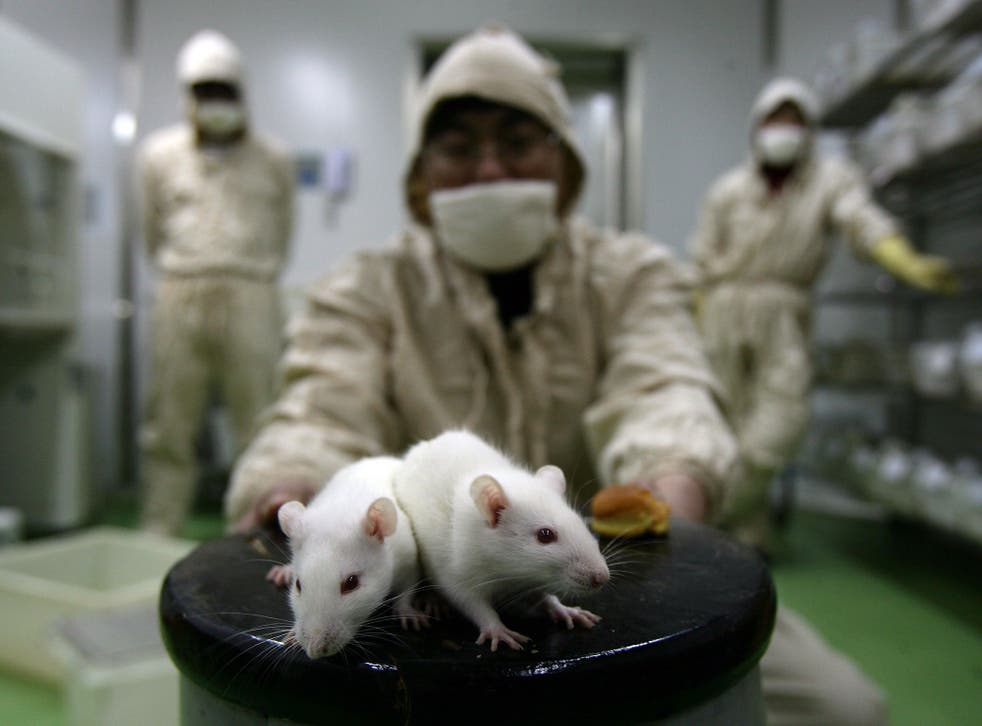 An organisation representing some of Britain's leading medical charities has denied that it is compelling its members to make a public declaration of support for animal testing.
Anti-vivisectionists have accused the Association of Medical Research Charities (AMRC) of "authoritarian" behaviour by requiring members to back testing even if they do not fund such work themselves.
A resolution by the umbrella group asking members to acknowledge to donors their support of animal research either in principle or practice is to due to come into force on 20 November. AMRC members, who include the Wellcome Trust and Cancer Research UK, spend more than £1.3bn a year on medical research.
Charities which do not fund animal research are being asking to state: "As a member of AMRC we support the principle of using animals in research when it is necessary to advance understanding of health and disease."
Andrew Tyler, director of Animal Aid, claimed the move risked stifling dissent over the issue of animal research by forcing any charity which was opposed to the practice to leave the influential body.
He said: "The AMRC's new dictatorial edict is designed to silence members who have doubts about animal research and close down the debate."
The AMRC, which has long held the position that animal testing in medical research should be minimised but is necessary when technology offers no alternative, rejected the criticism.
The body acknowledged that a charity opposed to animal research would be "not in line with our membership". But it said the resolution - designed to present a united front on animal testing - had been proposed by its members and passed by all 133 of them, adding that none had since expressed discontent.
Aisling Burnand, chief executive of AMRC, said: "Our members unanimously agreed to link to the AMRC position on the use of animals in research from their websites."
Register for free to continue reading
Registration is a free and easy way to support our truly independent journalism
By registering, you will also enjoy limited access to Premium articles, exclusive newsletters, commenting, and virtual events with our leading journalists
Already have an account? sign in
Join our new commenting forum
Join thought-provoking conversations, follow other Independent readers and see their replies