Charlie Gard: Medical experts weigh in on case of terminally-ill baby
The parents should perhaps have been allowed to seek treatment earlier on – but any efforts now are likely to be fruitless and painful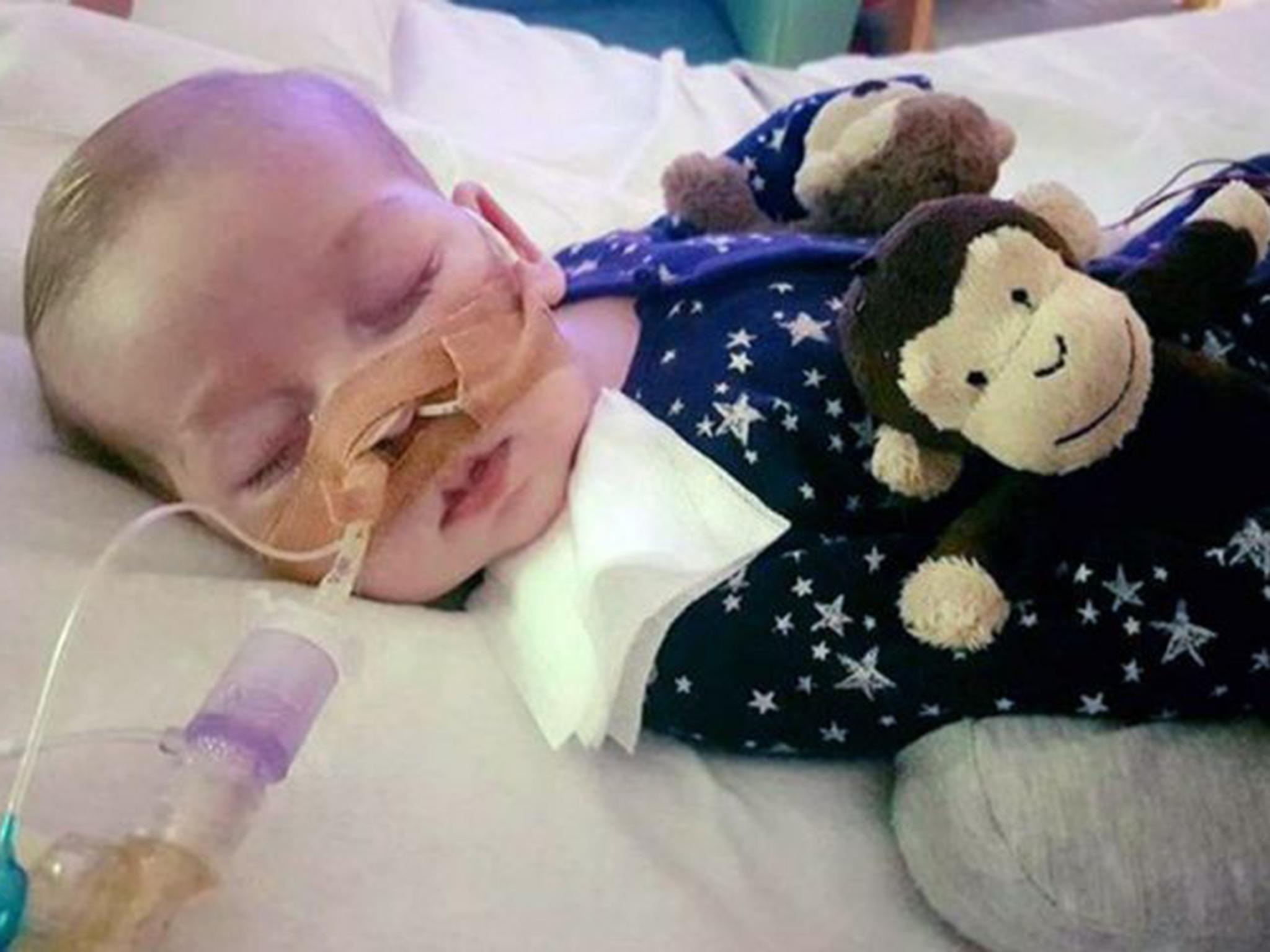 Medical experts are seeking out as the case of ill baby Charlie Gard becomes an international incident.
The parents' hope that their terminally-ill child can be saved through experimental treatment has led to a series of court cases, along with interventions from Donald Trump and the Pope. The case revolves around whether the parents should be allowed to take the child to the US using money they've raised – a move they hope would offer a chance of treating his illness, but which experts believe could cause more suffering to Charlie and has very little to no chance of success.
But medical experts suggest that the case is far more complex than the often simplistic tabloid coverage and presidential tweets may suggest. The courts have proven there is very little hope of the young boy being saved, they say – but there is still some, mostly insignificant, chance that he could be, and could have been in the past.
Health news in pictures
Show all 40
"Poor Charlie has a very rare disease in which the organelle which provides energy source used in daily cell life, called the mitochondrion, has a gene defect. The reason mitochondrial diseases are rare is because they are usually fatal. They show up in babies or young children more often than in later life. If not fatal they are progressive and cause serious neurological illnesses which cannot be cured.
"Charlie has one of those most severe of mitochondrial diseases and is untreatable. Medicine is advancing at a wonderful speed but some illnesses are still fatal.
"Gene therapy is in its infancy and is a promising field of human endeavour. But there are 6000 inheritable recessive conditions in humans - the prospect of them being cured is some time off.
"When a decision to withdraw life support is made for a baby this is not taken lightly and there are often tears in the medical and nursing staff looking after such a baby. But ultimately there is not a cure for many rare diseases. 40% of all rare diseases are in children under age 5 years, and of those most are fatal. The combined burden of such conditions in the UK is such that 1 in 300 people have a rare disease.
"Scientists and medical technology companies are making strides to find cures or treatments for many conditions. But alas, in the case of poor little Charlie, there are simply limits to medicine as we know it."
Estimates as to the success of any potential treatment vary – but from almost impossible to impossible. But experts agree that there is little help in discussing those chances, because Charlie is now so ill that any benefits from treatment have been undermined.
"The theoretical possibility of benefit from the nucleoside treatment had disappeared after Charlie suffered brain damage from seizures earlier this year," said Penney Lewis, professor of law and co-director of the Centre of Medical Law and Ethics at King's College London. "These findings were based on extensive evidence from all of those involved in caring for Charlie, and from a number of independent experts including one chosen by Charlie's parents, and the doctor based in the US who is offering to treat Charlie."
Many experts agree that Charlie Gard should perhaps have been sent to undergo the treatment earlier on his life, at a point when his illness had caused fewer problems. Doing that would at least have allowed for a clearer view of whether the treatment would succeed, and if there was value in prolonging his life.
"Charlie Gard should have been allowed to go to the US for experimental treatment back in April (or better January when it was first considered), not because he would have been cured but just because we couldn't then be confident his life would have been "intolerable", or not worth living," said Julian Savulescu, who is the Uehiro Chair in Practical Ethics at the University of Oxford. "The rational strategy was to give a trial of treatment, say 3 months, and agree with the family to withdraw ventilation if there was no improvement. If this had been done we would now have some information on whether there is any prospect of improvement.
"This is not a religious or right to life argument, or an argument based on compassion," Professor Savulesco said. "It's a secular ethical argument about the extreme complexity of judging someone's life to be not worth living, or the prospects of having a life worth living not worth taking. The courts have deferred to one group of doctors who are experts in the facts but they are not experts in the ethics.
"More than six months have passed since experimental therapy was first considered. We don't know how bad Charlie's brain damage is now. Whether experimental therapy is still warranted depends on whether there remains any prospect of any meaningful life. Perhaps the moment has passed."
Join our commenting forum
Join thought-provoking conversations, follow other Independent readers and see their replies