The Independent's journalism is supported by our readers. When you purchase through links on our site, we may earn commission.
'Chemical surgery' performed for first time on human embryos
Researchers removed the blood disorder beta-thalassemia
Lydia Smith
Thursday 28 September 2017 15:17 Comments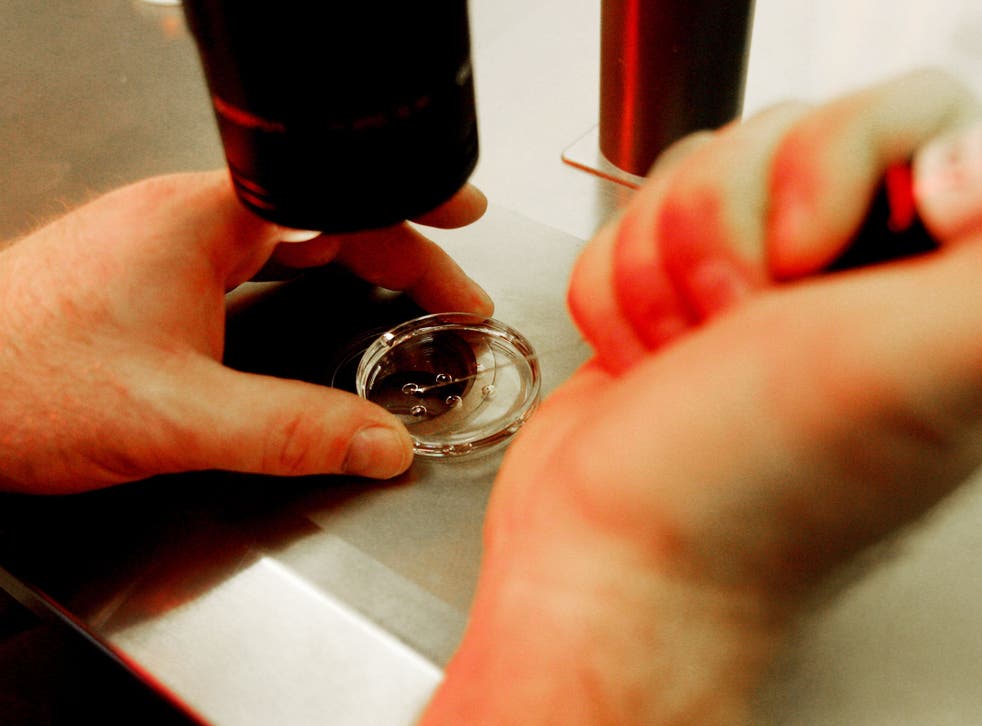 Scientists have carried out "chemical surgery" on human embryos to successfully remove a disease for the first time.
Researchers at Sun Yat-sen University in China used a technique called base editing to reprogramme a fault in a single base in our genetic code.
The experiments were carried out in laboratory-made embryos to remove the disease beta-thalassemia, an inherited blood disorder which can cause weakness, fatigue and lead to abnormal blood clots.
In the study, published in the journal Springer, the authors wrote: "β-Thalassemia is a global health issue, caused by mutations in the HBB gene.
"Among these mutations, HBB −28 (A>G) mutations is one of the three most common mutations in China and Southeast Asia patients with β-thalassemia.
"Correcting this mutation in human embryos may prevent the disease being passed onto future generations and cure anemia."
The team edited one of the "fundamental building blocks of DNA" - the four bases adenine, cytosine, guanine and thymine (A, C, G and T), the BBC reported.
Combinations of these four bases essentially instruct how the human body works.
The blood disorder beta-thelassemia is caused by a change to a single base in the genetic code.
Using base editing, the researchers changed a G to an A to remove the blood disorder.
World news in pictures

Show all 50
Base editing, pioneered by Harvard University Professor David Liu, is a new genome editing technology that allows the irreversible modification of genes within organisms.
He described the process as "chemical surgery".
Register for free to continue reading
Registration is a free and easy way to support our truly independent journalism
By registering, you will also enjoy limited access to Premium articles, exclusive newsletters, commenting, and virtual events with our leading journalists
Already have an account? sign in
Join our new commenting forum
Join thought-provoking conversations, follow other Independent readers and see their replies