Chinese surgeon who has performed 1,000 head transplants on mice wants to create the first head-transplanted monkey that can live 'at least for a little while'
Critics have branded his work 'ridiculous'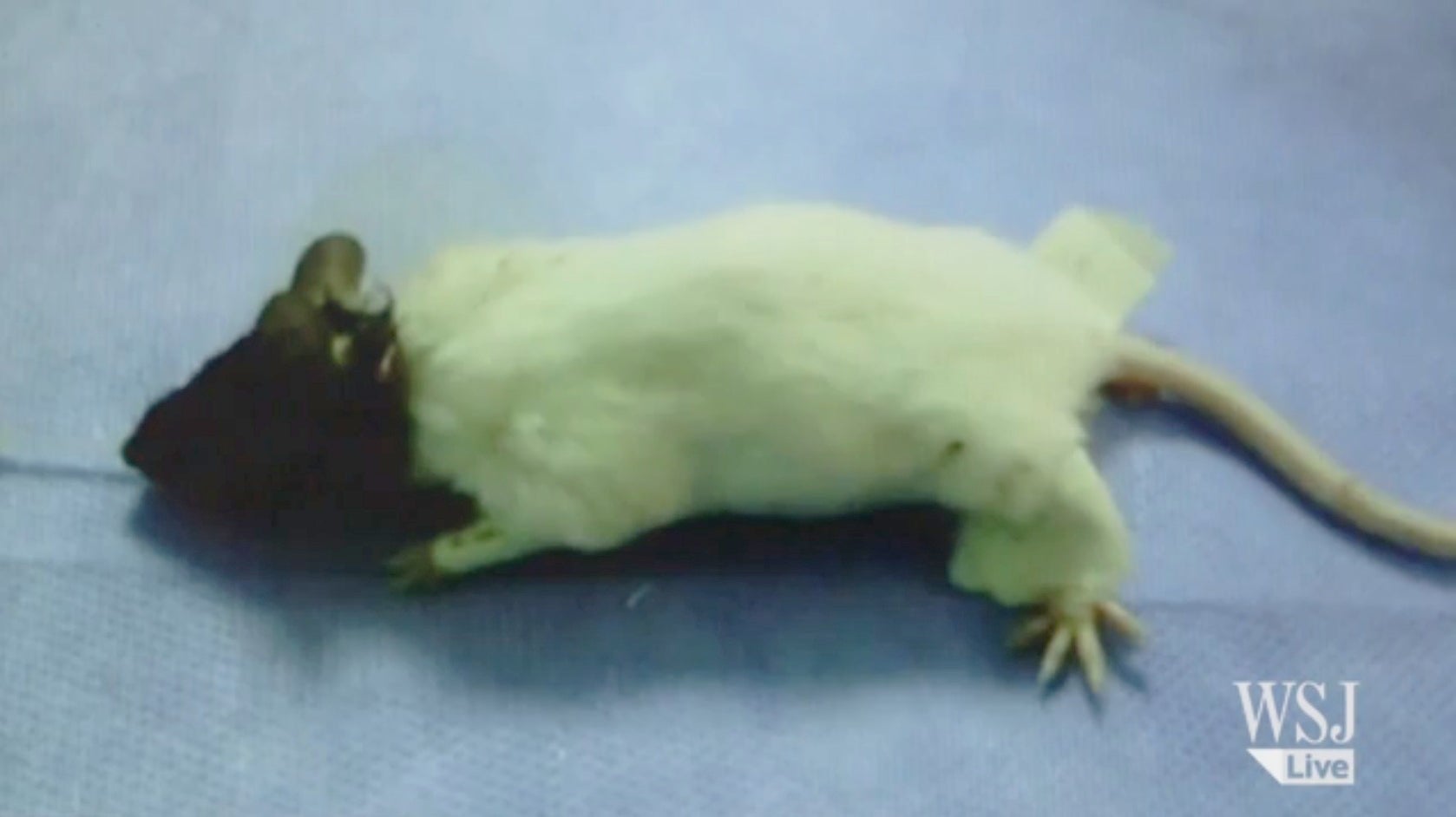 Not content with having created over 1,000 hybrid mice with different heads, some a different colour from their bodies, controversial doctor Xiaoping Ren next wants to perform pioneering transplants on primates.
Shadowing him during a 10-hour operation, the Wall Street Journal witnessed a mouse with a new head move and breathe on its own following the procedure, even opening its eyes and drinking.
That being said, none of Dr Ren's transplanted mice have as yet lived longer than a few minutes.
He claims to be perfecting the procedure however, using tiny tubes to carry oxygenated blood from the brains to their new bodies, and will next try it out on primates (there are already plans for it up on his wall).
According to WSJ, he is hoping the primates will live, 'at least for a little while.'
Dr Ren claims his work isn't frivolous, likened it to previous concerns about now more commonplace hand transplants, and claimed his research might one day be able to help human patients who have healthy heads but have suffered spinal-cord injuries or muscle-wasting diseases.
Head transplants are hugely controversial however, raising ethical concerns and challenging the very idea of consciousness.
Head transplant work has "profound implications for personal identity," Robert Truog, director of the Center for Bioethics at Harvard Medical School, told WSJ, though he said that he imagines "this is something we're going to see over the next however many years," most likely in China.
Earlier in the year, an Italian surgeon's plans to give a Russian man with Werdnig-Hoffmann disease a complete head transplant were met with considerable horror from peers in medicine.
One suggested that fusing a head with a separate body could result in a hitherto never experienced level and quality of insanity, given how complex an organ the brain is.
"I would not wish this on anyone," said Dr Hunt Batjer, president elect of the American Association for Neurological Surgeons.
"I would not allow anyone to do it to me as there are a lot of things worse than death."
Join our commenting forum
Join thought-provoking conversations, follow other Independent readers and see their replies