What would have happened if Diego the sex-mad tortoise hadn't been so lustful
Diego's species is still hugely reduced in number, and others like his have died out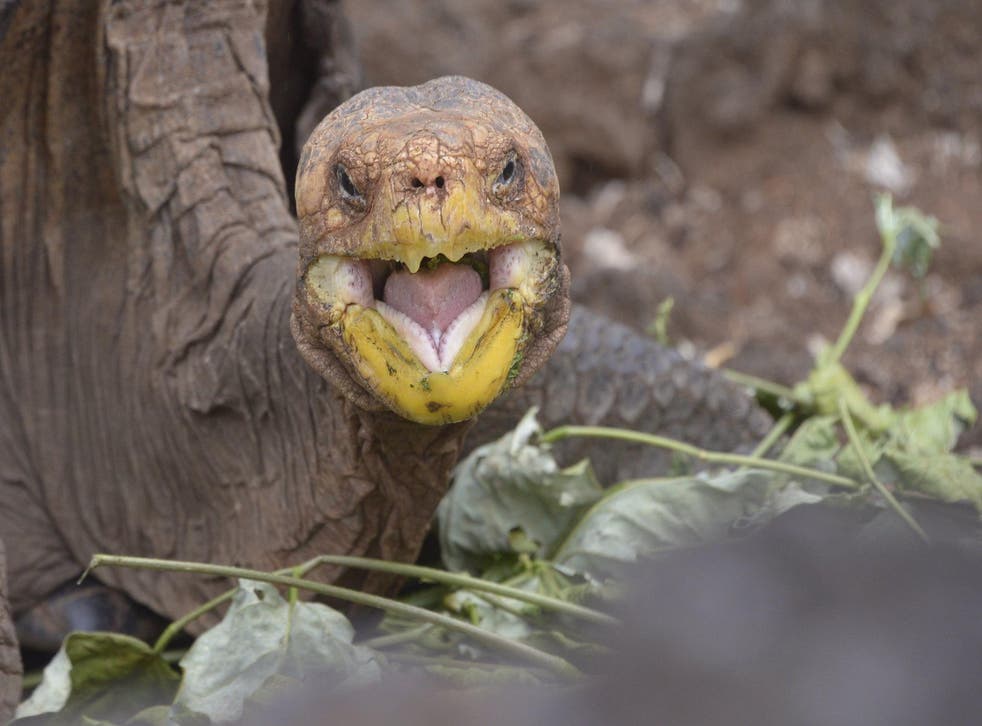 It's hard to become famous at 100, especially when you're a tortoise. But Diego has done it – he's now a legend for having had so much sex and fathered so many children that he brought his species back to life.
Diego the Tortoise, who lives in the Galapagos Islands, won the respect of the internet when it emerged that he fathered an estimated 800 children, which together make up a large part of his species, the Chelonoidis hoodensis.
But the fact that he needed to have so much sex at all – that he could produce offspring that made up such a huge proportion of his kind – is a depressing reminder of how challenged him and many of the other tortoises in the Galapagos are.
Science news in pictures

Show all 20
Before Diego managed to repopulate his species, there were only two males and 12 females on the island Espanola, which is the only place that they are found. Scientists worried there weren't enough of them in such a large space to be able to reproduce, but Diego has managed to have another offspring from his breeding centre on Santa Cruz Island – via San Diego Zoo, where he lived before – to repopulate his species.
But that repopulation only needed doing to preserve any of that species at all. If it hadn't happened, the species would have died out – Diego has been leaving in the breeding programme precisely because his fellow Chelonoidis hoodensis weren't especially into having kids.
And that wouldn't have been rare. Of the 15 species that are known to have lived on the islands, three have gone completely and others are facing extinction.
When they die off, the fault for letting that happen is often laid at the slow feet of other tortoises, not as sex-crazed as Diego. The Chelonoidis abingdoni died off in 2012 when its last known survivor died at over 100 – known as Lonesome George, he lived in captivity and refused to breed, leaving himself as the last of his kind.
Diego the tortoise saves his species web
And even after Diego's antics, his species isn't so strong. There's 2,000 of them now – 40 per cent of which are related to Diego – and they're no longer facing extinction, but historical records show that the island was once home to more than 5,000 of the tortoises; the population is growing, but from a very small base.
Register for free to continue reading
Registration is a free and easy way to support our truly independent journalism
By registering, you will also enjoy limited access to Premium articles, exclusive newsletters, commenting, and virtual events with our leading journalists
Already have an account? sign in
Register for free to continue reading
Registration is a free and easy way to support our truly independent journalism
By registering, you will also enjoy limited access to Premium articles, exclusive newsletters, commenting, and virtual events with our leading journalists
Already have an account? sign in
Join our new commenting forum
Join thought-provoking conversations, follow other Independent readers and see their replies