Dolphins have similar personality traits to humans, scientists find
Common characteristics include curiosity and sociability, study finds
Dave Higgens
Friday 19 February 2021 14:39 Comments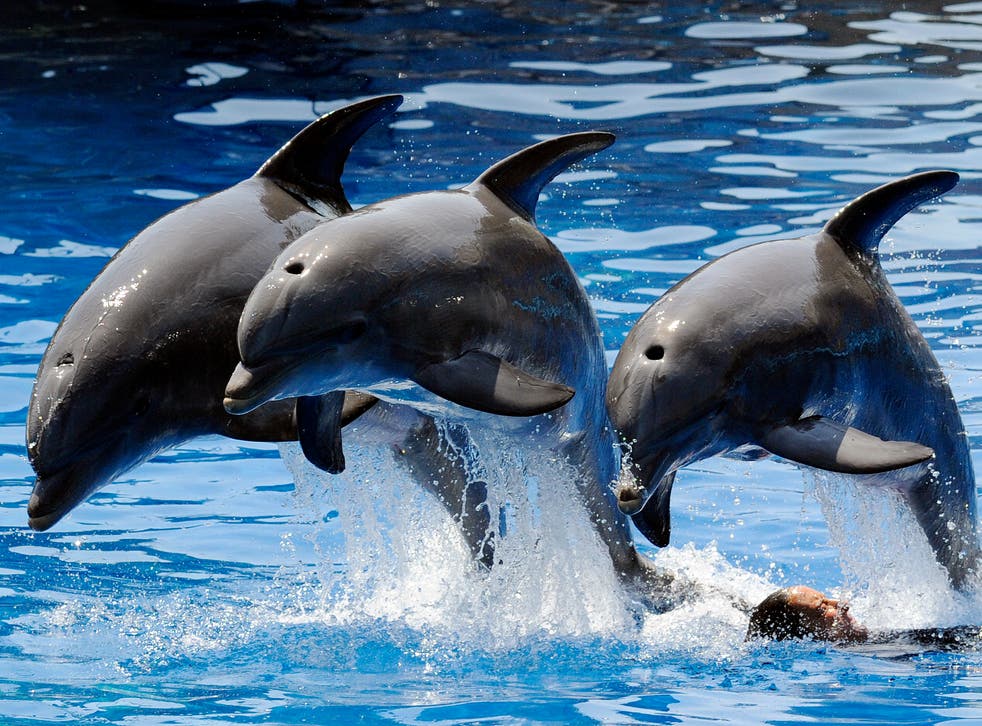 Dolphins have similar personality traits to humans and primates, despite evolving in completely different environments, according to research.
The project, which studied 134 bottlenose dolphins held in captivity around the world, has helped scientists understand how certain human personality traits have developed independently of immediate environments.
The study identified personality traits that humans and dolphins have in common involve curiosity and sociability in particular.
This is despite dolphins having evolved in a totally different environment from primates and their last common ancestor living around 95 million years ago.
Blake Morton, lead author of the research, said: "Dolphins, like many primates, have brains that are considerably larger than what their bodies require for basic bodily functions; this excess of brain matter essentially powers their ability to be intelligent, and intelligent species are often very curious."
Dr Morton, a psychology lecturer at the University of Hull, told PA news agency the team chose dolphins because, like primates, they are intelligent animals who live in social groups but are very different in many other ways.
He said the most widely accepted model of human personality was defined by five traits: openness, conscientiousness, extraversion, agreeableness and neuroticism. These are replicated everywhere in humans, regardless of environment.
"Scientists still do not fully understand why our behaviour comes down to those five traits, so one way of doing that is to compare ourselves to other animals — what we share in common and why," Dr Morton said.
"Most research has been done on primates so we decided to do something different and look at dolphins."
Dr Morton added: "We reasoned that if factors such as intelligence and gregariousness contribute to personality, then dolphins should have similar personality traits to primates."
He said: "We've known for some time that dolphins are similar to us in other respects - for instance, you can just watch dolphins on television and see they're very obviously smart and social.
"We see those characteristics mirrored in our own behaviour.
"But even on top of that, their personalities are also similar to our own in some respects."
Dr Morton added: "I don't want people to misinterpret that and say human and dolphins have the same personality traits - they don't. It's just that some are similar."
For their study, the authors collected data on 56 male and 78 female dolphins, from captive facilities in eight countries, and assessed each dolphin's personality using questionnaires for staff.
Register for free to continue reading
Registration is a free and easy way to support our truly independent journalism
By registering, you will also enjoy limited access to Premium articles, exclusive newsletters, commenting, and virtual events with our leading journalists
Already have an account? sign in
Join our new commenting forum
Join thought-provoking conversations, follow other Independent readers and see their replies