E-cigarettes emit harmful chemicals, research suggests
Researchers found as e-cigarettes get hotter the more toxic emissions they give off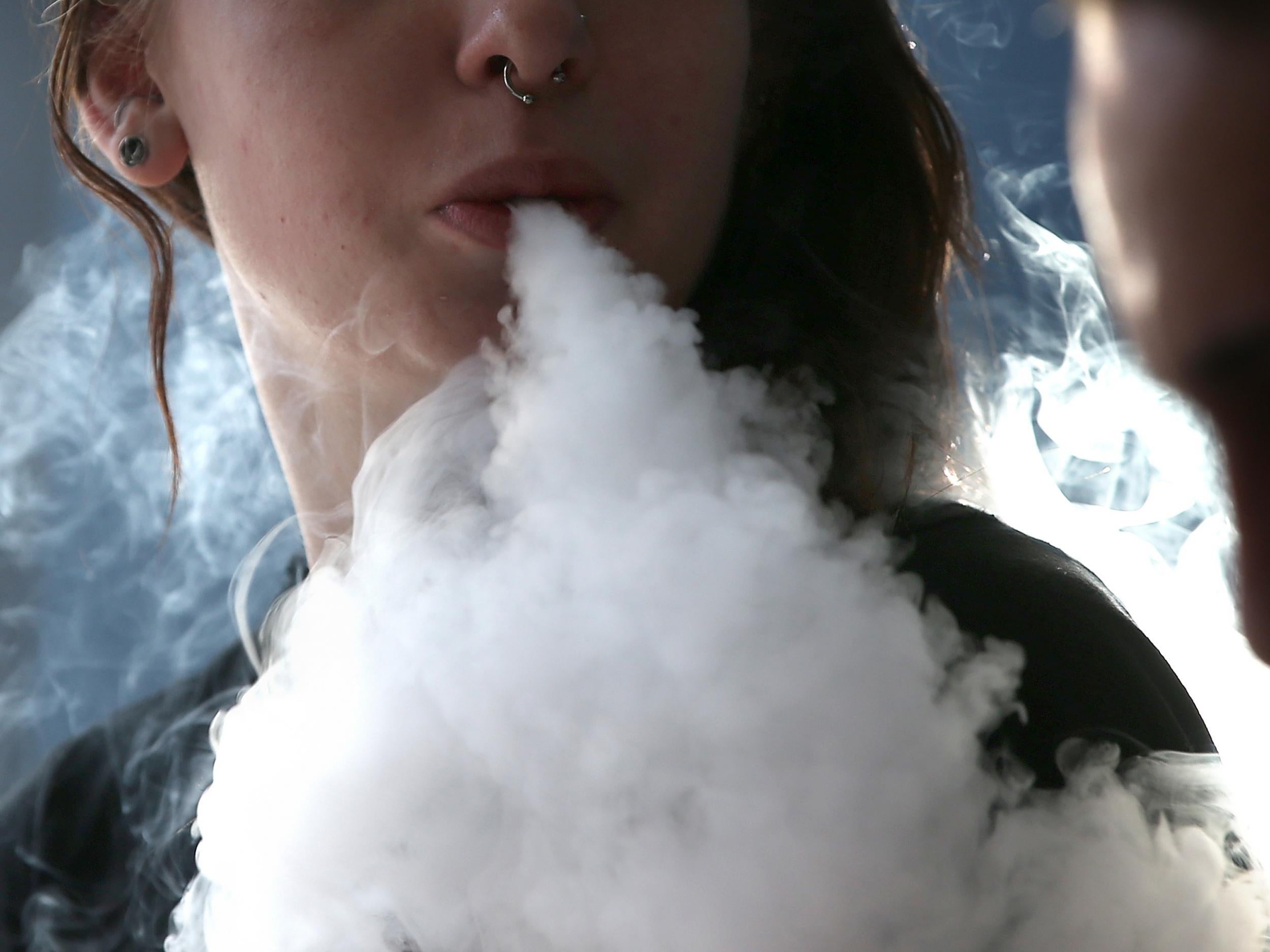 E-cigarettes emit harmful chemicals with some models releasing more than others, according to a recent study.
Researchers at the Lawrence Berkeley National Laboratory in California found the disintegration of two solvents present in almost every e-liquid – the substance vaporised in e-cigarettes – leads to the emission of toxic chemicals, including acrolein - a severe eye and respiratory irritant – and formaldehyde – a cause of coughing, wheezing and nausea.
Published in the journal Environment Science & Technology, the study found emissions of toxic chemicals escalate as e-cigarettes get hotter with use.
Using a custom-built device that emulated realistic vaping, the study analysed three different types of e-liquids in two different vaporizers operated at various battery power settings.
One e-cigarette was a cheaper model with a single heating coil, the other was more expensive with two coils. Researchers drew on each e-cigarette by taking puffs lasting 5 seconds every 30 seconds.
Researchers used gas and liquid chromatography to discover what was in the vapour and found emissions levels increased dramatically from the first, initial puffs to later puffs when the device had reached a hotter "steady" temperature.
A single-coil e-cigarette operated at 3.8 volts emitted 0.46 micrograms per puff in the first five puffs, but at the "steady" state - after around 20 puffs - it emitted 8.7 micrograms per puff.
"When you apply the same voltage to the double-coil e-cigarette you see a lot less emissions," said co-author and Berkeley Lab researcher Lara Gundel. "We think it has to do with lower temperatures at each of the coil surfaces."
Man hurt as e-cigarette explodes in his pocket
Assuming 20 puffs on an e-cigarette is equivalent to smoking a conventional cigarette, said Dr Gundel, the total emissions of acrolein for an e-cigarette are about 90 to 100 micrograms. Conventional cigarettes emit 400 to 650 micrograms of acrolein per cigarette.
Emissions of chemicals in e-cigarette vapour such as formaldehyde, acetaldehyde, and acrolein - all carcinogens or respiratory irritants – increased with usage.
"In some cases we saw aldehyde levels increase 60 per cent between cycles 1 and 9," said co-author and Berkeley Lab researcher Mohamad Sleiman.
Significant levels of 31 harmful chemical compounds were found in the e-cigarette vapour.
Previous studies have found e-cigarettes contain toxic chemicals. In 2015, a study showed e-cigarettes emit formaldehyde, a carcinogen also found in cigarette smoke.
This latest study, however, found two chemicals never previously recorded in e-cigarette vapour - propylene oxide and glycidol - both of which are thought to be carcinogens.
Health news in pictures
Show all 40
Despite the findings, earlier this year a major report by the Royal College of Physicians concluded e-cigarettes are beneficial to public health and smokers should be encouraged to use them.
The 200 page report concludes that "among smokers, e-cigarette use is likely to lead to quit attempts that would not otherwise have happened".
An estimated 2.1 million Britons use e-cigarettes; a figure which is steadily rising. Since their introduction in 2007, they have been marketed as successful tools to wean smokers off nicotine addiction as they reflect the sensation and practice of smoking while giving lower nicotine doses.
A study in March claimed almost 900,000 smokers in England used e-cigarettes to break their habit in 2014.
"Advocates of e-cigarettes say emissions are much lower than from conventional cigarettes, so you're better off using e-cigarettes," said Dr Destaillats. "I would say, that may be true for certain users - for example, long time smokers that cannot quit - but the problem is, it doesn't mean that they're healthy. Regular cigarettes are super unhealthy. E-cigarettes are just unhealthy."
Join our commenting forum
Join thought-provoking conversations, follow other Independent readers and see their replies