Eva Ekeblad: Who was the pioneering scientist we have to thank for vodka?
Today's Google Doodle raises a glass to the celebrated agronomist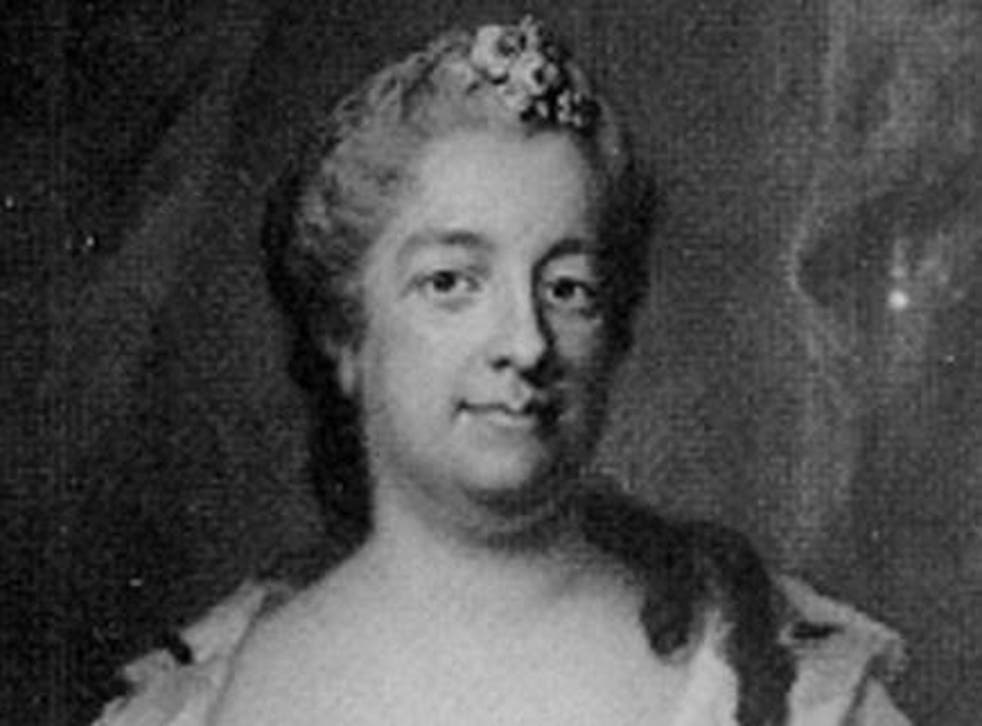 Today's Google Doodle honours Swedish aristocrat and scientist Eva Ekeblad (1724-86) on the 293rd anniversary of her birth.
Ekeblad was a countess whose breakthrough experiment in extracting starch from potatoes to make flour paved the way for vodka distillation – a cause for celebration across Europe.
Here are five things you need to know about this extraordinary lady.
1. Ekeblad came from noble origins
Born Eva De La Gardie on 10 July 1724, the future agronomist was the daughter of statesman Count Magnus Julius De La Gardie and Hedvig Catharina Lilje, known for hosting influential political salons.
Raised in comfort among the nobility, Eva was married at just 16 to Count Claes Claesson Ekeblad, a Councillor of the Realm. The couple had one son and six daughters over the course of their 31-year marriage and divided their time between Mariedal Castle and Lindholmen Castle, Västergötland, both estates wedding gifts to Eva from her father.
Her sister-in-law, Catherine Charlotte De La Gardie, was also an interesting character: inventing a smallpox vaccine and intervening to stop Sweden's last witch trial in Dalarna in 1758.
The best Google Doodles

Show all 50
2. Her experiments with a culinary oddity led to a major breakthrough
Charged with the management of her family's land - where she attained a reputation for being firm but fair in her dealings with both bailiffs and peasantry - Ekeblad began experimenting on potatoes in 1746.
The root vegetable was then a considerable novelty in Sweden having only been introduced to society in 1658. It was rarely grown outside of the greenhouses of the gentry and even then intended only for animals. The possibility of its use in brandy production had been raised in parliament in 1741 but how precisely this tantalising prospect might be attained remained unknown.
Operating from her kitchen, the countess quickly deduced that the foodstuff could be cooked, crushed and dried to make flour and therefore distilled to make clear spirits – a discovery that soon sparked a craze for potato-based vodka, and much drinking, across northern European.
3. She was the first woman admitted to the Royal Swedish Academy of Sciences
Ekeblad submitted her findings to the Swedish Academy in 1746 and was rewarded by becoming its first female member when the full significance of her breakthrough was understood.
Eva's work helped solve Sweden's recurrent food crises as potatoes were now being used to make alcohol, therein reducing dependence on other staple cereals like oats, rye and barley and freeing them up for use in baking bread to feed the hungry.
The innovation reduced the risk of famine and relieved a terrible strain on the rural poor.
Archaic gender by-laws saw Ekeblad's membership of the society downgraded to honorary status in 1751, although she would remain its only female inductee for 200 years until nuclear physicist Lise Meitner was admitted in 1951.
The academy has more recently appointed its first female president, however, with organic chemist Christina Moberg ascending to the role in 2015.
4. Ekeblad's other innovations tackled the prevalence of dangerous chemicals in the home
Following her success, Eva Ekeblad turned her attentions towards easing other domestic tasks. She discovered a means of using soap to bleach cotton, yarn and other textiles in place of toxic dyes and later deployed her knowledge of potato flour to advocate its use in place of lead in cosmetics, a bid to reduce the latter compound's harmful impact on the skin.
5. Eva Ekeblad's later years were spent as an influential courtier
After the death of her husband in 1771, the renowned scientist took on a number of roles within the royal court in Stockholm. She served as lady in waiting to Queen Sophia Magdalena, as Mistress of the Robes and as governess to Crown Prince Gustav IV Adolf, whose birth she witnessed.
Increasingly bedridden with ill health, Eva Ekeblad died at Mariedal in 1786, aged just 61, leaving behind an extraordinary legacy that has guided Western culinary customs ever since.
Join our new commenting forum
Join thought-provoking conversations, follow other Independent readers and see their replies