Scientists urge caution over 'alarmist' claim of link between pregnancy folate and autism
'Without details of the analysis, or any theory of action this looks like low-grade evidence and, if not peer-reviewed, seems irresponsible'
Ian Johnston
Science Correspondent
Wednesday 11 May 2016 14:42 Comments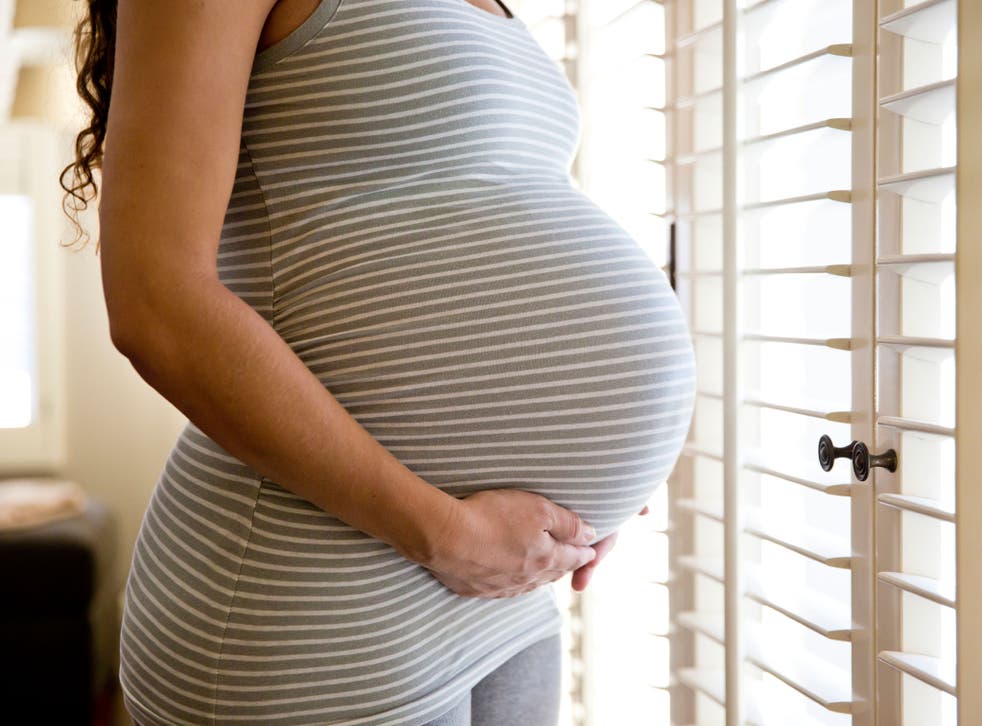 Scientists have suggested that researchers who claim to have discovered a link between excessive consumption of folate by pregnant women and a higher risk of the unborn child developing autism are potentially being "irresponsible" and "unduly alarmist".
Currently expectant mothers are advised to take the synthetic version, folic acid, as a supplement because it has been shown to reduce the chance of spina bifida and other birth defects, some fatal.
But a new study found that if a mother had four times the "adequate" level of folate just after giving birth, the risk the child would develop a disorder on the autism spectrum doubled.
The researchers, of Bloomberg School of Public Health at Johns Hopkins University, also said very high levels of vitamin B12, which is involved in processing folate, in new mothers could triple the risk of autism or a similar condition.
And if both folate and vitamin B12 were high, the risk increased 17.6 times.
However experts pointed out that the study had not been fully peer reviewed – a key part of the scientific process. The findings are due to be presented at International Meeting for Autism Research in Baltimore on Friday and a press release was issued about this in advance of the event.
Science news in pictures

Show all 20
Jonathan Green, professor of child and adolescent psychiatry at Manchester University, said: "There are many epidemiologically based associations made of this sort – increasingly so in autism at the moment.
"Without details of the analysis, or any theory of action this looks like low-grade evidence and, if not peer-reviewed, seems irresponsible."
And Chris Jarrold, professor of cognitive development at Bristol University, pointed out that autism diagnosis was "somewhat subjective", adding: "This could be unduly alarmist, not least because this is a conference presentation that has yet to be fully peer reviewed.
"From the limited evidence provided one needs to be very careful at this stage about giving it too much weight. The researchers rightly note that their 'findings warrant additional investigation'.
"The sample appears to be unusual in that the incidence of autism is surprisingly high, with 107 of 1,391 individuals receiving a diagnosis. This 7.7 per cent rate is noticeably higher than the one in 68 baseline incidence that the press release quotes (1.5 per cent).
"Unless folate and B12 levels are unusually high in this whole sample of mothers, this discrepancy needs explaining."
The British Pregnancy Advisory Service said that taking folic acid during early pregnancy had been "proven to dramatically reduce the risk of neural tube defects (NTDs) such as spina bifida, which causes life-long disability, and anencephaly, a fatal condition where the baby's brain and skull do not form properly".
"Rates of NTDs in the UK remain higher than elsewhere in Europe, with around 1,000 pregnancies estimated to be affected every year," it added.
"The overwhelming majority of these cases end in the painful decision to terminate what is often a much-wanted pregnancy.
"We would absolutely advise women who are planning pregnancies to continue to take folic acid supplements, with the current recommendation to continue with these up until the twelfth week of pregnancy."
The study did not find a causal link showing how folic acid might cause autism, but was based on an apparent correlation between high folate in mothers and rates of autism among their children.
The Johns Hopkins researchers stressed they were not suggesting that it was a bad idea to take folic acid supplements.
The study's lead author, Ramkripa Raghavan, said: "This research suggests that this could be the case of too much of a good thing.
"We tell women to be sure to get folate early in pregnancy. What we need to figure out now is whether there should be additional recommendations about just what an optimal dose is throughout pregnancy."
And Dr Daniele Fallin, director of the Bloomberg School's Wendy Klag Centre for Autism and Developmental Disabilities, said: "Adequate supplementation is protective: that's still the story with folic acid.
"We have long known that a folate deficiency in pregnant mothers is detrimental to her child's development.
"But what this tells us is that excessive amounts may also cause harm. We must aim for optimal levels of this important nutrient."
Register for free to continue reading
Registration is a free and easy way to support our truly independent journalism
By registering, you will also enjoy limited access to Premium articles, exclusive newsletters, commenting, and virtual events with our leading journalists
Already have an account? sign in
Join our new commenting forum
Join thought-provoking conversations, follow other Independent readers and see their replies