Furry, cute, long-tailed and distinctly rodent-like - the creature that could be our earliest human ancestor
In a paper published yesterday in the journal 'Science', researchers claim that within two to three million years of the extinction of dinosaurs the first modern mammals may have begun to appear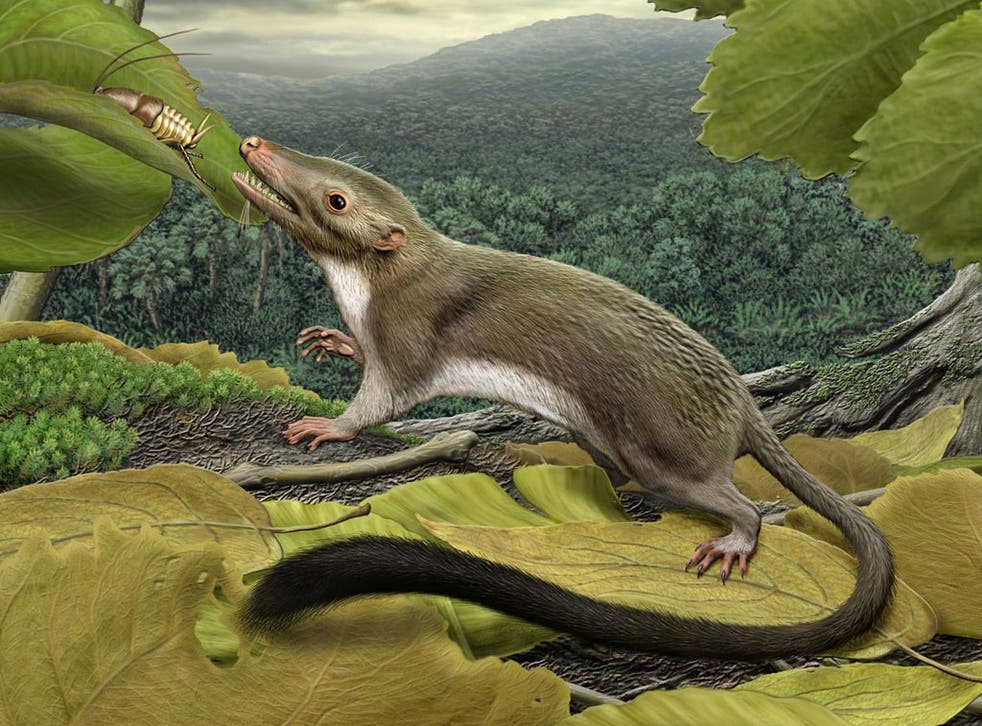 Furry, cute, long-tailed and distinctly rodent-like it may be, but according to scientists who released the image above it could also be one of our earliest ancestors.
The creature, which scientists believe may have appeared on earth over 65 million years ago, could have been the first placental mammal - a group which includes all living mammals with the exception of those that lay eggs and marsupials.
Combining fossil evidence and genomic information scientists have carried out analysis that suggests that the creature may have lived soon after the earth was struck by an asteroid that wiped out the dinosaurs.
In a paper published yesterday in the journal 'Science', researchers claim that within two to three million years of the extinction of dinosaurs the first modern mammals may have begun to appear.
Scientists suggest descendants of the animal evolved into all the significant placental groups, from whales to bats and mice to men.
If true scientists would have found the link that connects humans to dinosaurs, and the discovery would mean all 5,100 species of placental mammals, could have the rodent like creature as their ancestor.
Scientists have long debated the chronology of an explosion in mammals, disputing whether it happened before or after dinosaurs went extinct.
The new report appears to suggest that the end of the dinosaurs 65.5 million years ago – played a huge part in allowing mammals to spread and evolve.
Fossil evidence collected by scientists suggests that mammals began to thrive at the end of the Cretaceous-Paleogene asteroid extinction event. However, there has been much debate as to how long it took mammals to fill the niche.
Scientists using the imaginary rodent-like creature as an example suggest mammals would have slowly evolved over time, finally producing creatures similar to humans and apes.
Researchers have claimed that the new information from the six-year study could help understand how mammals survive significant climate change.
Join our new commenting forum
Join thought-provoking conversations, follow other Independent readers and see their replies