The Independent's journalism is supported by our readers. When you purchase through links on our site, we may earn commission.
Heroin to be prescribed to Canadian addicts by doctors
Following a court battle, doctors at a medical facility in Vancouver will be able to prescribe the drug to patients who have not responded to other treatments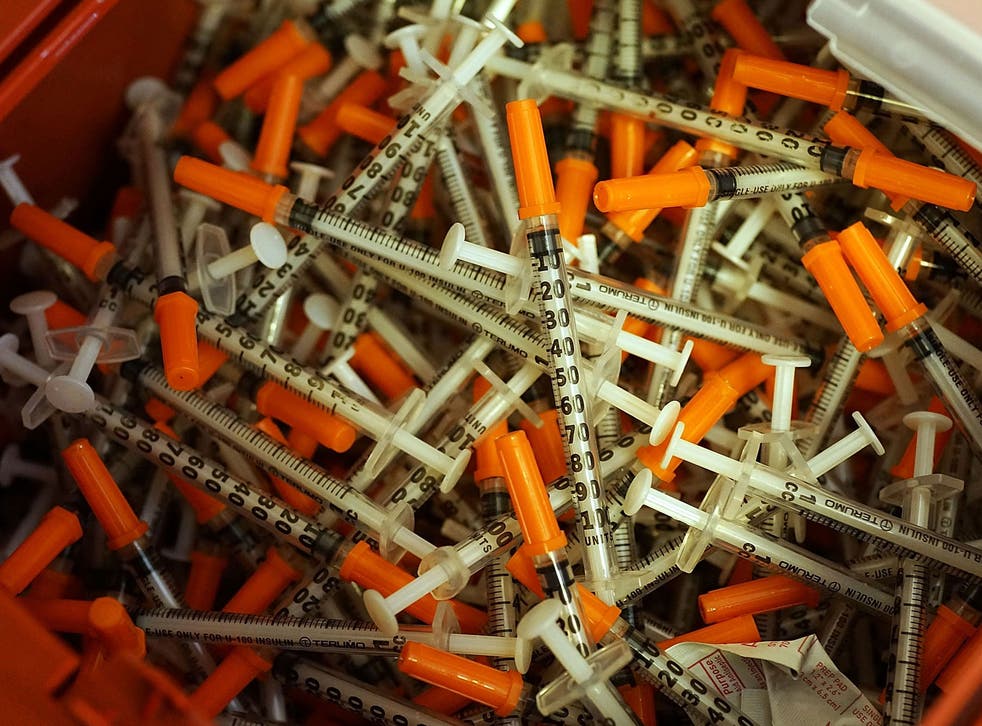 Doctors in Canada will become the first medics in North America to prescribe heroin to addicts next week.
Staff at the Vancouver-based Providence Crosstown Clinic have received a shipment of medical grade heroin and will begin prescribing the drug over the coming days.
Health Canada has authorised 120 people to receive the prescriptions, 26 of whom were participants in a previous trial which worked with individuals who had not responded to more conventional treatments.
Following the trial doctors wanted to continue to prescribe heroin to patients in their care, but were unable to after Rona Ambrose, the federal health minister, introduced regulations banning heroin prescriptions outside of clinical trials in October 2013.
Medics went to the supreme court of British Columbia and successfully petitioned it to grant an injunction against the ban.
Drug addiction, overdoses, and a very brief history of Heroin

Show all 14
David Byres, vice-president of Acute Clinical Programs at Providence Health Care, told the Globe and Mail: "The patients are so desperate for treatment, so desperate to be able to no longer be addicted.
"It's a great thing to be able to help them, and help with the addiction that has taken over their entire lives."
Patients who are prescribed the drug must attend the clinic at least three times a day, at set times, and let nurses monitor them for adverse effects.
Since banning the use of prescription heroin, outside of trials, in October last year around 30 people have left doctors' care at the Providence Clinic and some are believed to have relapsed and are now taking illegal heroin.
The federal Conservative government has maintained that it is opposed to doctors prescribing heroin to drug users.
In the UK prescription heroin is already legal and has been widely used across the country for a number of years as a treatment for heroin addicts.
Other European countries, including Germany, the Netherlands and Switzerland, also allow heroin based treatments for those who do not respond to more traditional therapies.
Register for free to continue reading
Registration is a free and easy way to support our truly independent journalism
By registering, you will also enjoy limited access to Premium articles, exclusive newsletters, commenting, and virtual events with our leading journalists
Already have an account? sign in
Join our new commenting forum
Join thought-provoking conversations, follow other Independent readers and see their replies