Government accused of putting patients' lives at risk with one of lowest rates of qualified hospital nurses in Europe
'Substituting registered nurses with support staff quite simply puts patient care and patients' lives at risk'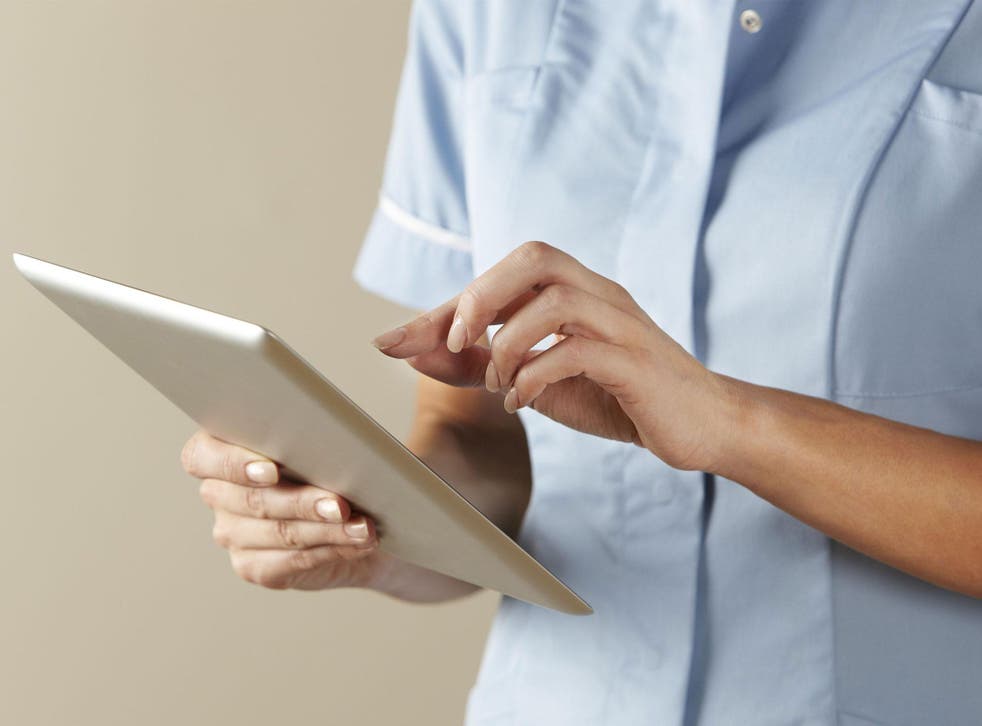 The Government has been accused of putting patients' lives at risk after a study found that diluting the number of nurses with less trained medical staff significantly increased the death rate.
Hospitals in England have one of the lowest rates of fully qualified nurses in Europe, the researchers found. In some parts of the country, nursing assistants actually outnumber fully qualified nurses.
Next month the Government will also introduce a new job title of nursing associate to the NHS, designed for people who want to train to become nurses.
The NHS has been in the grip of a financial crisis for years and Jeremy Hunt, the Health Secretary, admitted earlier this month that there were financial pressures for the health service and this winter would be "very challenging".
He has dropped a strong hint he is asking the Chancellor for more money in next week's Autumn Statement, but also insisted it was a mistake to believe the solution to the NHS's problems was only about more money.
Writing in the journal BMJ Quality & Safety, the researchers noted hospital nurse staffing levels were a "frequent target for budget reductions", but said their findings should make politicians think twice.
The research included data from 32 NHS hospital trusts in England, as well as hospitals in Belgium, Finland, Ireland, Spain and Switzerland. For every 25 patients, substituting just one qualified nurse for a lower-qualified member of staff was associated with a 21 per cent rise in the odds of dying.
In England, an average of 57 per cent of the wider nursing staff are fully qualified nurses, ranging from 79 per cent to 47 per cent.
This is one of the lowest rates in Europe and also compares unfavourably to the US where the average figure is about 75 per cent.
The study was based on discharge data for more than 275,000 surgical patients, and surveys of more than 13,000 nurses and nearly 19,000 patients in hospitals across Europe.
"Findings from this large and unique study of nursing skill mix in European hospitals suggests that caution should be taken in implementing policies to reduce hospital nursing skill mix because the consequences can be life threatening for patients," the researchers wrote in the paper.
"Beyond risking preventable death among hospitalised patients, the erosion of nursing skill mix could negatively impact overall quality and safety of care as well as patients' perceptions of the adequacy of their hospitals."
Health news in pictures

Show all 40
The surveys suggested that having a higher proportion of fully trained nurses was also linked to a lower chance of patients being injured in a fall, getting bed sores or urinary tract infections.
The researchers stressed that even when the numbers of fully qualified nurses remained the same, problems could occur if their ranks were diluted by extra, less qualified staff.
"We note that the proportion of professional nurses can be altered by either reducing the number of professional nurses or adding less skilled workers, both of which have the same effect on reducing skill mix and risking poor patient outcomes," they wrote in the journal.
Douglas Carswell challenged over £350m NHS Brexit pledge on live TV
Janet Davies, chief executive of the Royal College of Nursing, said: "This research reinforces the stark fact – that for patient care to be safe, and high quality, you need the right number of registered nurses.
"Substituting registered nurses with support staff quite simply puts patient care and patients' lives at risk.
"It's vital that this is not ignored as the new nursing associate role is developed. Support staff are crucial in delivering patient care and the NHS could not operate without them, but they cannot and must not become a substitute for registered nurses."
She pointed out that registered nurses were "educated to degree level" and had a "wide range of clinical experience".
"This means that they are adept at spotting signs of deterioration or serious complications and can make decisions and act on them in complex and unpredictable circumstances," she added.
"Staff and patients can see the effects when staffing levels become diluted – in some instances the effects can be catastrophic."
Jeremy Hunt on NHS mortality rates
The Government insists the creation of the new nursing associate post will mean extra staff, rather than the replacement of registered nurses.
But this would still result in the dilution effect noted by the researchers.
When the post was announced, Professor Lisa Bayliss-Pratt, director of nursing at Health Education England, said: "This new role has the potential to transform the nursing and care workforce.
"The role is neither a panacea for future workforce supply, or a substitute for increasing the supply of graduate registered nurses.
"We need to protect what we value across the nursing and care profession but we also need to collectively agree that we can't always hold on to what we have done in the past – change is inevitable."
In a statement about the study, the Department of Health said: "NHS staff are our greatest asset, and our plans will see 1,000 nursing associates complement, not replace, existing fully-qualified registered nurses and nursing care support workers. This will ensure that nurses can make the best use of their time in providing outstanding patient care.
"Specifically, these findings are based on research conducted between 2009-10 – which has no proper comparison with our new nursing associate role.
"Patient safety in the NHS has come a long way since then – we have implemented the Francis report following Mid Staffs, recruited over 10,000 more nurses to our wards, and patients say they have never felt safer in hospitals."
Justin Madders, shadow health minister, said the report was "deeply concerning" and showed "one of the consequences of underfunding our NHS".
"A lack of skilled nurses is putting patients at risk," he said.
"After they took office, one of the first decisions of the Tories was to slash the number of nurse training places. The NHS trained 8,000 fewer nurses in the 2010-15 parliament than would have been the case had 2010 levels been maintained. Their decision to scrap bursaries risks making a bad situation worse.
"While I am sure that nursing associates will do their best for patients, as this report demonstrates, for some tasks it is safer and better for patients to rely on the skill and experience of a qualified nurse."
Join our new commenting forum
Join thought-provoking conversations, follow other Independent readers and see their replies