2014-YB35: massive asteroid set to fly by Earth
Rock should safely fly by, and is much further away than the last almost-visitor
Andrew Griffin
Wednesday 25 March 2015 17:45 Comments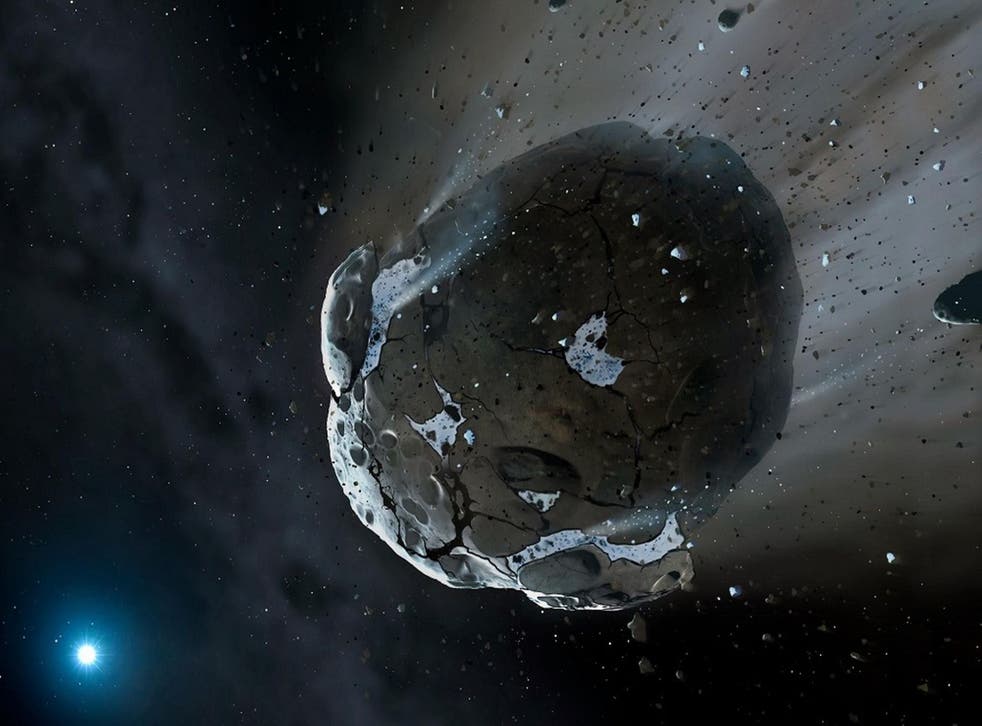 An asteroid that is 1,000-metres wide is set to skim past Earth this week, travelling at more than 23,000 mph.
The rock, named 2014-YB35, will pass by relatively close to Earth. But that is 2.8 million miles away, 11.7 times further away than the moon.
As it skims past, it will be watched by scientists at the Goldstone Observatory, in California's Mojave Desert. They have already started watching the asteroid, and hope to work out what exact size it is and what it is made up of.
When the last asteroid flew past, such observations yielded unexpected results. Nasa saw that the asteroid was carrying its own moon — about 70 meters across — which was until that point unknown.
Register for free to continue reading
Registration is a free and easy way to support our truly independent journalism
By registering, you will also enjoy limited access to Premium articles, exclusive newsletters, commenting, and virtual events with our leading journalists
Already have an account? sign in
Join our new commenting forum
Join thought-provoking conversations, follow other Independent readers and see their replies