Malaria vaccine to be rolled out for African children after WHO issues historic approval
'The long-awaited malaria vaccine for children is a breakthrough for science, child health and malaria control,' says World Health Organisation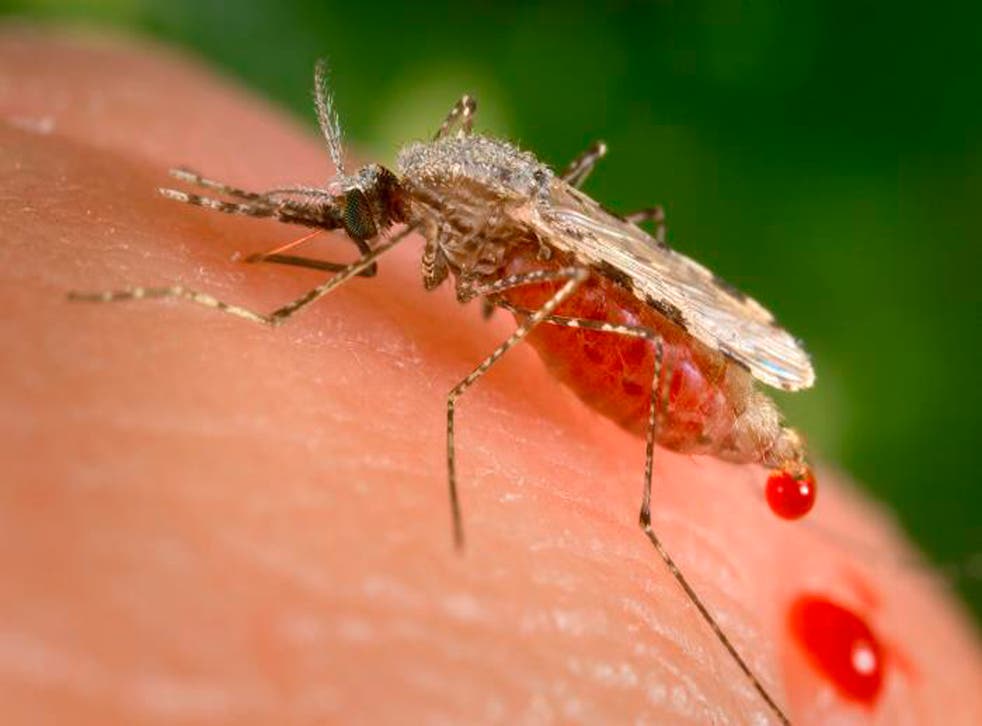 Leer en Español
Children across much of Africa are to be vaccinated against malaria – potentially saving tens of thousands of lives – in a historic and hopeful breakthrough against a disease that has plagued humanity for centuries.
The mosquito-borne infection kills more than 400,000 people a year, most of whom are babies and infants. On Wednesday the World Health Organisation (WHO) recommended a vaccine for use across sub-Saharan Africa and regions with moderate to high transmission levels for the first time, following a successful pilot programme in Ghana, Kenya and Malawi.
Developed by British drugmaker GlaxoSmithKline, the vaccine, which was first shown to be effective six years ago, is given as four doses in children from five months of age.
"This is a historic moment. The long-awaited malaria vaccine for children is a breakthrough for science, child health and malaria control," said Dr Tedros Adhanom Ghebreyesus, director general of the WHO. "Using this vaccine on top of existing tools to prevent malaria could save tens of thousands of young lives each year."
The WHO is fearful that the number of malaria infections and deaths may have risen in sub-Saharan Africa in the last 18 months as a result of disruption to prevention and treatment efforts caused by Covid-19. Prior to the pandemic, it had also reported a stagnation in progress against the deadly disease.
Now, though, there is optimism that the vaccine, which is to be administered as four doses in children from five months of age, could start to turn the tide against malaria.
Dr Matshidiso Moeti, WHO regional director for Africa, said the recommendation "offers a glimmer of hope for the continent which shoulders the heaviest burden of the disease and we expect many more African children to be protected from malaria and grow into healthy adults".
To date, the WHO's pilot programme has administered more than 2.3 million doses of the vaccine, known as Mosquirix, among 800,000 children.
The results show that the vaccine is safe and has led to a 30 per cent reduction in severe malaria, even in areas where insecticide-treated nets are widely used and there is good access to diagnosis and treatment.
The pilot, which is still in progress, has also found that the vaccine has no negative impact on other measures to prevent malaria, and that it is highly cost-effective.
Experts acknowledge that the vaccine is far from perfect. Effectiveness is low, four doses are required per child, and protection fades after just months.
Still, given the extremely high burden of malaria in Africa – where 260,000 children died from the disease in 2019 and the vast majority of the world's 200 million cases were reported – scientists say the vaccine could have a major impact and be even greater than that anticipated by the WHO, potentially saving hundreds of thousands of lives.
"This is a huge step forward," said Julian Rayner, director of the Cambridge Institute for Medical Research, who was not part of the WHO decision. "It's an imperfect vaccine, but it will still stop hundreds of thousands of children from dying." He said that the vaccine's impact on the spread of the disease was still unclear, but pointed to the Covid vaccines as an encouraging example.
"The last two years have given us a very nuanced understanding of how important vaccines are in saving lives and reducing hospitalisations, even if they don't directly reduce transmission."
Sian Clarke, co-director of the Malaria Centre at the London School of Hygiene and Tropical Medicine, said the vaccine would be a useful addition to other tools against the disease that might have exhausted their utility after decades of use, such as bed nets and insecticides.
"In some countries where it gets really hot, children just sleep outside, so they can't be protected by a bed net," she explained. "So, obviously, if they've been vaccinated, they will still be protected."
Scientists have been trying to produce a vaccine against malaria, caused by the Plasmodium parasite, since 1907. Because of the size of the parasite, which is much bigger than a virus, finding the right protein in its genome to target and neutralise is remarkably difficult, making both natural and artificially induced immunity hard to achieve.
"Unlike viruses, which maybe have 10 genes, and you can often pick the one you should target as it's the one on the outside, malaria has 5,000," said Professor Adrian Hill, director of Oxford University's Jenner Institute. "It's co-evolved with humans. It's been adapting to our immune system for millions of years."
World news in pictures

Show all 50
Prof Hill's team at Oxford have developed their own malaria vaccine, which they believe will be able to outperform Mosquirix, though it has yet to be approved for use.
Results from a phase two trial in Burkina Faso, released in April, showed that the vaccine was 77 per cent effective in providing protection. This was the first time that a vaccine for malaria surpassed the 75 per cent efficacy goal set by the WHO. A phase three study is currently under way.
Prof Hill told The Independent earlier this year that he believed his vaccine could help to potentially eradicate malaria within 20 years.
Join our new commenting forum
Join thought-provoking conversations, follow other Independent readers and see their replies