New Oxford vaccine 77% effective against malaria, trial results show
This is the first jab to surpass the 75 per cent efficacy goal set by World Health, with scientists and experts more hopeful than ever that the deadly disease can one day be brought under control
Samuel Lovett
Science Correspondent
Friday 23 April 2021 07:48 Comments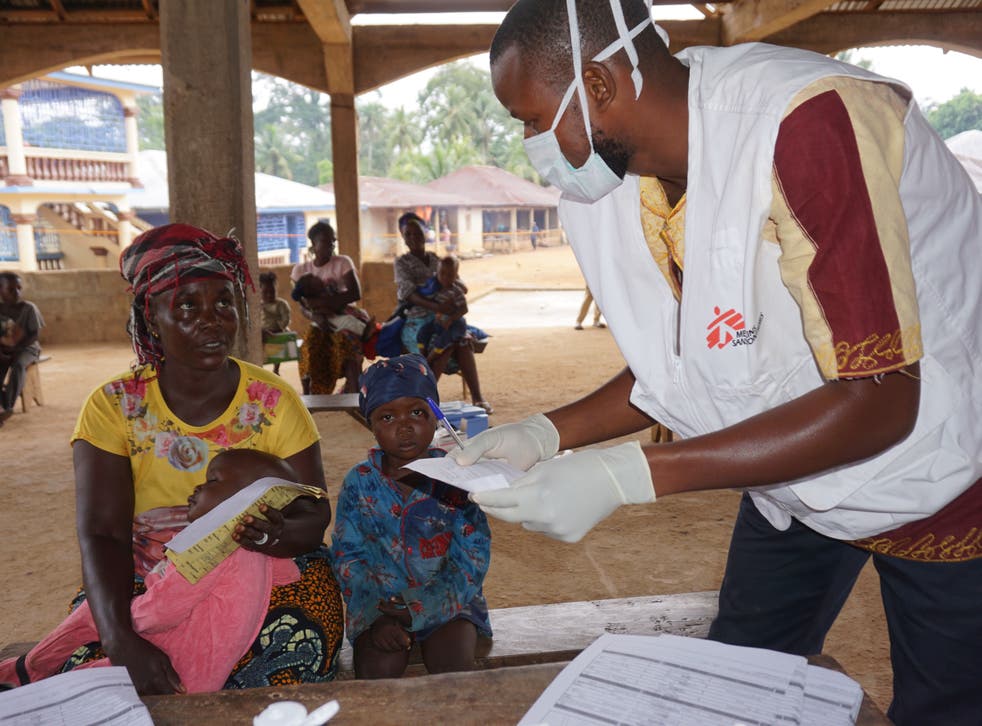 Leer en Español
A malaria vaccine developed by the same team behind the Oxford coronavirus jab has been found to be 77 per cent effective in providing protection against the mosquito-borne disease, in what is a major scientific breakthrough for the world.
This is the first time that a vaccine for malaria has surpassed the 75 per cent efficacy goal set by the World Health Organisation, raising fresh hope that the disease can be one day eradicated.
The findings come from the first 12 months of an ongoing phase two trial, which was first launched in Burkina Faso in May 2019 and involves 450 children, aged 5 to 17 months.
Professor Adrian Hill, whose work at Oxford University's Jenner institute set the foundations for the Oxford Covid jab, designed and developed the malaria vaccine. He said the latest results, published in The Lancet, "support our high expectations for the potential of this vaccine".
Other experts have described the findings as "exciting", saying the jab could have a "real impact" on the disease.
Scientists have been trying to produce an effective vaccine against malaria, caused by the Plasmodium parasite, since 1907.
Due to the size of the malaria parasite, which is much bigger than a virus, finding the right protein in its genome to target and neutralise is remarkably difficult, making both natural and artificially induced immunity hard to achieve.
Although GlaxoSmithKline has succeeded in taking its malaria vaccine into a piloted implementation programme in Africa, the jab has been plagued by nagging efficacy concerns. Four doses offer only 29 per cent protection against severe disease.
Despite more than one century's worth of research, few have come as close as Prof Hill and his team, who are now moving their jab into a large-scale, phase three trial.
According to the latest results, the vaccine is well-tolerated in children, producing minor side effects such as fever.
The 450 children recruited into the study were split into three groups. Two were given the vaccine, with one receiving a higher dose of adjuvant - a substance that enhances the immune response - than the other. The third group was given a rabies vaccine as a control.
Each child was administered with three doses, each a month apart, from early May 2019 to early August 2019, largely to coincide with the peak of malaria season in Burkina Faso.
Participants who received the larger adjuvant dose showed "exceptionally high" levels of malaria antibodies 28 days after the third vaccination, while efficacy reached 77 per cent. In the lower dose group, this figure stood at 71 per cent.
Antibody positivity waned with time across the two sets but was boosted after a fourth dose that was administered one year later. Vaccine safety, immunogenicity and efficacy in participants will continue to be assessed for another 12 months.
On the back of these findings, the Oxford team is now set to launch a phase three trial involving 4,800 children across different sites in West and East Africa. 
This will confirm the safety of the vaccine, though Prof Hill told The Independent that "it's hard to imagine that efficacy would be hugely different" from what has already been seen.
Professor Alkassoum Maiga, of the ministry of higher education, scientific research and innovation Burkina Faso, said he was hopeful that the upcoming trial will "confirm these exciting findings and that this vaccine could have a real impact on this disease affecting millions of children every year."
Oxford has entered into partnership with the Serum Institute of India to produce 200 million doses annually of the vaccine, each costing an estimated $3. "It's going to be readily available" for the 30 million children born in at-risk areas in Africa, along with the rest of the world, Prof Hill added.
It's expected that children vulnerable to malaria will be inoculated with the vaccine at five, six and seven months of age. "You don't really get malaria in the first six months of life," Prof Hill said. "Then it picks up in six to nine months old, peaks around 1 to 2 years of life. By 4 to 5, you've got a bit of immunity are and less likely to die of it. Those first years are when you need the vaccine."
Bed nets, insecticide spraying and seasonal malaria chemoprevention - a type of drug treatment - are currently used to control the disease, costing global health authorities an estimated $2.5 billion a year.
The world has made great progress in reducing the spread of malaria through such interventions. Earlier this week, the WHO said it was aiming to eradicate malaria through such measures in 25 countries by 2025, having already helped 21 countries to bring their caseloads to zero last year.
World news in pictures

Show all 50
But the vaccine developed at Oxford University is seen as a game-changer "which could really make a difference to episodes of severe malaria and death," said Prof Hill. "It's getting towards elimination [in some parts of the world]."
Gareth Jenkins, director of advocacy at Malaria No More UK, said such an outcome would help to relieve pressure on those health systems likely to "be on the frontline of future pandemics" and allow them to better respond to other infectious outbreaks they may face.
However, he warned that the recent decision of the UK government to cut foreign aid, which contributes to overseas scientific projects, is threatening the development of malaria control in the near future.
"We need to keep investing in lab research that is vital for new products like vaccines, treatments and diagnostics, as it's only with those extra interventions that we're likely to fully eradicate the disease in our life time," he told The Independent.
Prof Adrian said his team's work was an "illustration" of what Britain has been "very good" at investing in. "It'd be crazy for the UK, just as it's trying to steer a course globally, to be cutting back on the things it's clearly world leading in. Global health and malaria has been one of those things, and we'd be crazy to throw it all away."
Register for free to continue reading
Registration is a free and easy way to support our truly independent journalism
By registering, you will also enjoy limited access to Premium articles, exclusive newsletters, commenting, and virtual events with our leading journalists
Already have an account? sign in
Join our new commenting forum
Join thought-provoking conversations, follow other Independent readers and see their replies