Marijuana only rarely causes psychosis, says expert
Academic says research shows 'weak' link between the drug and mental health problems but stronger strains like 'skunk' could be more dangerous to health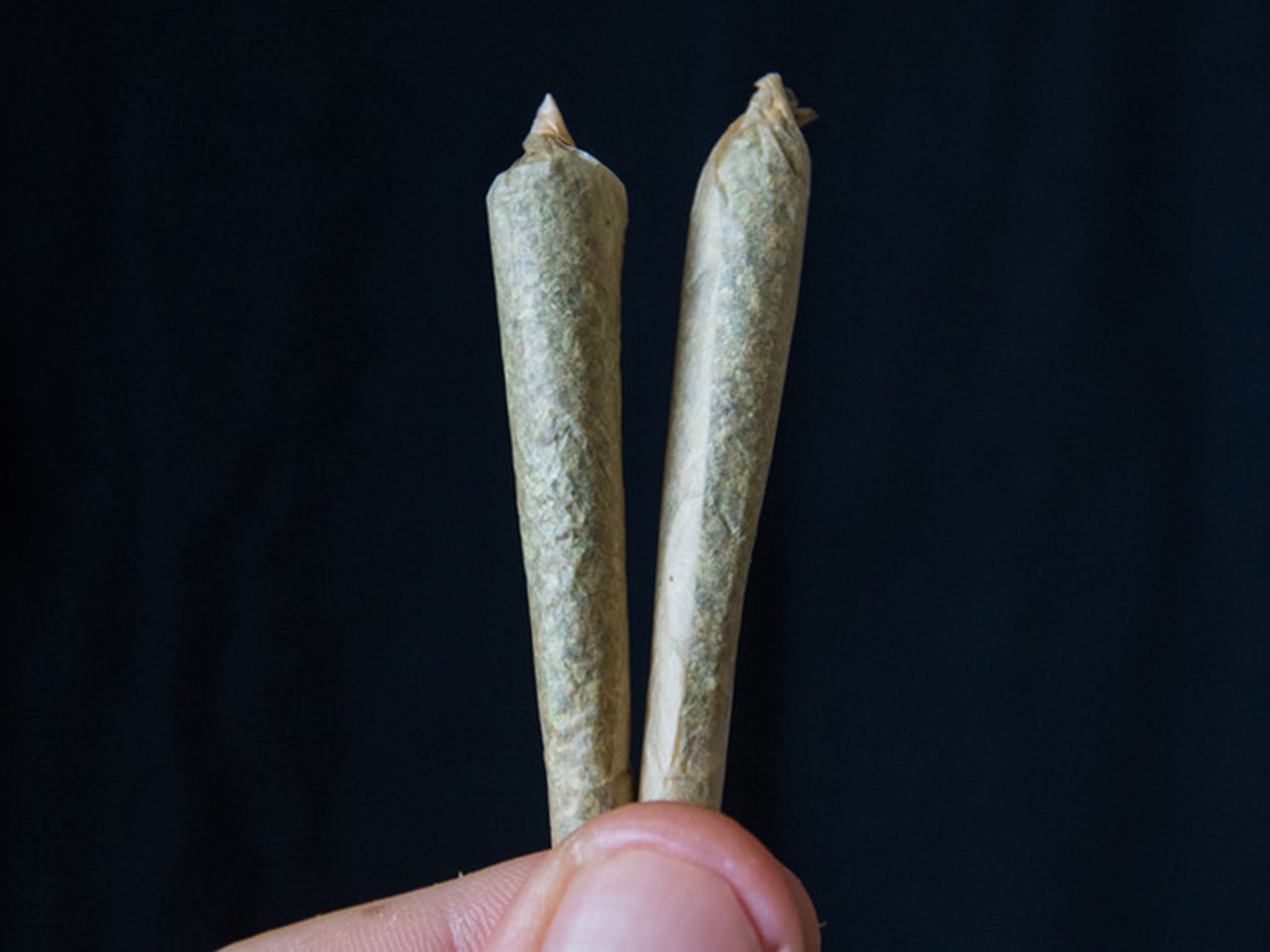 There appears to be only a low chance of developing psychosis as a result of using cannabis, a review of existing research has suggested.
After a review of existing research, Ian Hamilton, a lecturer in mental health at York University, concluded that stopping people using the drug would have a relatively low impact on the public's mental health.
"The link between cannabis and psychosis has been investigated by researchers since the drug became popular in the 1960s," Mr Hamilton told The Independent.
"A new review of research carried out since then has concluded that 'at a population level the increased risk is weak and the vulnerabilities relatively rare'.
"To put this in perspective we would need to prevent 23,000 people using cannabis to prevent one case of psychosis."
However, Mr Hamilton stressed there were "caveats" to this overall picture.
"Most of the seminal studies on this link were carried out when people were using lower potency cannabis," he said.
"Few studies have been conducted since the emergence of higher potency cannabis sometimes referred to as 'skunk'.
"Higher potency cannabis contains less cannabidiol (CBD), which is believed to offer some protection from developing problems such as psychosis, but higher levels of tetrahydrocannabinol (THC) which can trigger psychosis."
He also warned heavy users of the drug were more likely to experience mental health problems.
"What was clear from all the research is the more cannabis you use the greater your risk of developing psychosis," Mr Hamilton said.
"We know that only nine per cent of users consume 73 per cent of the cannabis consumed. And for those with schizophrenia cannabis exacerbated their symptoms."
Cannabis could be regulated to introduce a degree of "quality control", he suggested.
"This would provide users with information about the strength of cannabis on offer, something they usually only discover after exposure in the current unregulated market," Mr Hamilton said.
The "greatest risk" from using cannabis was from the tobacco normally taken with it in the UK. IN the US, people tend to use cannabis on its own, he said.
"For many young people, their introduction to tobacco is via a cannabis joint increasing the chance of developing tobacco dependence," Mr Hamilton wrote.
Cannabis around the world
Show all 13
"Perhaps regulation could help to break this habit as information about such risks would be less hampered by the constraints of a substance that falls under the Misuse of Drugs Act.
"So although the public health message about the link between cannabis and psychosis has been a difficult one to communicate the clearest advice we can offer with the greatest potential health benefit health is leave out the tobacco from your joint."
Join our commenting forum
Join thought-provoking conversations, follow other Independent readers and see their replies