Life on Mars: City of a million people could be built on Red Planet by 2062, says Elon Musk
'It would be quite fun to be on Mars,' says founder of SpaceX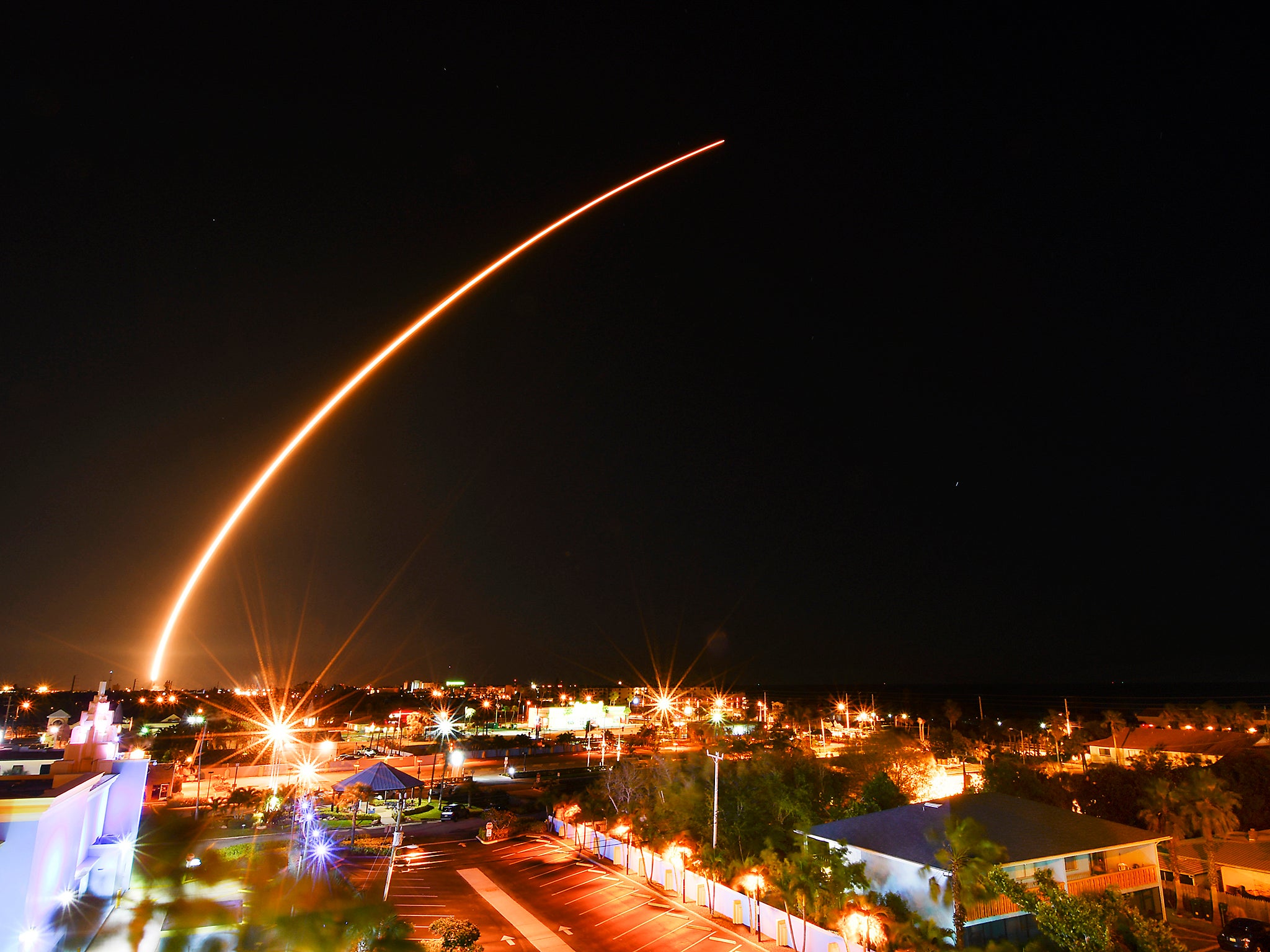 A city of a million people could be established on Mars within decades, Elon Musk, the billionaire inventor, has claimed.
Echoing recent remarks by the renowned physicist Professor Stephen Hawking, Mr Musk, who founded the private firm SpaceX, said at some point humans would face a "doomsday event" unless we become a "truly multi-planetary species".
He said the main reason why he was making money – he has an estimated fortune of about $15bn after helping to create PayPal and setting up the Tesla electric car company – was to make this dream a reality.
Writing in the journal New Space, Mr Musk envisaged creating a Mars Colonial Fleet of 1,000 craft that would make multiple journeys, building up a population of a million over 40 to 100 years.
He suggested Mars was the best candidate for the first human colony outside the Earth.
"It is a little cold, but we can warm it up. It has a very helpful atmosphere, which, being primarily carbon dioxide with some nitrogen and argon and a few other trace elements, means that we can grow plants on Mars just by compressing the atmosphere," Mr Musk wrote.
"It would be quite fun to be on Mars because you would have gravity that is about 37 per cent of that of Earth, so you would be able to lift heavy things and bound around.
"The two planets [Earth and Mars] … are remarkably close in many ways. In fact, if we could warm Mars up, we would once again have a thick atmosphere and liquid oceans."
He suggested a population of a million would be required to create a "fully self-sustaining civilisation on Mars" and this would take anything from 40 to 100 years of flights by the Mars fleet.
The paper suggested the first Mars flight could take place in late 2022, which would mean a large city could be built on Mars as early as 2062.
The trip would need to be attractive to potential Martians, Mr Musk stressed.
"I want to give you a sense of what it would feel like to actually be in the spaceship," he wrote.
"In order to make it appealing…, it has got to be really fun and exciting – it cannot feel cramped or boring.
"Therefore, the crew compartment or the occupant compartment is set up so that you can do zero-gravity games – you can float around.
"There will be movies, lecture halls, cabins, and a restaurant. It will be really fun to go. You are going to have a great time!"
Nasa finds flowing water on Mars - in pictures
Show all 7
Becoming one of the wealthiest people in the world was all part of his attempt to persuade humans to begin the historic journey into space, Mr Musk said.
"The main reason I am personally accumulating assets is in order to fund this," he said. "I really do not have any other motivation for personally accumulating assets except to be able to make the biggest contribution I can to making life multi-planetary."
Nothing less than the continued existence of humanity was at stake, he added.
"I do not have an immediate doomsday prophecy, but eventually, history suggests, there will be some doomsday event," Mr Musk said.
"The alternative is to become a space-bearing civilization and a multi-planetary species, which I hope you would agree is the right way to go."
Join our commenting forum
Join thought-provoking conversations, follow other Independent readers and see their replies