Nasa delays first manned flight of Orion Mars mission capsule by almost two years
The agency claimed the delay was due to a change in design plans for the capsule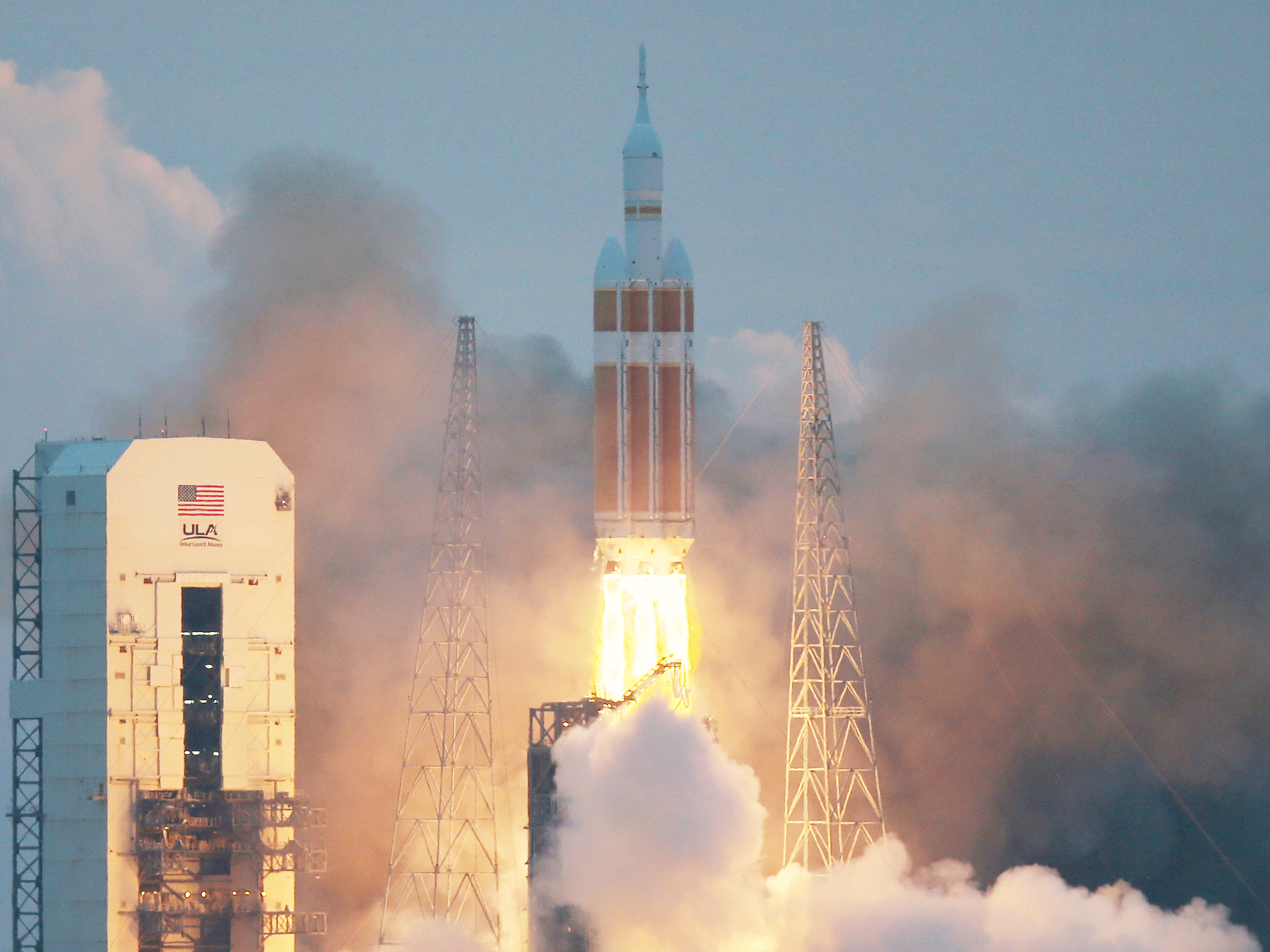 Nasa has delayed its planned first manned flight of the Orion capsule, the vessel that the agency hopes will take humans to Mars in the 2030s, by almost two years, following a design review.
The EM-2 mission is now scheduled to take place in April 2023, rather than the previous date of August 2021.
In a press release, Nasa said that the Orion capsule has been the subject of a "technical and programmatic review", that has resulted in some design changes being made to the spacecraft.
Bill Gerstenmaier, Nasa's associate administrator for human exploration, told a press conference that engineering teams have taken steps to reduce the capsule's weight, by reducing the number of panels and changing the structure of the craft.
In pictures: Nasa mission to Pluto

Show all 5
Despite the delay, Nasa were keen to point out the importance of the project.
Administrator Charles Bolden said: "Orion is a key piece of the flexible architecture that will enable humanity to set foot on the Red Planet, and we are committed to building the spacecraft and other elements necessary to make this a reality."
The agency also pointed out the the development of the mission marks the most progress the agency has ever made with a spacecraft designed to take humans into deep space, beyond the moon.
Although the manned mission will take place later than expected, the unmanned test is still planned for September 2018.
As reported by the Verge, the new date also fits in better with the project's budget, which is $6.77 billion (£4.36 billion) from October this year to April 2023.
Lamar Smith, the chairman of the US Congress House Science Committee, criticised the Obama administration for not providing more funding to Nasa, which could have potentially prevented the delay.
He said: "While this administration has consistently cut funding for these programs and delayed their development, Congress has consistently restored funding as part of our commitment to maintaining American leadership in space."
"We must chart a compelling course for our nation's space program so that we can continue to inspire future generations of scientists, engineers and explorers."
Currently, Nasa's goal is send humans to Mars at some point in the 2030s - after they send humans to an asteroid, which they aim to do by 2025.
Join our new commenting forum
Join thought-provoking conversations, follow other Independent readers and see their replies