Nasa suspends InSight Mars mission after sensitive instrument springs a leak
Technicians had failed to fix the leak by 20 December, and Nasa decided there wasn't time to solve the problem before the scheduled March 2016 launch date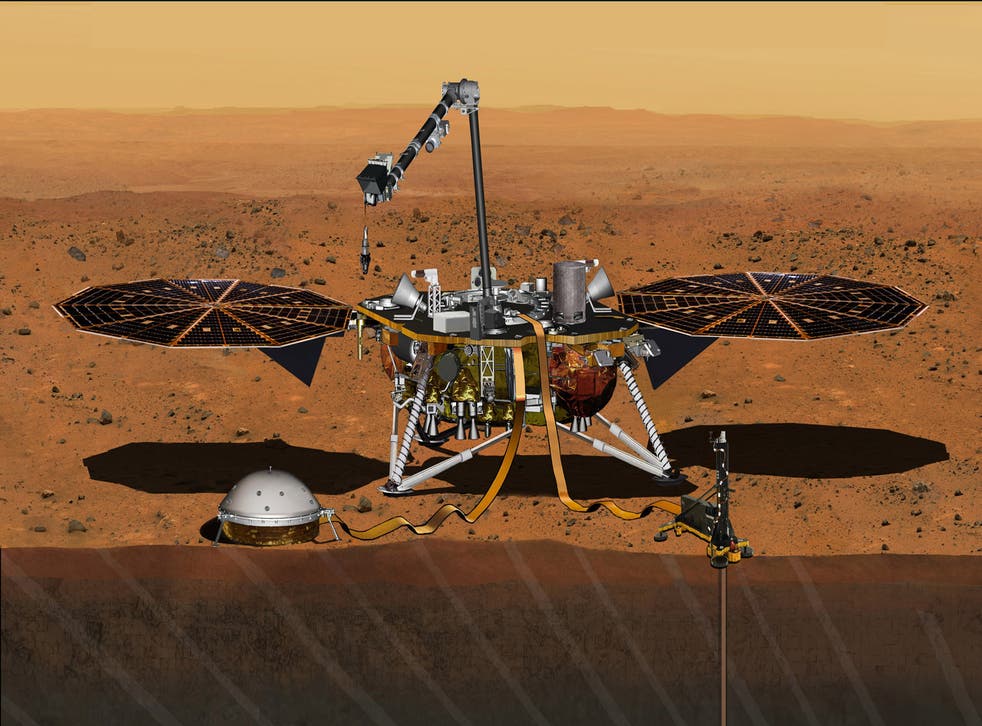 Nasa has decided to suspend a mission to Mars scheduled for March 2016, due to the lander springing a leak.
The InSight Mission, which would have seen a rover analysing seismic activity and the interior structure of the red planet, was called off by Nasa bosses after technical staff failed to repair a leak in one of the rover's prime instruments.
John Grunsfeld, the associate administrator for Nasa's Science Mission Directorate in Washington, said: "We push the boundaries of space technology with our missions to enable science, but space exploration is unforgiving, and the bottom line is that we're not ready to launch in the 2016 window."
"A decision on a path forward will be made in the coming months, but one thing is clear: NASA remains fully committed to the scientific discovery and exploration of Mars."
The affected instrument, which measures seismic activity, needs to maintain a vacuum seal around its three main sensors in order to survive Mars's harsh atomosphere.
The seal was fixed, but in a test on 21 December it opened up again, and Nasa decided there was not enough time to attempt fixing it before launch.
Marc Pircher, director of the French space centre where the instrument was made, said it was the first time such a sensitive seismometer had been built.
He said further investigation and tests would take place to ensure the instrument is fit for launch when it rolls around.
"The JPL and CNES teams, and their partners, have made a heroic effort to prepare the InSight instrument, but have run out of time given the celestial mechanics of a launch to Mars," said JPL Director Charles Elachi.
"It is more important to do it right than take an unacceptable risk."
In the meantime, Nasa's Curiosity rover will continue to roam around the Martian surface, waiting for the InSight to arrive.
Join our new commenting forum
Join thought-provoking conversations, follow other Independent readers and see their replies