Nasa Mars announcement live: Watch live stream of press conference where 'major finding' on Mars will be unveiled
The conference begins at 4.30pm UK time, or 11.30am in Nasa's local Eastern Daylight Time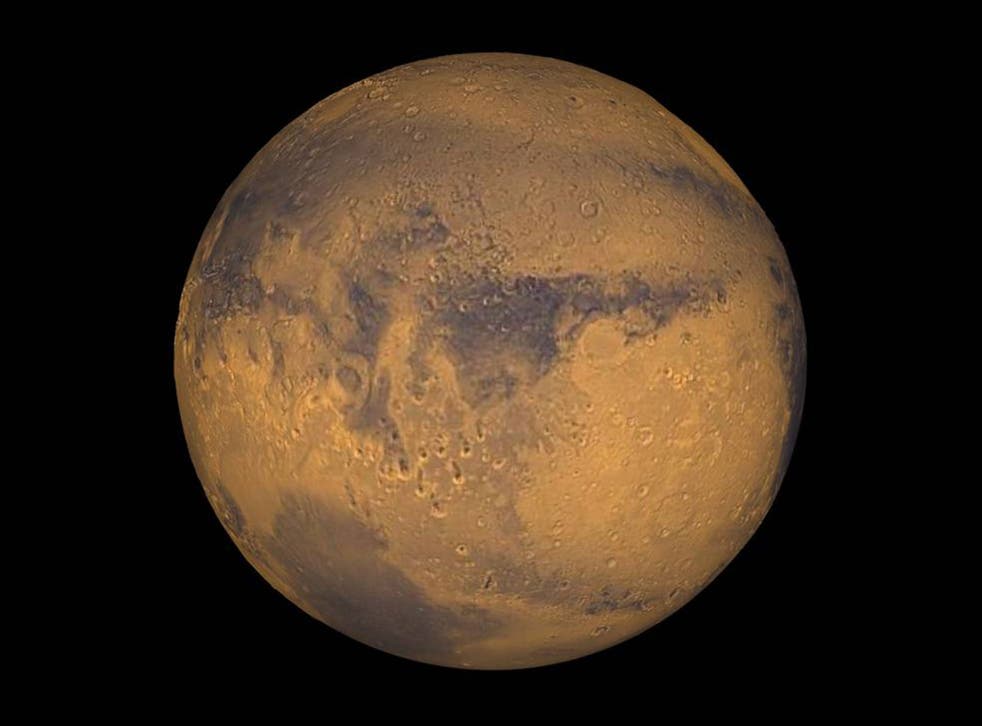 Nasa is set to make its biggest announcement yet with regards to the Red Planet. The space agency has teased the press conference with only a note saying that a Mars mystery has been solved.
"NASA will detail a major science finding from the agency's ongoing exploration of Mars," it said in a statement. Many expect the event will bring an announcement that the space agency has found water on Mars — a discovery that could lead to a whole range of new findings.
The mystery has encouraged some to make some farfetched predictions with odds of alien life currently on Mars at 33/1; and that Mars is not a planet anymore at 250/1.
Whatever the announcement, you can watch it all here in the live stream below. It begins at 4.30pm UK time, or 11.30am in Nasa's local Eastern Daylight Time.
Join our new commenting forum
Join thought-provoking conversations, follow other Independent readers and see their replies