Highly contagious virus killing dogs was flatlining before Covid – but could that soon change?
A rise in the number of puppies that are unvaccinated because of lockdown has increased the risk of a significant outbreak, experts warn. By Samuel Lovett
Sunday 25 April 2021 19:30 Comments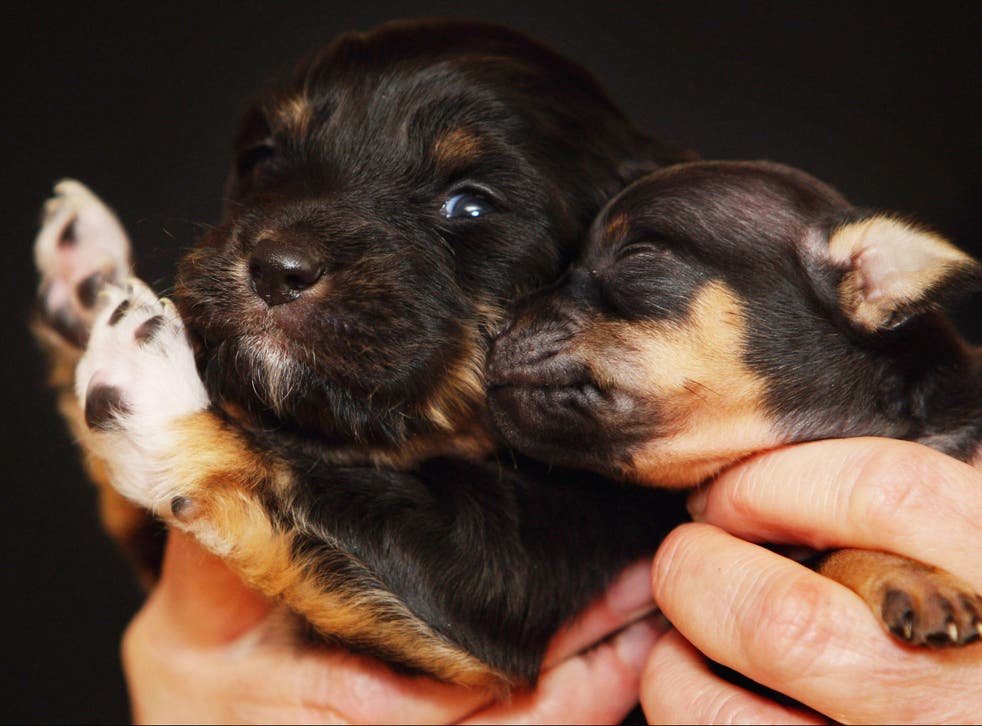 Cathy Ball's puppy, a labrador retriever called Paisley, was only 10 weeks old when it became apparent that something wasn't right. Lethargy, vomiting and little interest in her food – the early signs of parvovirus, a highly infectious and often fatal disease in young dogs, were there to see.
A vet herself, Cathy brought Paisley into her clinic in Sandbach, Cheshire, and got her tested for the virus. When the result later came back positive, Paisley was just two days away from a second vaccine jab that would have further boosted her protection against the pathogen.
A five-day-long battle for survival soon followed. Despite the baseline immunity she had already acquired, Paisley desperately needed intensive care treatment, and was given a feeding tube and anti-nausea medication to stop her being sick. 
For Cathy, it was an agonising wait. She knew that most puppies infected with parvovirus don't survive. The fatality rate can range anywhere between 68 and 92 per cent. "I've seen so many dogs die from this, so I had to be realistic about her prospects," says Cathy.
It eventually proved to be a happy ending for Cathy and Paisley, who pulled through after the closest of encounters with death. "It was a week before I got her back and that was the longest week of my life," says Cathy.
Other owners haven't been so lucky. The virus still kills dogs on a monthly basis in the UK, and infects even more, but cases appeared to have flatlined in the years before Covid-19. Now, fears are rising that parvovirus could surge nationally after a boom in puppy sales during lockdown.
Registrations of new puppies jumped by 26 per cent between April and June of last year, with many first-time owners turning to illegal breeders and "puppy mills", where guidance and support for crucial vaccinations is absent. Dogs sold within this black market are also more likely to suffer from poor health and be vulnerable to disease. 
Lockdown, too, has made it harder for owners to get their dogs vaccinated against parvovirus, especially those buying puppies through unofficial avenues. According to research shared by My Family Vets, the UK's largest group of veterinary practices, some 45 per cent of registered pet owners haven't received their initial vaccination course or subsequent boosters.
"Due to the lockdown puppy boom and the whole Covid situation, ensuring preventative health care has been correctly followed for all pets has been a real challenge," says Edward Davies, chairman of the UK clinical board at My Family Vets. "The potential resurgence of parvo has been quite a worry during this time."
Separate research from Vets Now, which runs more than 60 emergency clinics nationwide, shows a 129 per cent increase in suspected parvovirus cases across its network in the first three months of 2021, compared with the same period in 2020 – up from 24 to 55 infections.
"Unfortunately we are seeing dogs presenting with sickness and diarrhoea symptoms on a daily basis at the moment, which is not the normal pattern," says Lara Wilson, a lead veterinary surgeon at the Vets Now pet emergency hospital in Glasgow, one of the largest of its kind in Europe.
She added that the Covid-19 pandemic has "resulted in a huge increase in dogs testing positive for canine parvovirus".
However, others aren't so sure. According to the Small Animal Veterinary Surveillance Network (Savsnet), a team at Liverpool University dedicated to detecting disease outbreaks in animals, there have been no recent indications that parvovirus is surging.
Savsnet collects its data from a large network of veterinary practices and diagnostic laboratories, which are used to confirm suspected parvovirus cases. "We assess millions and millions of records," says Alan Radford, a professor in veterinary health informatics at Liverpool University. "We can use them to try to understand what's going on at a population level."
After carrying out an analysis for The Independent, the Savsnet team found "no evidence that cases of parvovirus have gone up considerably on a national or large regional level".
However, Prof Radford says, "just because we're not seeing these patterns, that doesn't preclude the possibility of very localised outbreaks". 
He explains that Savsnet doesn't collect data compiled by a number of different sources, pointing to the example of charity-based vet clinics, such as People's Dispensary for Sick Animals, which accommodate dog owners who "can't afford to go to regular veterinary practices and are perhaps less likely to vaccinate".
This means that even if cases are rising within these communities and demographics, Savsnet will be "blind" to such trends. The same concept applies to the Vets Now research. As an out-of-hours service that cares for pets requiring emergency treatment, their data isn't incorporated into Savsnet's analysis.
And one of the main challenges with parvovirus is confirming a positive case in the first place. "It makes animals really sick, but the clinical signs are not 100 per cent diagnostic of parvo," says Prof Radford. "Vets can have suspicions, but they can't be sure. You have to do a test."
When their animal is struck down with vomiting or diarrhoea, most owners simply won't bother with an expensive diagnostics test, as the required treatment is unlikely to change depending on the outcome of the test. "The puppy will need fluid therapy, whether they've got parvovirus or not," says Prof Radford.
UK news in pictures

Show all 50
Such factors render it almost impossible to present a clear picture of the prevalence of parvovirus in Britain's dog population. Other pathogens also cannot be ruled out as responsible for some of the apparent spikes in parvovirus-like symptoms that have been reported by vets at one point or another over the past 12 months.
Last summer, Savsnet detected a rise in intestinal coronavirus among dogs (which was not linked in any way to Covid-19) that sparked increased cases of vomiting or diarrhoea on a nationwide population level.
Either way, experts have warned that owners need to be alert to the dangers that unvaccinated or vaccinated puppies are facing, especially with higher numbers of vulnerable dogs in the population and consequently greater opportunities for general transmission.
"Parvovirus is very, very infectious," says Dr Simon Clegg, a senior lecturer in animal health and disease at the University of Lincoln. "It's shed in huge numbers when an animal is infected and it's very environmentally stable," meaning it can survive outside – on a tree, a patch of grass, a blanket or a play toy – for months on end.
"If you do get one case, there are typically a couple of others that follow it," Dr Clegg adds. "I've personally not seen an increase, but there is the potential for it now.
"I think it is almost a case of just reminding people to vaccinate. The vaccine is excellent and offers great protection."
Register for free to continue reading
Registration is a free and easy way to support our truly independent journalism
By registering, you will also enjoy limited access to Premium articles, exclusive newsletters, commenting, and virtual events with our leading journalists
Already have an account? sign in
Join our new commenting forum
Join thought-provoking conversations, follow other Independent readers and see their replies