'Aggressive' firms peddling myth pesticides are needed to feed world condemned by UN
Authors blame corporations for 'systematic denial' and 'aggressive, unethical marketing tactics'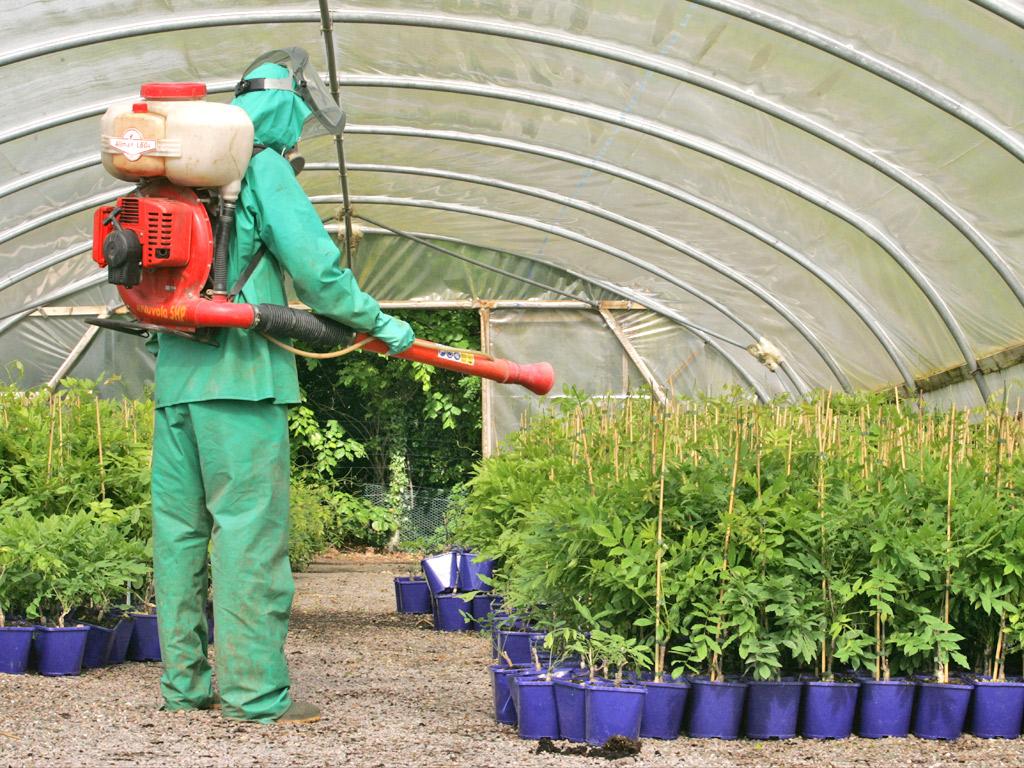 The idea that pesticides are necessary to feed the world's fast-growing population is "inaccurate and misleading", a UN report has warned.
The document, which is expected to be presented to the UN Human Rights Council this week, strongly denounced the "aggressive promotion" of pesticides by the industry as experts found the chemicals had "catastrophic impacts on the environment, human health and society as a whole".
The authors of the report said the impact of pesticides on human health, access to food and the environment have been exacerbated by corporations' "systematic denial", "aggressive, unethical marketing tactics" and by having "obstructed reforms and paralysed global pesticide restrictions globally".
Lobbyists have often defended pesticides as being necessary to increase yields as the world is facing threats of climate change impact.
But the report debunks this idea.
"The assertion promoted by the agrochemical industry that pesticides are necessary to achieve food security is not only inaccurate, but dangerously misleading. In principle, there is adequate food to feed the world; inequitable production and distribution systems present major blockages that prevent those in need from accessing it."
Nick Mole, policy officer at Pesticide Action Network UK, welcomed the findings, saying they counter the "myth" propagated by the industry.
"It backs up everything that we have been saying for the past 30 years. The industry is causing great harm to people and the environment all around the world and we need to reduce it.," he said.
"It has been a constant narrative put forward by the industry that we need pesticides to feed the world's population.
"We do not need pesticides to feed the world - it's propaganda by the industry and a myth without a doubt."
According to the report, pesticides are responsible for an estimated 200,000 acute poisoning deaths each year, 99 per cent of which occur in developing countries, where health, safety and environmental regulations are weaker and less strictly applied.
The report notes that while pesticides have "not succeeded in eliminating worldwide hunger", studies indicate that food can contain "a cocktail of pesticides".
While highest levels of pesticides are often found in legumes, leafy greens and fruits such as apples, strawberries and grapes, washing has no effect on modern pesticides.
Mr Mole described these findings as "terrifying".
"People who are making profit from these poisons are not held accountable for their actions," he said.
Pesticides have also caused an array of harms to the environment included polluting ecosystems, upsetting the balance between predators and prey species and decreasing the biodiversity of soils, which can contribute to decline in crop yields and pose a problem for food security, the study found.
World news in pictures
Show all 50
The report concludes that agroecology, which promotes agricultural practices that are adapted to local environments and stimulate beneficial biological interactions between different plants and species, is part of the way forward.
"Without or with minimal use of toxic chemicals, it is possible to produce healthier, nutrient-rich food, with higher yields in the longer term, without polluting and exhausting environmental resources," it states.
Last month, Pesticide Action Network UK published 10 points that it believed the UK should take forward to reduce its use of pesticides as it prepares itself to leave the European Union.
"The intensification of our agriculture has to change," said Mr Mole.
"It has also been shown that organic production can have yields comparable to non-organic productions.
"Leaving the EU is both a threat and an opportunity. A threat that we will continue to bend to the will of the pesticide industry but it is also a real opportunity and we suggest that the UK could become a leader in agro-ecological sustainable approaches in growing the food that we need."
Join our commenting forum
Join thought-provoking conversations, follow other Independent readers and see their replies