Revealed, at last: why women live longer than men
A mutation in the power producers of the body's cells is more harmful to males than females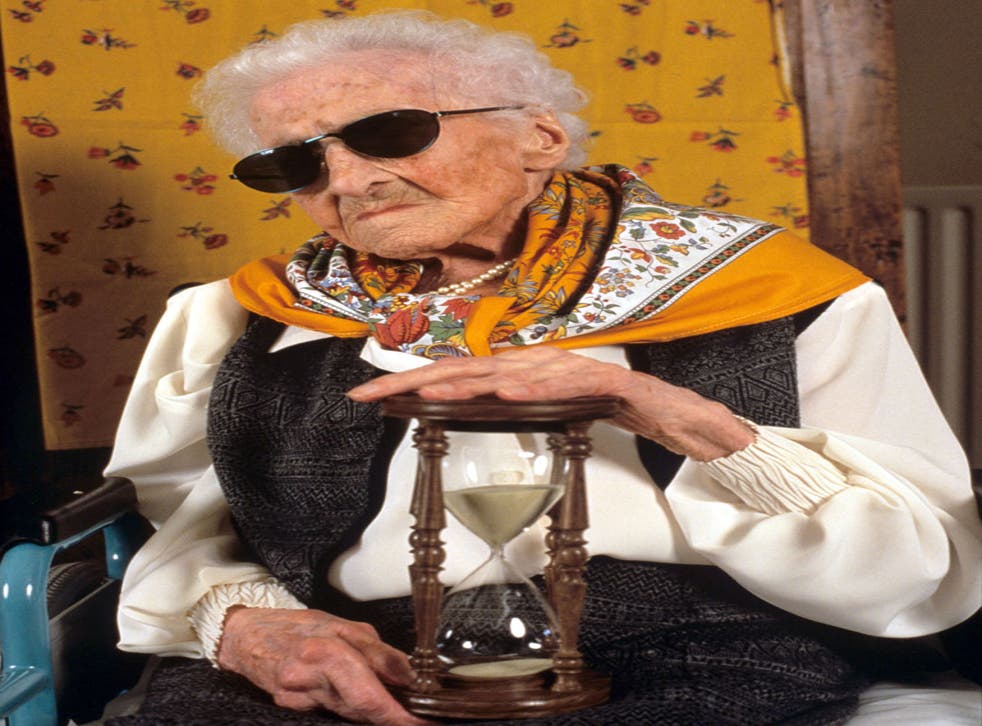 The answer to the biological puzzle of why women live longer than men may lie in the tiny "power packs" of the body's cells which harbour mutations that are more harmful to males than to females, scientists have discovered.
The microscopic mitochondria of the cell are responsible for converting food into energy and are unique in that they have their own DNA which is inherited solely from mothers.
This maternal inheritance of the mitochondria could explain why women tend to outlive men, because any mutations in mitochondrial DNA are more likely to be damaging to the health of males, scientists believe.
A study has found that mutations in the vital mitochondria tend to be weeded out if they are harmful to females but are retained if they are harmful to males. This is because the process of natural selection works only on the mothers because it is they who pass on the mitochondria to their children.
This means mutations that damage the long-term survival prospects of men can build up in their mitochondria, which could explain why they have a shorter average longevity than women, the researchers said.
"Maternal inheritance of mitochondria means that the quality-screening process of our mitochondrial genes only happens through females. So, if a mutation arises in the mitochondrial genes that is harmful to females, then natural selection will identify this and eliminate it," said Damian Dowling of Monash University in Melbourne.
"But if a mutation in the mitochondrial DNA arises that is harmful to males while at the same time having no harmful effects on females, it will slip through the gaze of natural selection unnoticed and be passed on to future generations," Dr Dowling said.
Women in all developed countries, and in many developing countries with good childbirth facilities, live longer than men on average, suggesting a biological explanation that has little to do with cultural differences.
The longevity of women is apparent when looking at the sex ratio of centenarians, where women outnumber men by about nine to one. The 10 oldest people in the world whose birth records were fully documented are women.
Some biologists have suggested that the gender differences in longevity might have something to do with the female menopause, which is thought to have evolved so that older women can help to bring up their grandchildren.
But this does not explain why females of other species that do not have a menopause also tend to live longer than males. The study, published in the journal Current Biology, was done on the mitochondria of fruit flies, where females tend to live longer than males.
Record holders: The age stakes
Jeanne Calment
Born: 21 February 1875
Died: 4 August 1997
Age: 122 years, 164 days
Nationality: French
The oldest person ever, Calment lived three years longer than her nearest rival, American Sarah Knauss. The list of the world's oldest people is dominated by women: the first male entry, American Christian Mortensen, lived to 115. Calment only gave up smoking at the age of 119, and met Vincent Van Gogh as a teenager.
Maria Capovilla
Born: 14 September 1889
Died: 27 August 2006
Age: 116 years, 347 days
Nationality: Ecuadorian
The oldest person ever to have lived in three different centuries, Capovilla never smoked or drank, though she always treated herself to ice cream or cake in the evening. Asked about changes in society over her lifetime, she disliked "the fact that presently it's acceptable for women to pursue men".
Besse Cooper
Born: 26 August 1896
Age: 115 years, 343 days
Nationality: American
The oldest living person, Cooper was born in Tennessee but moved to Georgia to become a teacher during the First World War. The secrets to her long life, she claims, are minding her own business and not eating "junk food". On her 115th birthday last year, her son said she spent 80 per cent of her time sleeping.
Join our new commenting forum
Join thought-provoking conversations, follow other Independent readers and see their replies