Samuel Johnson Prize 2015: History of autism is first popular science winner of non-fiction book award
'Neurotribes: The Legacy of Autism and How to Think Smarter About People Who Think Differently' by Steve Silberman chronicles the history and attitudes towards a developmental condition that affects millions of people
Steve Connor
Science Editor
Tuesday 03 November 2015 00:00 Comments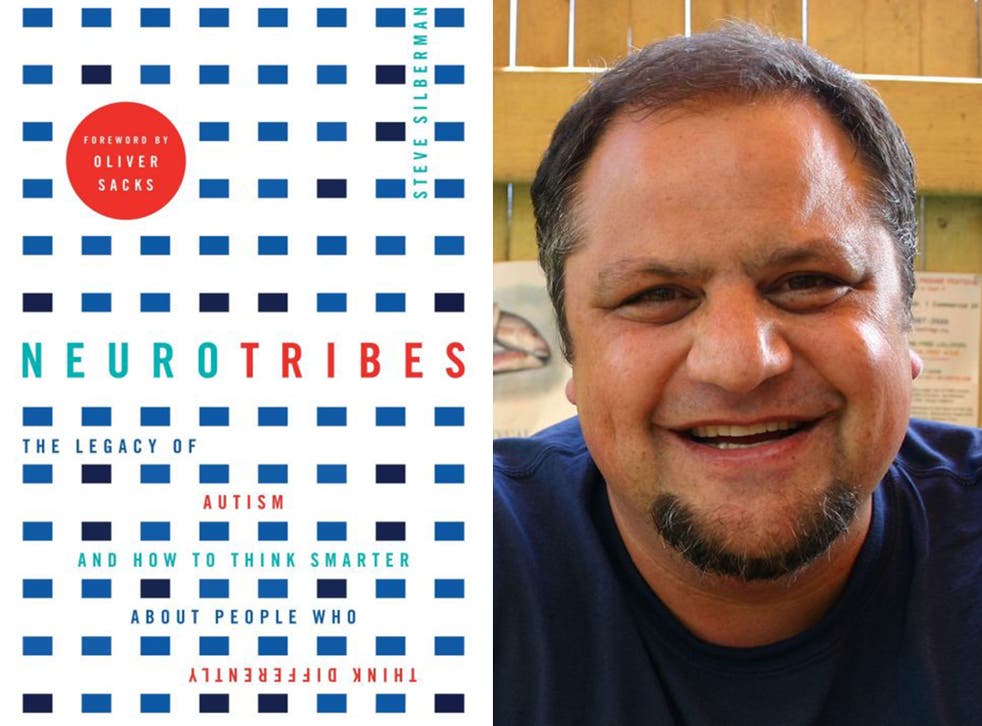 A book that documents the controversial history and science of autism has won this year's Samuel Johnson Prize for Non-Fiction, the first time in his 17-year history that the award has gone to a popular science book.
Neurotribes: The Legacy of Autism and How to Think Smarter About People Who Think Differently is written by Steve Silberman, a science journalist based in California who has chronicled the history and attitudes towards a childhood developmental condition that affects millions of people across the world.
The judges of the prize said that Silberman charts the journey of this complex disorder and attempts to answer the baffling question of why there has been an apparent explosion in the number of children and adults diagnosed with the condition over the past few decades.
"Silberman's ground-breaking archival research lays out the intellectual history of the condition we now call 'autism', tracing the evolution of the diagnosis from Nazi Vienna up until the present day, explaining how political and social context shaped scientific and medical perspectives," said Anne Applebaum, the chair of the judges.
"At the same time, Silberman's compassionate journalism explores the impact of popular culture on perceptions of autism, and the impact on the families of those who live with it. As a writer of popular science, the first ever to win the Samuel Johnson prize, Silberman also excels at using stories and anecdotes to explain complex medical issues to a wide audience," Ms Applebaum said.
Neurotribes attempts to explain why the incidence of autism has risen as a result of the adoption of wider diagnostic criteria rather than any new environmental influences. Silberman tells the story of the condition through those who experience it every day – patients, their families and friends.
"We admired Silberman's work because it is powered by a strongly argued set of beliefs; that we should stop drawing sharp links between what we assume to be 'normal' and 'abnormal', and that we should remember how much the differently-wired human brain has, can and will contribute to our world," Ms Applebaum said.
"He has injected a hopeful note into a conversation that's normally dominated by despair. Neurotribes is a tour de force of archival, journalistic and scientific research, both deeply researched and widely accessible. We are delighted to award it the 2015 Samuel Johnson Prize," she said.
Mr Silberman is an award-winning investigative journalist who has written for Wired, the New Yorker, Time and Nature. Neurotribes describes how autism was first identified as a medical condition by two researchers working independently – Hans Asperger in Vienna and Leo Kamer in the United States.
While Asperger's research was largely overlooked given that he had published his research in Nazi-occupied Vienna from a research institute that had been bombed during the war, Kamer's research came to the fore, incorrectly suggesting that it was an rare condition resulting from upbringing by emotionally-cold parents.
"By blaming parents for inadvertently causing their children's autism, Kanner made his syndrome a source of shame and stigma for families worldwide," Silberman writes.
The 1998 research by Andrew Wakefield, suggesting that autism can result from the MMR vaccine, is also emphatically demolished by Silberman as a poisonous red-herring that harmed the autism movement. "The most insidious effect," he writes, was "diverting it from its original mission of demanding services and accommodation in education into a rancorous debate about vaccines".
Toby Mundy, director of the Samuel Johnson Prize, said that the judges spent long hours arguing intensely about the strengths and weaknesses of each book on the prize's shortlist. "The shortlist was a tribute to the prize's international perspective and reach, and our winner, Neurotribes, confirms this: a genre-breaking book with a global sweep, by an American author, published by the London imprint of an Australian publishing company."
Register for free to continue reading
Registration is a free and easy way to support our truly independent journalism
By registering, you will also enjoy limited access to Premium articles, exclusive newsletters, commenting, and virtual events with our leading journalists
Already have an account? sign in
Register for free to continue reading
Registration is a free and easy way to support our truly independent journalism
By registering, you will also enjoy limited access to Premium articles, exclusive newsletters, commenting, and virtual events with our leading journalists
Already have an account? sign in
Join our new commenting forum
Join thought-provoking conversations, follow other Independent readers and see their replies