UK, US and Europe join forces on 'space weather' system that could warn Earth of deadly solar storms
Researchers will produce early warning system for 'imminent, damaging' activity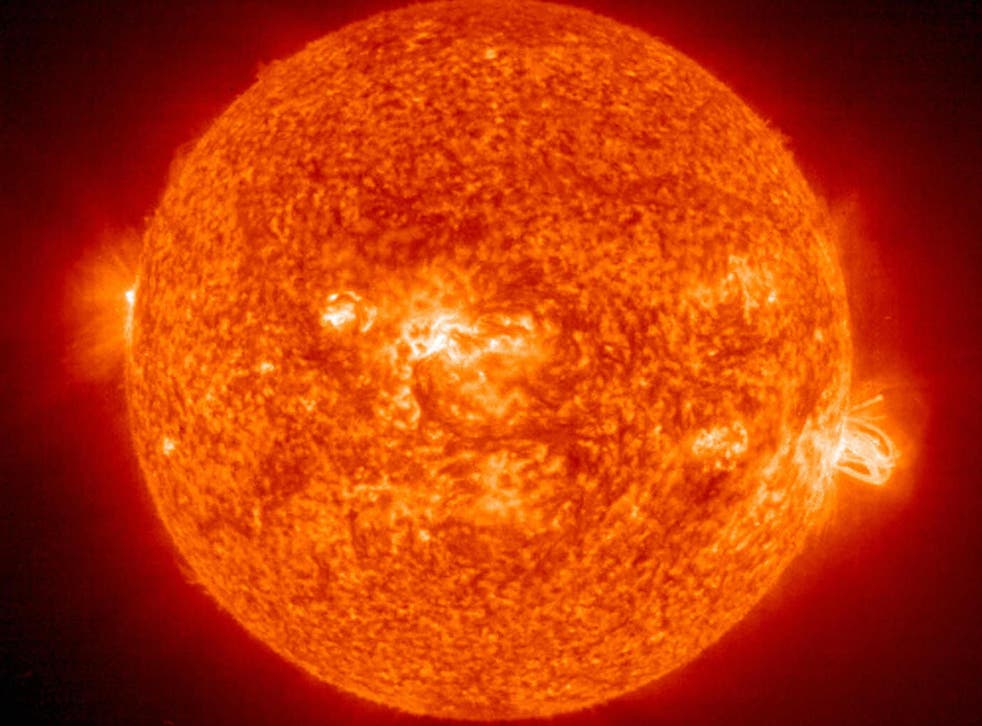 The UK, US and Europe will collaborate on a new space weather system to protect astronauts, satellites and the Earth from deadly solar storms.
Researchers are developing an instrument which will be sent into the depths of space to monitor solar wind, the magnetised plasma which is constantly emitted from the sun.
The instrument, a plasma analyser, will give early warnings of "imminent, damaging space weather", a spokesperson for the UK's Space Agency said.
"Space weather has the potential to cause severe disruption to critical satellite and ground-based infrastructure, so it's essential that we take steps to mitigate this threat through improving our ability to forecast extreme solar activity," said Graham Turnock, the agency's CEO.
Solar storms have caused some minor problems on Earth in recent years, by disturbing the planet's magnetic field.
Jeff Bezos' plan for future space colonies

Show all 11
In 2015 a geomagnetic event lightly disrupted communications technology and brought auroras – colourful, dancing lights – to skies over the US.
Recent solar storms have been benign but a powerful one could prove catastrophic.
As well as the constant stream of solar winds, the sun periodically releases billions of tons of magnetic material.
These solar events are known as coronal mass ejections and pose a bigger risk to humans.
Scientists fear that one such ejection could wreck the Earth's communications systems and pose a threat to life.
The Earth narrowly escaped a solar disturbance in July 2012, when an extreme storm cut through its orbit and collided with a spacecraft.
"If the eruption had occurred only one week earlier, Earth would have been in the line of fire," said Daniel Baker, a scientist at the University of Colorado.
"If it had hit, we would still be picking up the pieces," he said, in remarks published in 2014.
The danger posed by space weather is serious enough for it to be included in the government's National Risk Register of Civil Emergencies, due to its potential to cause disruption.
The last major space weather disturbance took place in 1859, when a geomagnetic storm struck the planet in what is now known as the Carrington Event.
If such a solar event were to occur today it could stop communications satellites from working, break GPS systems and stop planes from flying.
Mr Turnock said the new system would keep the UK "safe and secure from potential impacts of space weather".​
The European Space Agency (ESA) has allocated €8m (£7m)​ of funding to the UK's Space Agency for the project.
Researchers at UCL's Mullard Space Science Laboratory will develop the instrument and will collaborate with the ESA while developing the instrument.
Support free-thinking journalism and attend Independent events
The team will collaborate with researchers from NASA and the US' National Oceanic and Atmospheric Administration.
The UK will also launch a National Space Council later this year to co-ordinate the nation's space strategy.
Join our new commenting forum
Join thought-provoking conversations, follow other Independent readers and see their replies