St Jude's Day Storm: The bad news is the long-term forecast's no better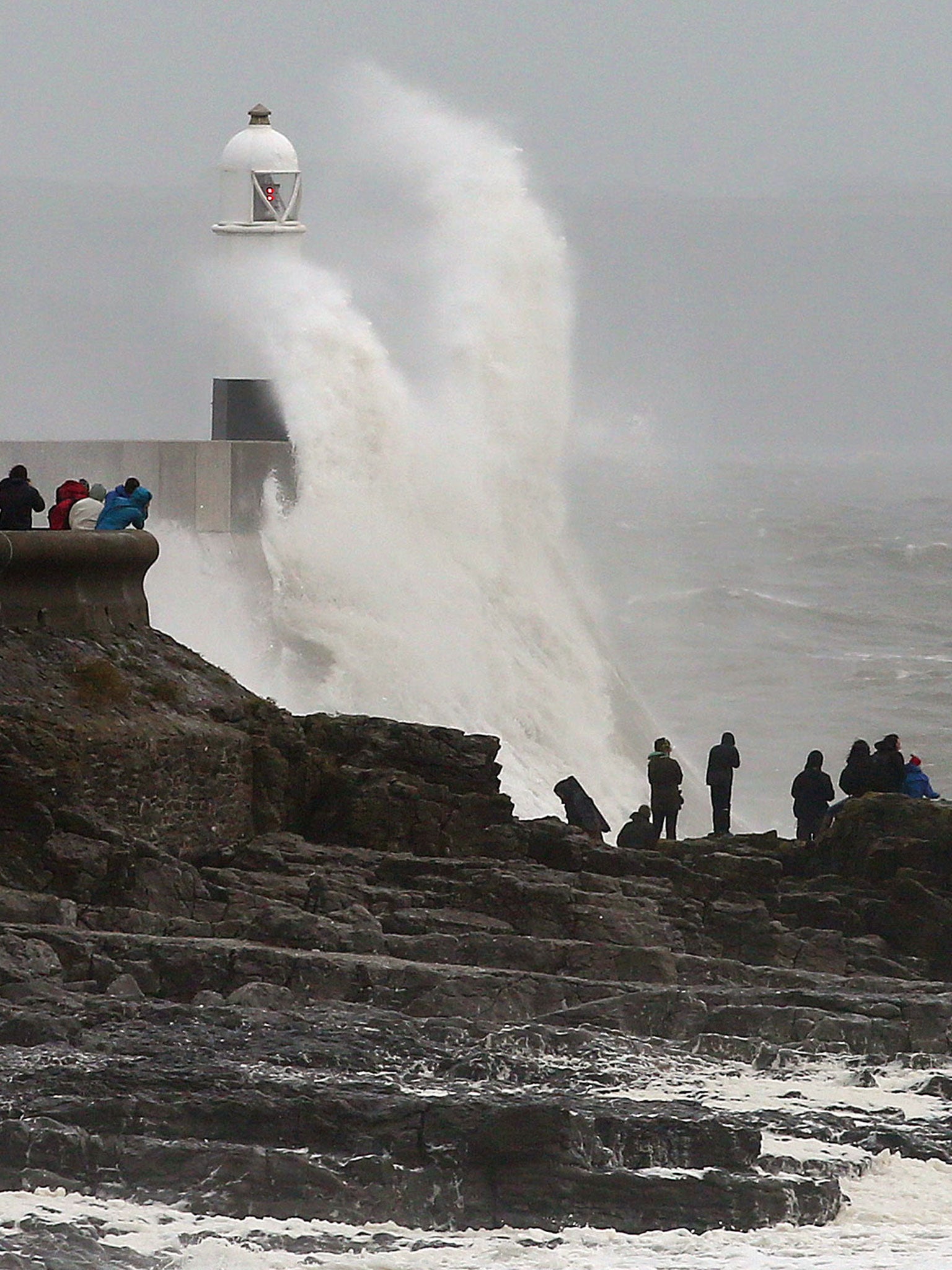 The weather forecast for Europe is for more stormy, wet weather in the north and west, increasing summer dryness in the south, prolonged heatwaves overall, and a general decrease in the number of intensely cold spells – at least until 2060.
A report by the Norwegian Meteorological Institute and the European national science academies has found that the outlook for Europe's weather over the coming decades is far from easy to predict, but that it is highly likely to be influenced by man-made changes to the climate resulting from greenhouse-gas emissions.
"Studies suggest higher precipitation intensity for Northern Europe and increased dry-spell length for Southern Europe. High intensity and extreme precipitation are expected to become more frequent within the next 70 years," the report says. "The increased frequency is estimated to be larger for more extreme events, but will vary considerably from region to region. The seasonality and structure of precipitation is expected to change."
Climate experts from around Europe believe that the increase in global temperatures is likely to exacerbate the risk of weather extremes, such as the catastrophic summer flooding in Britain six years ago, and the unprecedented heatwave in Eastern Europe and Russia in 2010.
The report states that winter rainfall has decreased over Southern Europe and the Middle East, while it has increased in Northern Europe due to the pole-ward shift of the North Atlantic storm track and a weakening of the Mediterranean storm track. Short and isolated periods of rain have merged into prolonged wet spells, it says.
"Climate-model simulations indicate an increase in windstorm risk over north-western Europe, leading to higher storm damage when there is no adaptation. Over Southern Europe, severe windstorms are projected to decline," it says. "Heatwaves are very likely to become more frequent, with increased duration and intensity, while the number of cold spells and frost days are likely to decrease. Fewer cold extremes are expected, but occasional intense cold spells will still occur, even in the second half of the 21st century."
The experts emphasised that predicting weather extremes is difficult because they are by their nature infrequent and irregular, making it difficult to assess clear, long-term patterns of change.
Join our commenting forum
Join thought-provoking conversations, follow other Independent readers and see their replies