First ever stem cell trials on babies in the womb set to begin in January
The pioneering trial could help lessen the painful symptoms of brittle bone disease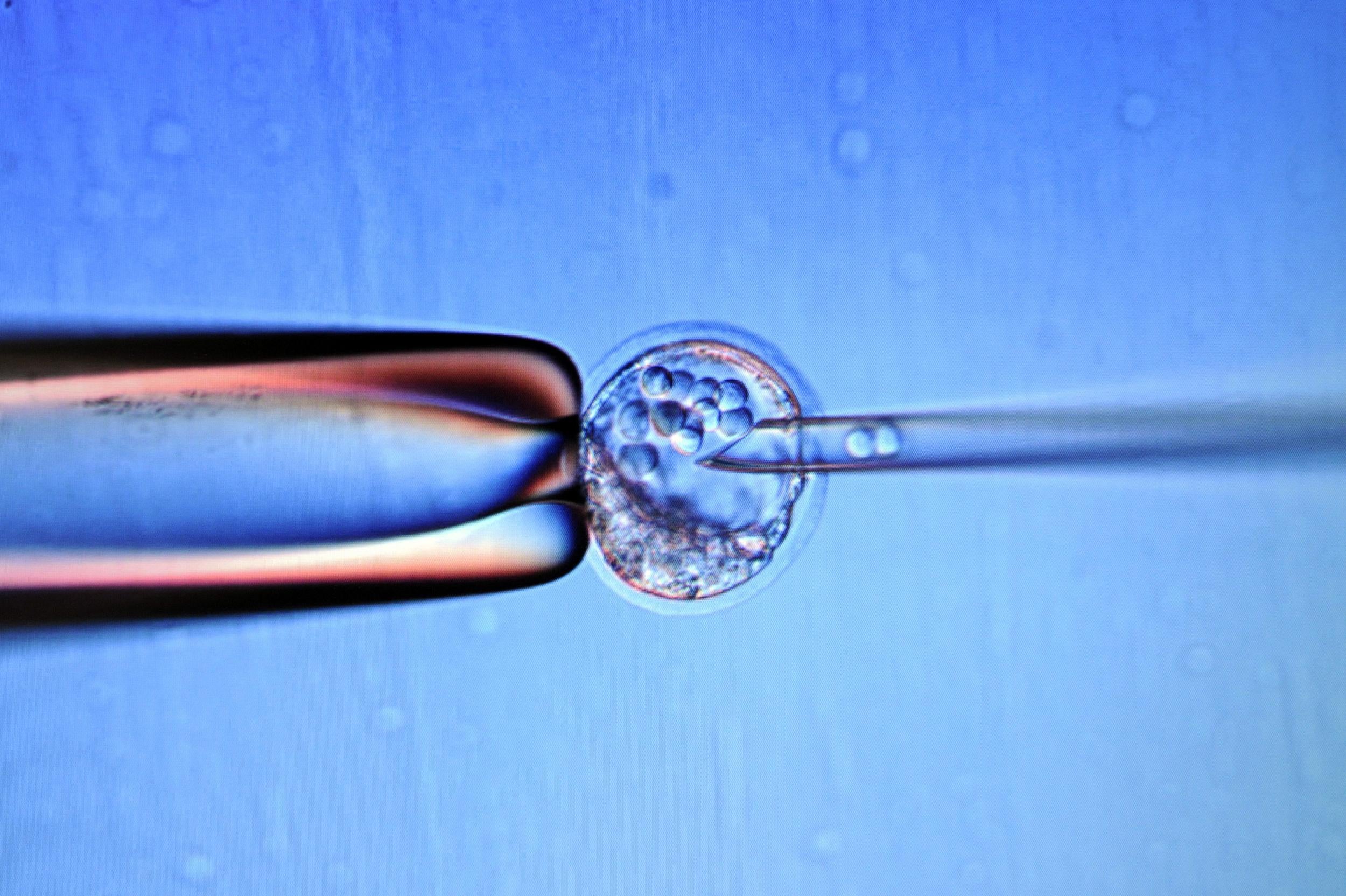 Babies in the womb who have brittle bone disease will soon have their illness treated with stem cell injections, in a series of pioneering clinical trials set to begin in the UK in January.
The trials will be the first time stem cells have ever been used to help babies in the womb, and could potentially see the effects of the painful brittle bone disease made much less debilitating.
The disease affects around one in every 25,000 births, and is caused by errors in the child's DNA.
These errors can mean that the collagen inside the body, which gives bones strength and structure, is either of poor quality or missing altogether.
Science news in pictures
Show all 20
Children born with the disease, which is officially called osteogenesis imperfecta, can be born with multiple broken bones. After birth, affected children often face growth problems and regular bone fractures, as well as hearing issues.
By injecting these children with stem cells, which can transform themselves to grow into different kinds of tissue, proper bone growth can be sparked and the negative effects of the disease can be lessened significantly.
As reported by the BBC, the trial will start in January, and will be led by doctors at the Karolinska Institute medical school in Sweden.
Famed children's hospital Great Ormond Street will lead the study in the UK, using stem cells from terminated pregancies to try to help unborn children improve their chances in life.
The disease won't be completely cured even if the experimental treatment is successful, but it will make the bones stronger and make affected children less susceptible to constant fractures.
In the trials, 15 babies will be treated with stem cells while in the womb, and again after they are born.
Another group of 15 will be treated after birth, and the health problems of each group will be compared with those of untreated children.
Join our commenting forum
Join thought-provoking conversations, follow other Independent readers and see their replies