Stephen Hawking attacks the Tories for moving towards privatising NHS and undermining trust in science
'The crisis in the NHS has been caused by political decisions,' the astrophysicist said in a passionate and dramatic intervention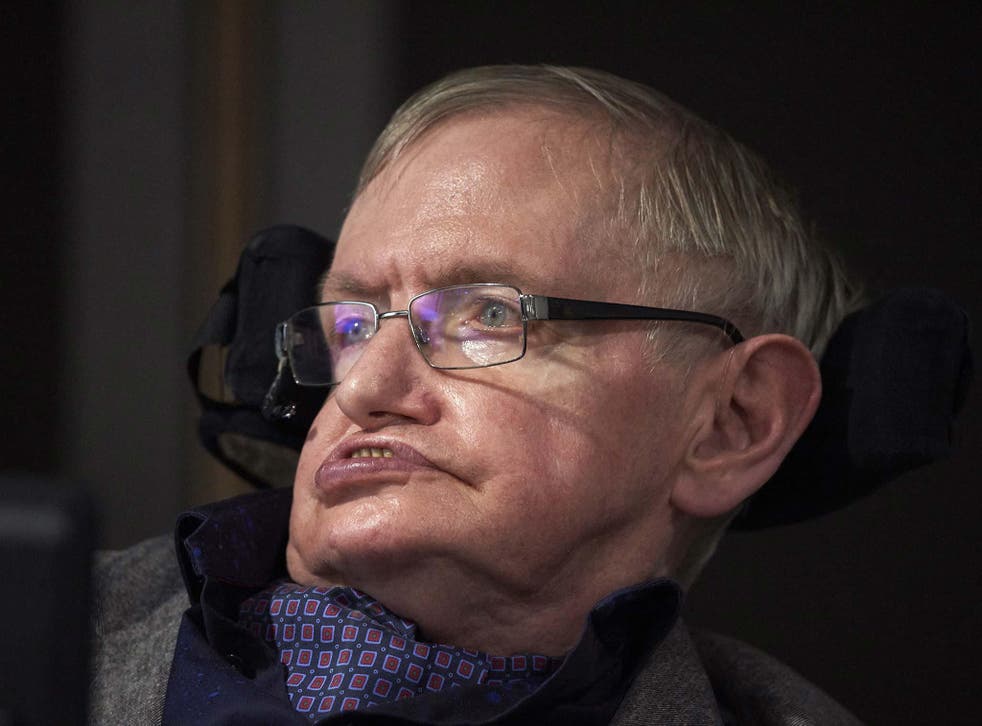 Stephen Hawking has attacked the Tories in a dramatic and passionate intervention.
The astrophysicist attacked the government for having slashed funding and pushed the NHS towards privatisation, telling The Guardian that the "crisis in the NHS has been caused by political decisions".
Professor Hawking said that the health service had suffered so many cuts that it was now unable to treat the people that it cares for, and that it was endangering lives.
He also said that the government were undermining science by not listening to expert recommendations that contradicted their policies.
"Speaking as a scientist, cherry picking evidence is unacceptable," he will say in a speech that will single out health secretary Jeremy Hunt. "When public figures abuse scientific argument, citing some studies but suppressing others, to justify policies that they want to implement for other reasons, it debases scientific culture.
Science news in pictures

Show all 20
"One consequence of this sort of behaviour is that it leads ordinary people not to trust science, at a time when scientific research and progress are more important than ever, given the challenges we face as a human race."
Mr Hawking will also say that the government has brought so many private companies into the health service that they are making way for it to become a US-style system that will only provide the best medicine to the richest people.
"We must prevent the establishment of a two-tier service, with the best medicine for the wealthy and an inferior service for the rest. International comparisons indicate that the most efficient way to provide good healthcare is for services to be publicly funded and publicly run," he will say.
"We see that the direction in the UK is towards a US-style insurance system, run by the private companies, and that is because the balance of power right now is with the private companies."
And he will warn that claims that the ageing population mean the NHS is doomed to failure are the opposite of the truth.
"When politicians and private healthcare industry lobbyists claim that we cannot afford the NHS, this is the exact inversion of the truth," he will say. "We cannot afford not to have the NHS"
Stephen Hawking warned before the election that he would oppose the Conservatives because he believed "five years of Conservative government would be a disaster for the NHS, the police and other public services".
Register for free to continue reading
Registration is a free and easy way to support our truly independent journalism
By registering, you will also enjoy limited access to Premium articles, exclusive newsletters, commenting, and virtual events with our leading journalists
Already have an account? sign in
Register for free to continue reading
Registration is a free and easy way to support our truly independent journalism
By registering, you will also enjoy limited access to Premium articles, exclusive newsletters, commenting, and virtual events with our leading journalists
Already have an account? sign in
Join our new commenting forum
Join thought-provoking conversations, follow other Independent readers and see their replies