The Independent's journalism is supported by our readers. When you purchase through links on our site, we may earn commission.
Theresa May urged by climate change scientists to pressure Donald Trump on global warming
The President-elect has described climate change as a hoax invented by the Chinese
Katie Forster
Monday 16 January 2017 08:32 Comments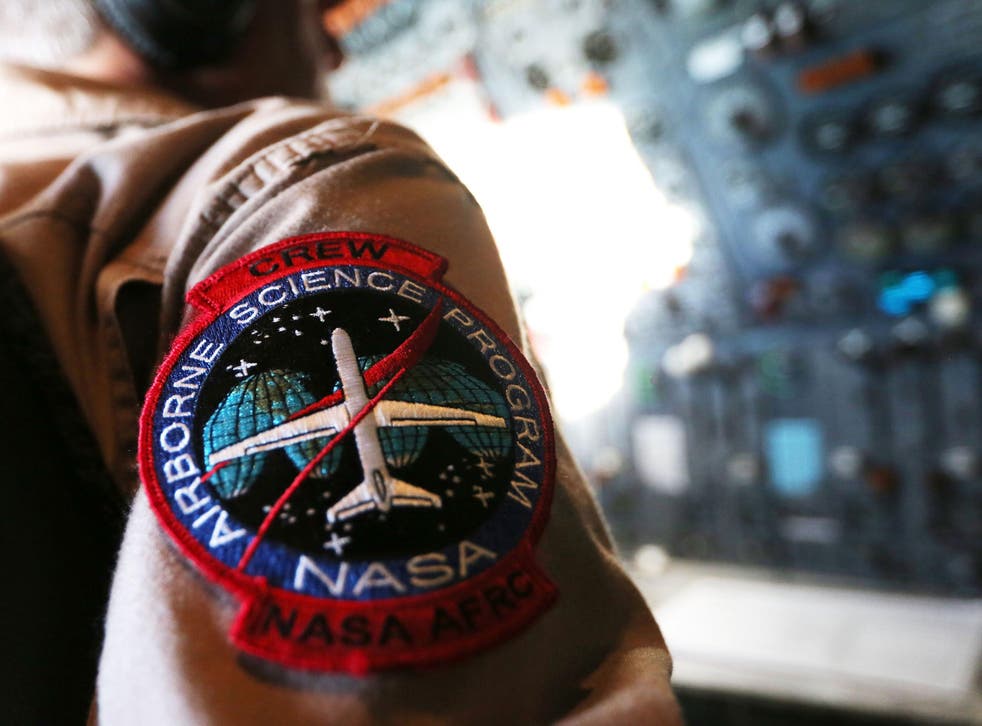 Leading scientists have urged Theresa May to put pressure on Donald Trump to acknowledge and act on climate change.
A letter signed by 100 of the world's leading climate researchers working in the UK was delivered to Downing Street on Friday.
It called on the Prime Minister to use the "special relationship" with the US to stop any "political attempts to prevent, hamper or interfere with vital research on climate change" when Mr Trump takes office.
The President-elect has described climate change as a hoax invented by China to undermine US manufacturing and pledged to withdraw from the world's first comprehensive treaty to tackle greenhouse gases, the Paris Agreement.
"The signs are pretty obvious that Trump does not support action on climate change, and that his team will act against it," said Corinne Le Quere, professor of climate change science and policy at the University of East Anglia.
Professor Le Quere told Radio 4's Today programme many of the people appointed to senior positions by Mr Trump had rejected the risks of climate change or had links with the fossil fuel industry.
"Some of the advisors in [Trump's] transition team have proposed to cut down climate research at Nasa, and they have requested names of scientists working on climate change at the US Department of Energy."
The academics warned Ms May damage inflicted by Mr Trump's administration on US-funded climate change research would have an impact around the world, including in the UK.
They said the President-elect could "diminish the provision of robust and rigorous evidence that is used by policy-makers and researchers around the world, including in the United Kingdom".
Professor Le Quere said it was important scientists did not lose access to cutting-edge research from Nasa, which uses satellite data to monitor the Earth and examine solar activity and rising sea levels.
"There are other regions – in Europe and the UK in particular, and in China – that do satellite observations, but the programme at Nasa is very extensive," she said.
"It's very important that politicians around the world stand up to Donald Trump, and press [him] and his administration to acknowledging the evidence on climate change, and for the US to support international action."
The UK has been at the forefront of climate research and policy for the last 30 years, said the letter, which told Ms May she should be prepared to "respond decisively" to the situation.
It said Britain could have a great opportunity to work alongside the US in strengthening the evidence base on climate change, supporting the development of new technologies and leading international co-operation on the issue.
10 photographs to show to anyone who doesn't believe in climate change

Show all 10
"Donald Trump is not as ideological has others have been on Climate change," said Professor Le Quere.
"He's quite a practical and pragmatic person, he is himself focussed on business and job opportunities, and there are lots of job opportunities that could result from moving to clean energy.
We think that there is potential to move him and move his administration towards understanding these opportunities."
Register for free to continue reading
Registration is a free and easy way to support our truly independent journalism
By registering, you will also enjoy limited access to Premium articles, exclusive newsletters, commenting, and virtual events with our leading journalists
Already have an account? sign in
Join our new commenting forum
Join thought-provoking conversations, follow other Independent readers and see their replies