TPP leaked: Wikileaks releases intellectual property chapter of controversial internet and medicine-regulating trade agreement
'The TPP would cost lives,' opponents warn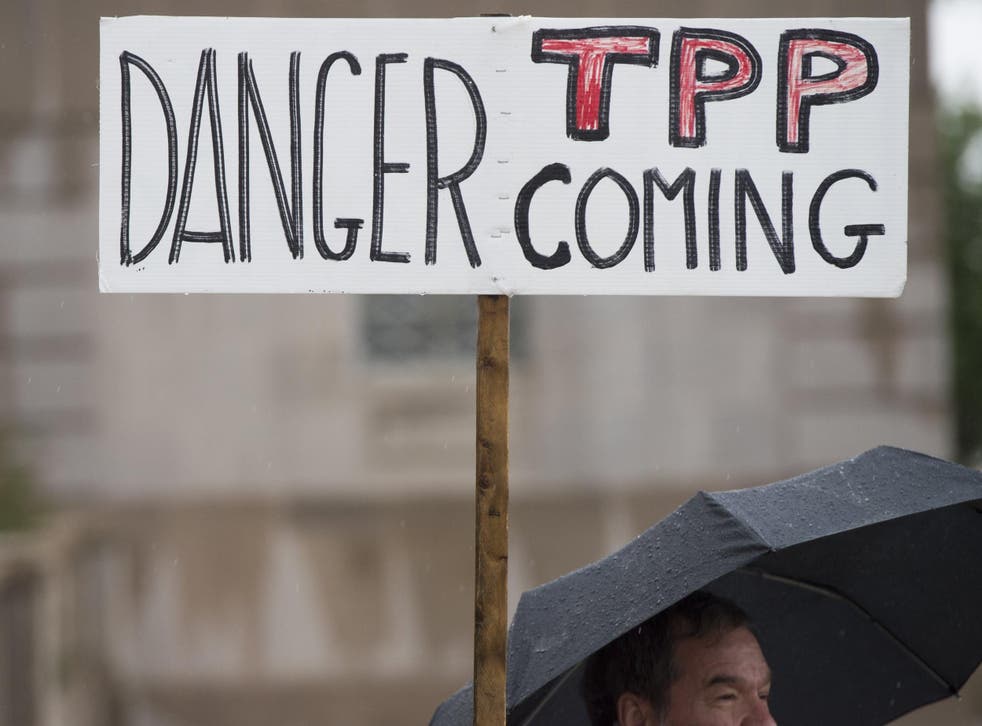 Wikileaks has released the Intellectual Property Rights chapter of the controversial Trans-Pacific Partnership (TPP) agreement, which they claim contains rules and regulations that would have "wide-ranging effects on internet services, medicines, publishers, civil liberties and biological patents."
The idea behind the TPP is free trade - amongst the member states, it aims to lower trade barriers, create a common standard for intellectual property, enforce labour and environmental law standards and promote economic growth.
The agreement has come under severe criticism and scrutiny, however, for the policy of total secrecy during the years-long negotiations.
Others have criticised the more stringent intellectual property laws it would introduce, which could extend copyright terms and mean harsher penalties for file-sharers.
A number of trade unions and economists, such as Joseph Stiglitz, have said the agreement "serves the interest of the wealthiest", and caters to the needs of corporations rather than the citizens of member nations.
Concerns have also been raised over the effect it could have on the cost of medicines - by extending the intellectual property rights of certain branded drugs, delays in the development of cheaper, 'generic' versions of these drugs could ensue, potentially leading to poorer people having to wait much longer than the wealthy to get access to the newest medicines.
The chapter on these intellectual property issues is what has been leaked by Wikileaks, and is one of the more controversial chapters in the whole agreement.
Peter Maybarduk, the program director at Public Citizen's Global Access to Medicines, said that if the TPP is ratified, "people in the Pacific-Rim countries would have to live by the rules of this leaked text."
"The new monopoly rights for big pharmaceutical firms would compromise access to medicines in TPP countries. The TPP would cost lives."
The document, dated 5 October, was apparently produced on the day it was announced that the 12 member states to the treaty had reached an agreement after five and a half years of negotiations.
The nations of Vietnam, Peru, Mexico, Malaysia, Japan, Canada, Australia, USA, Singapore, New Zealand, Chile and Brunei are all prospective member states to the free-trade agreement, between them representing over 40 per cent of the world economy.
Despite the leak, the final text of the TPP is reportedly being held until after the Canadian general election, on 19 October.
While, as Wikileaks says, there still needs to a be a final "legal scrub" of the document before it is finished, negotiations on the document between signatories have now ended.
Join our new commenting forum
Join thought-provoking conversations, follow other Independent readers and see their replies