The truth about women and sex : They start younger and have more partners – and those are not necessarily men
National sex survey shows how women have caught up with men in the sexual revolution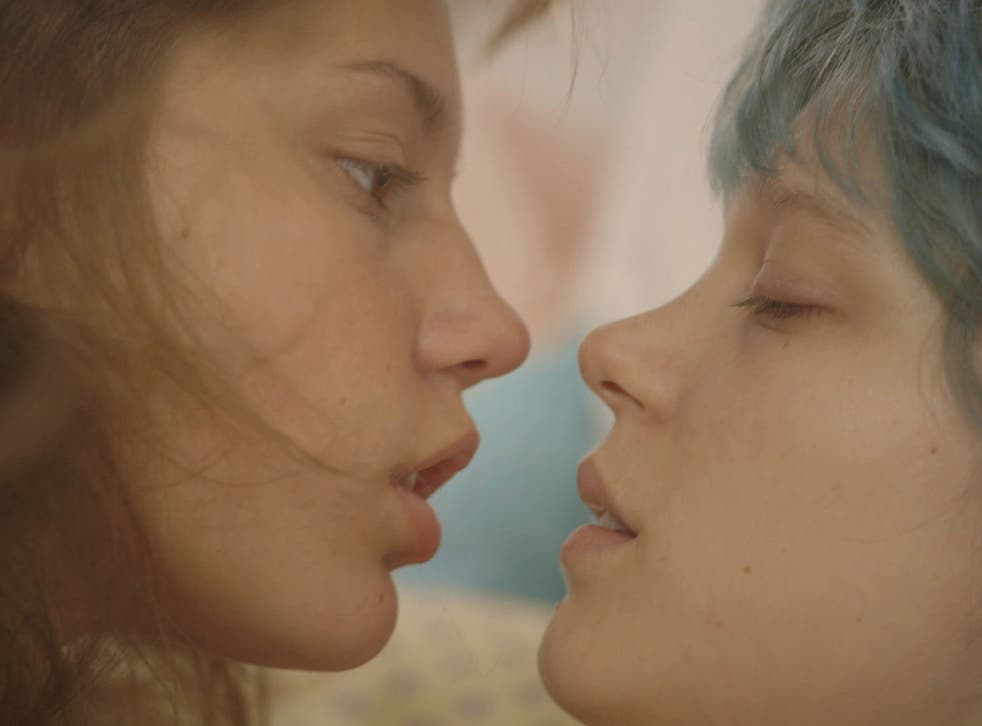 Women have caught up with men in the sexual revolution - and have even overtaken them in the case of same-sex relationships - but they are still the ones who pay the biggest price in terms of sexually transmitted infections and unplanned pregnancies, the national sex survey has found.
Four times as many women now report same-sex experiences with other women compared to 20 years ago. They are also starting to have sex earlier in the lives and are having more sexual partners over their lifetime than a generation ago, according to the National Survey of Sexual Attitudes and Lifestyles, published in The Lancet.
However, one in ten women say that they have been forced to have sex against their will, compared to one in 71 men, and women who have had just one or two sexual partners are up to three times more likely than men with less than two partners to be infected with chlamydia.
"We can see that the pace of change has been different for men and for women in the last decades. The gap previously seen between them has been closing," said Professor Kaye Wellings of the London School of Hygiene and Tropical Medicine, one of the survey's lead authors.
"For some aspects of sexual behaviour, for example numbers of partners, it has narrowed, for others, such as age at first sex, it has closed and yet in other respects, such as same-sex experience, women have overtaken men," Professor Wellings said.
"Whilst same-sex experiences have remained relatively constant among men, it has increased markedly among women. Although a minority of women have reported sex with another woman, that proportion increased from 4 per cent in 1990 to 16 per cent in 2010 and 2012," she said.
Asked whether this four-fold increase was real or an artefact of the survey, she added: "I think it's too big to be simply an artefact of reporting. We can see signs in the media that there have been changes in the representation of women. There have been celebrities who have apparently embraced same-sex experiences. We do see women kissing together and so on."
The four-fold increase in sexual activity between women - which does not necessarily include genital contact - is one of the most dramatic shifts in behaviour identified by the survey, which was carried out between 2010 and 2012 and involved detailed interviews with more than 15,000 adults aged between 16 and 74 about their sexual behaviour and attitudes.
"We do see a progressive decrease in the onset of sexual activity and at the same time we see an increase in the age of first cohabitation and of becoming a parent. Because those intervals have increased, the length of time the individuals are more at risk of adverse sexual health outcomes has increased," Professor Wellings said.
"Women are more likely to have had a sexually transmitted infection and are obviously more likely to have an unplanned pregnancy," she said.
It is the third such national sex survey. The first survey, published in 1990 by the Wellcome Trust medical charity after the then Prime Minister Margaret Thatcher had banned it, laid new ground in the scientific study of what goes on between consenting adults in British bedrooms.
Since that first study, there have been a number of emerging trends, notably a continuing decrease in the age at which both men and women start to have sex. There is also a slight decrease in the frequency of sex, which has fallen to less than five times a month on average for both men and women compared with just over six times a month a decade ago.
In the 16-to-24 age group, about 31 per cent of men and 29 per cent of women report having sex before the age of 16 years, which is not significantly different from previous surveys. However, the increase in the number of sexual partners seen during the 1990s has levelled off for both men and women, Professor Wellings said.
"At the start of the 21st Century the picture is more complex. Generally it's characterised by diversity. The trend towards increasing numbers of sexual partners has not continued for men [and] it has slowed for women," she said.
Although more people are having sex earlier, the attitude of both men and women to sex outside marriage has hardened since 1990, with disapproval ratings increasing from 45 per cent to 63 per cent for men and from 53 per cent to 70 per cent for women.
Professor Dame Anne Johnson of University College London said: "We tend to think that these days we live in an increasingly sexually liberated society, but the truth is far more complex."
Join our new commenting forum
Join thought-provoking conversations, follow other Independent readers and see their replies