Sick seven-year-old boy died 'because parents prayed instead of calling 911'
Parents said son had been ill for weeks but had not sought medical help because they had 'issues' with doctors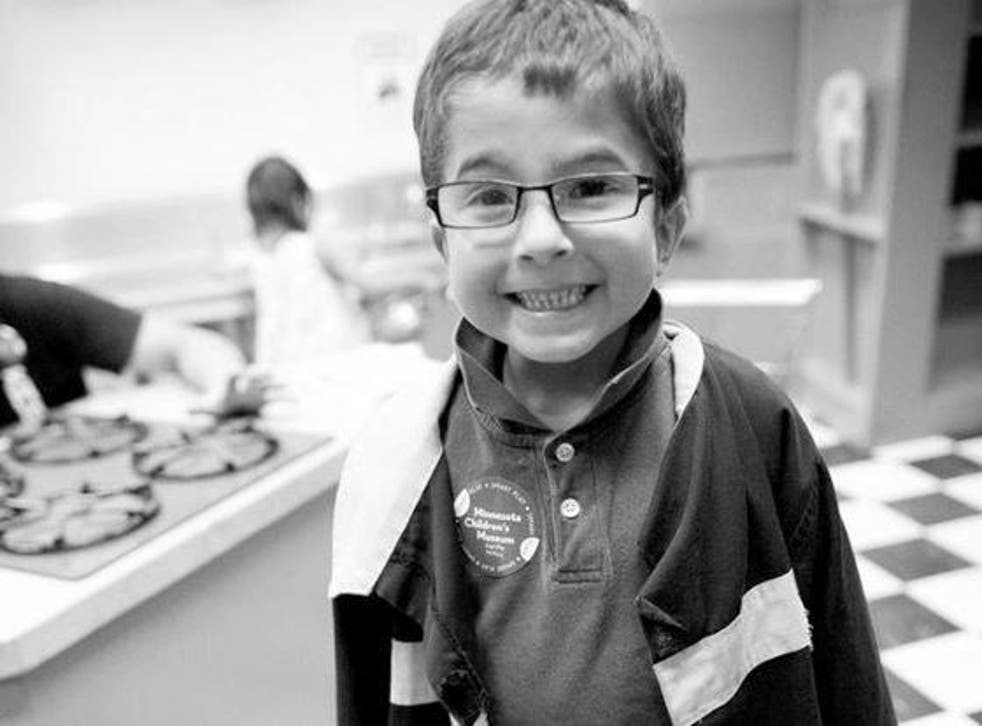 A sick seven-year-old boy died after his parents allegedly prayed for him instead of taking him to doctors.
Seth Johnson, who was coming down with pancreatitis and acute sepsis, was also allegedly left home alone with his 16-year-old brother during the weekend of his death while his parents left town for a wedding.
The boy's parents, Timothy and Sarah Johnson, from Plymouth, Minnesota, have been charged with neglect and are due to appear in court this month.
"We cannot comprehend how a parent would leave a very sick seven-year-old to the care of a 16-year-old so they can go away for a weekend," said Hennepin County Attorney Mike Freeman.
"Nor can we comprehend how the parents refused to come home Sunday morning to care for their sick child when they were notified of his serious condition.
"Nor can we comprehend why the parents did not call an ambulance Sunday night to immediately obtain medical help when they finally got home.
"The Johnsons, of course, are presumed innocent. But we are going to use all of our resources to prove them guilty."
A five-page court summons explains how the couple fostered "bright" child Seth at three years old, adopted him at age four, and home-schooled him.
It claims that in the weeks leading up to his death, the couple said Seth's behaviour changed.
He stopped sleeping, occasionally shook, developed blisters on his legs, lesions on his heels, took up to two hours to eat meals, and sometimes threw himself down the stairs.
But they apparently never sought medical help because they had "issues with going to doctors" and instead diagnosed him themselves with post-traumatic stress disorder and a traumatic brain injury.
Police claim they said he was previously diagnosed with foetal alcohol syndrome and reactive attachment disorder, but the clinic they referenced had no record of ever treating Seth.
His wounds were instead allegedly treated with antibiotic ointment Neosporin and "medical honey".
The summons claims Mr Johnson and wife Sarah left for a wedding in the days leading up to his death, but that on Sunday, 29 March, their son telephoned saying he was not talking or eating and was "lethargic and limp".
When the couple returned that evening, the Johnsons "prayed for his health", and after bathing him, put him to sleep.
Mr Johnson reportedly attempted CPR after finding him unconscious and covered in vomit, while Ms Johnson dialled 911.
The case follows a Canadian Christian couple allegedly praying for two hours as their diabetic son lay dying and a father being jailed for refusing to seek medical treatment because of religious beliefs.
"The parents admitted to police that his behaviour had changed, that he wasn't sleeping, was throwing himself down stairs and was taking hours to eat," added Mr Freeman.
World news in pictures

Show all 50
"Yet, they refused to do what most parents would have done and take him to a doctor."
Join our new commenting forum
Join thought-provoking conversations, follow other Independent readers and see their replies