The world this week: The beginning of Valentine's Day to the end of Charlie Brown
Libby Stanford trawls the archive for the key events and notable deaths from this week in history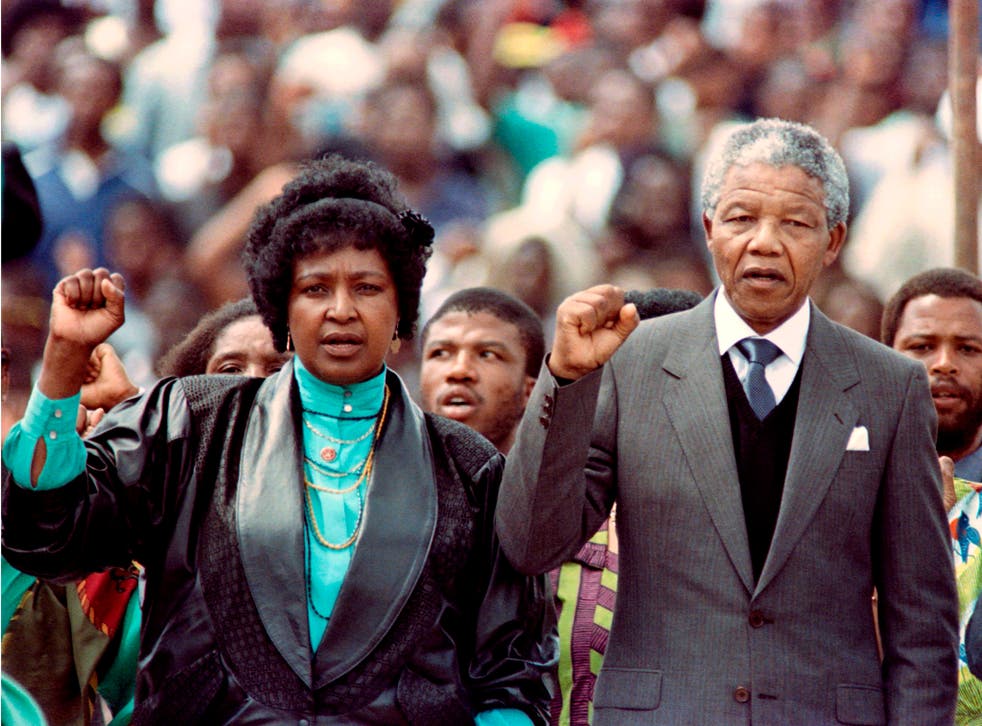 11 February
A 14-year-old French peasant named Marie-Bernarde Soubirous claimed to see a vision of a lady – assumed to be the Virgin Mary – in Lourdes, France, in 1858. Millions of people still travel to the town to see Saint Bernadette's grotto and drink the healing waters.
In 1938, the world's first science-fiction TV programme, R.U.R. was broadcast by the BBC. The Czech play was written by Karel Capek.
The Conservative Party elected Margaret Thatcher as its first female leader in 1975. She later became prime minister in 1979.
After 27 years in prison Nelson Mandela was released in 1990.
Deaths: Rene Descartes, 1650, French philosopher and mathematician; Sylvia Plath, 1963, American poet; James Bryant Conant, 1978, American chemist, academic, diplomat, and ambassador; Alexander McQueen, 2010, English fashion designer; Whitney Houston, 2012, American singer, actor, producer and model.
12 February
In 1909, the NAACP (National Association for the Advancement of Coloured People) was founded. It is one of the oldest civil rights organisations in the United States.
Hsian-T'ung, the last emperor of China, abdicated the throne at the age of six in 1912. His abdication ended 267 years of Manchu rule and 2,000 years of imperial rule in China.
George Gershwin's "Rhapsody in Blue" premiered in 1924.
Edvard Munch's painting The Scream was stolen in 1994. It was recovered several months later.
In 1999, the US Senate voted to acquit then-president Bill Clinton on two articles of impeachment. The Senate voted on whether to impeach Clinton after he had an affair with a 21-year-old intern, Monica Lewinsky.
Deaths: Ethan Allen, 1789, American military leader; Immanuel Kant, 1804, German philosopher; Jean Renoir, 1979, French director; Screamin' Jay Hawkins, 2000, American singer-songwriter, producer and actor.
The best of The Independent's photography

Show all 48
13 February
In 1689, William of Orange and Mary II became joint sovereigns of Britain. The monarchs had to accept the new bill of rights proposed by parliament, which severely limited their power.
In a major Allied attack, Dresden, Germany, was bombed in 1945. The attack nearly levelled the city and was considered one of the most controversial because Dresden was neither a war production city nor a major industrial centre.
In Baghdad, two "smart bombs" killed at least 408 people in 1991. The bombing of the Amiriyah shelter was one of the worst during Operation Desert Storm.
The world saw the last of Charles Schulz's Snoopy and Charlie Brown drawings in 2000. The day after the comic strip's creator died, newspapers around the world ran his final instalment.
"Lucy" the diamond star (so-called because it comprises mostly crystallised carbon) was discovered in 2004. It was named after the Beatles song "Lucy in the Sky with Diamonds".
Deaths: Elizabeth Stuart, 1662, queen of Bohemia; Cotton Mather, 1728, American minister; Ruder Boskovic, 1787, Croatian physicist, astronomer and mathematician; Richard Wagner, 1883, German composer; Waylon Jennings, 2002, American singer-songwriter.
14 February
Around 278 AD, Valentine's Day got its origins when Valentine, a Roman priest was executed. Valentine defied Claudius II's ban on all marriages and engagements in Rome.
Alexander Graham Bell applied for a patent for his invention, the telephone, in 1876. He wasn't the only one to apply for the patent that day: Elisha Gray also did, but Bell won out.
Sir Alexander Fleming discovered penicillin in 1929.
The Knesset, Israel's parliament, convened for the first time in 1949.
Dolly the sheep was euthanised in 2003. The sheep was the first mammal to be cloned from an adult and had shown signs of premature ageing.
Deaths: Ragnvald Gudrodsson, 1229, Manx king; James Cook, 1779, English navy officer, explorer and cartographer; Julian Huxley, 1975, English biologist; PG Wodehouse, 1975, English author.
15 February
The first teddy bear went on sale in 1903. It was invented by Morris Michtom.
Canada's maple leaf flag made its first official appearance in 1965. The maple leaf has been an important symbol for Canadians since 1700.
In 1989, the Soviet Union pulled out of Afghanistan. The army was unable break the mujahideen insurgents' resistance.
Millions of people across the world protested against the Iraq War in 2003.
Deaths: Gotthold Ephraim Lessing, 1781, German author and philosopher; HH Asquith, 1928, prime minister; Nat King Cole, 1965, American singer and pianist; Richard Feynman, 1988, American physicist and Nobel laureate.
16 February
In 1923, British archaeologist Howard Carter opened the burial chamber of King Tut. The 3,000-year-old tomb was virtually intact when Carter's team found it.
Fidel Castro became Cuba's prime minister in 1959.
The Kyoto protocol, which mandated that 37 nations and the European Union cut their greenhouse gas emmissions, came into effect in 2005.
Deaths: Edgar Speyer, 1932, American and English financier and philanthropist; Josef Hofmann, 1957, Polish-American pianist and composer; MAG Osmani, 1984, Bangladeshi general; Walter Winterbottom, 2002, England football manager; Tony Sheridan, 2013, English singer-songwriter and guitarist.
17 February
Madame Butterfly premiered in 1904. The opera, written by Giacomo Puccini, premiered at the La Scala theatre in Milan, Italy.
The first "Armory Show" opened in New York in 1913. The show featured art from Pablo Picasso, Vincint van Gogh and Henry Matisse.
A judge convicted serial killer Jeffrey Dahmer to life in prison in 1992. He murdered 17 men and boys.
In 2008, Kosovo declared its independence from Serbia.
Deaths: Moliere, 1673, French playwright and actor; Heinrich Heine, 1856, German poet; Thelonious Monk, 1982, American pianist and composer; Jiddu Krishnamurti, 1986, Indian philosopher and author.
Join our new commenting forum
Join thought-provoking conversations, follow other Independent readers and see their replies