Thomas Heatherwick interview: The designer talks about the furore surrounding the garden bridge
From London 2012 to the Routemaster bus, Thomas Heatherwick is a designer whose ideas have dazzled the world. So how does he react to the storm of criticism that's greeted his vision for a garden bridge across the Thames?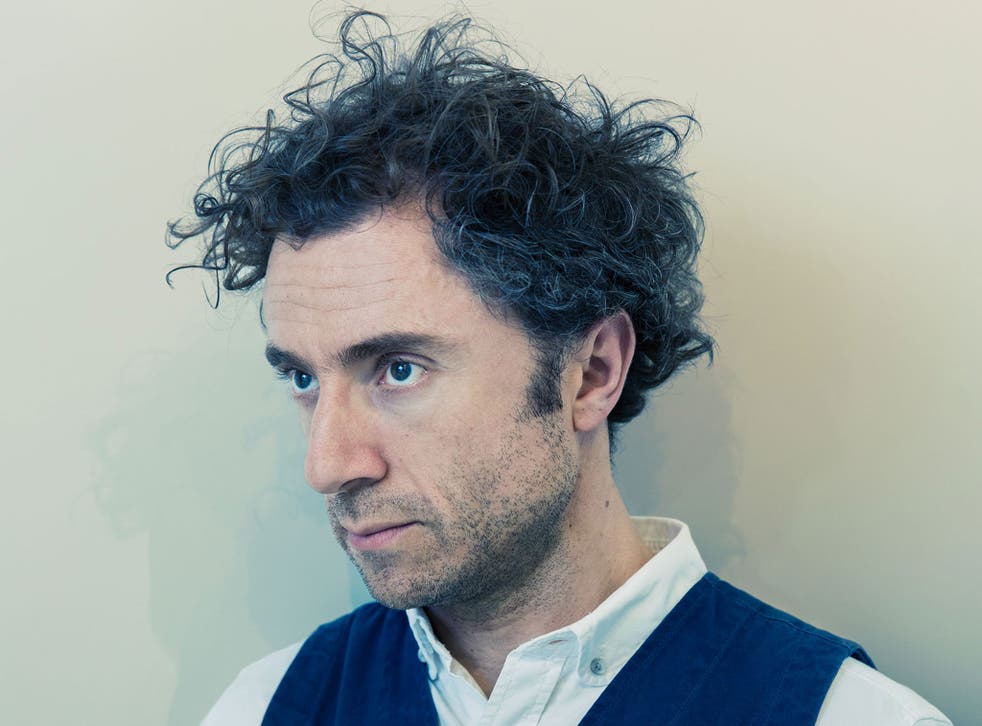 As a child, Thomas Heatherwick was a fan of the comic inventions of W Heath Robinson, whose best drawings – the Automatic Back Scratcher, the Self-Operating Napkin – featured ingenious contraptions held together by cogs, pulleys, steam kettles, candles and lengths of knotted string.
Heatherwick also developed a habit of wondering why things around him weren't better organised. "I wondered why ice creams were so small. So when they invented the Magnum, I thought, hang on, I had that idea. And I wondered why all the new buildings I saw seemed so unpleasant… There were lots of moments where I thought, why is that like that? Surely it could be better? All I feel we're doing in our projects is trying to make things better."
Three decades later, this youthful combination of ingenuity and civic improvement has borne fruit in many ways. Heatherwick has transformed the physical landscape of cities from Aberystwyth to Azerbaijan and from Stratford to Shanghai with his boldly fluid designs and engineering brainwaves. He's also torn up the rulebook that says architects and designers shouldn't involve themselves in the making of objects and buildings.
He and his team at Heatherwick Studio have designed, among a hundred other things, a bridge in Paddington Basin in west London that folds up into a circle when it's not being used. They constructed the UK Pavilion, at World Expo in Shanghai 2010, as a shimmering cuboid "seed cathedral" of 60,000 silvery tingling 22-foot hairs. They transformed Harvey Nichols in 1997 by creating a huge polyester-and-plywood serpentine object that crawled all over and through its picture windows and threatened to overwhelm Knightsbridge. They created the Olympic Cauldron in 2012, with its 204 flame-bearing copper elements that rose simultaneously in the darkness at the climax of the opening ceremony, to converge into a massive, incandescent flame that symbolised global unity and made grown men weep. They rejuvenated the old Routemaster bus, giving it a double staircase, huge glass frontage, wraparound views of London and a saucy diagonal slash at the rear, turning the wheezy old rustbucket into a glamorous woman in a bias-cut frock. More immediately, he and his team are responsible for throwing a new garden bridge across the Thames from Temple to the South Bank.
Thomas Heatherwick's designs

Show all 7
There's an elegant model of the garden bridge in a vitrine at Heatherwick Studio near King's Cross Station. To get in, you must negotiate a gate with prison bars, a bleak courtyard full of bicycles and a Dr Frankenstein front door. Once inside, though, the atmosphere is more Santa's workshop. The predominantly 20- and 30-something design team flit about or confer urgently at round tables groaning with cafetieres. Everything here shouts, "Brainstorm in progress!".
Around us are mementos of past triumphs: small-scale models of a park in the Abu Dhabi desert or a university "learning hub" in Singapore, prototypes of less serious experiments, like his "rotationally symmetrical" chair, in which you can sit at absurd angles. Heatherwick shows me a section of the copper-nickel skin for the bridge, and invites me to lean against a section of parapet, like a prototypical tourist. I do so. It stays up. It works!
In the flesh Heatherwick is a twinkly-eyed charmer of 45, facially a cross between Rufus Sewell and Damon Albarn, with a mass of tight curls and a very cool, sky-blue waistcoat. There's an air of the timeless artisan about him, like a cobbler or watchmaker from a Brothers Grimm folk-tale.
The garden bridge was first suggested 15 years ago by the actress Joanna Lumley. Since Lord Mervyn Davies launched the Garden Bridge Trust in 2013, the concept has evolved into something approaching reality. What had been Heatherwick's initial thoughts about it?
"About 18 years ago, there was an exhibition at the Royal Academy called Living Bridges," he says, "which involved a number of proposals for constructing a bridge with buildings on it, as London Bridge used to have. The proposals were for something a developer could make an income from, by selling apartments and shop space. But there was a sense of, 'Hang on, we don't want a wall built across our river'.
"When I heard of the garden bridge idea, it seemed so clear and powerful, the notion of using nature to scale down an enormous piece of potentially wind-swept exposed link. That's what struck me – not treating the bridge just as a link, but as a place. I've always been interested in projects that work at multiple levels. A bridge that's the fastest way to get across the Thames, if you're running late to see a film at the BFI, or if it's 7am at Waterloo and you think, 'Instead of taking the Tube, I'll walk to my office in the City', but having in parallel also a place where there are four different ways you can cross, and a number of smaller gardens off the main routes…"
This is a severely edited version of Heatherwick's torrential flow of words about his new pet project: he talks in a tsunami of eloquence, referring back to the days of Christopher Wren, bringing up New York's High Line Project (which successfully reanimated a stretch of derelict elevated railway as a pedestrian precinct) and challenging the not entirely unpredictable storm of criticism the bridge attracted since it was first mooted.
What was the maddest criticism he received or heard about the bridge? "The most ludicrous notion was that this is a commercial project and that people will have to pay to use it. That's just misinformation. This will be free for everyone; we're giving it to ourselves. Someone claimed it will block the view of St Paul's and the City skyline." He shakes his head sadly. "I mean, it's not a leylandii hedge. It's a strip, the minimum height above the river to get out of the way of boats. And the trees aren't 30-metre London planes, the tallest they'll ever get is 15 metres, matching the height of the tallest trees on the north side.
"People forget that Waterloo Bridge is now used as a bus park, with what are effectively two-storey buildings parked all the way along it. There won't be any buses on this bridge. And someone called the bridge a vanity project. But a) it's not, and b) what was the biggest vanity project ever in London? Probably St Paul's Cathedral. There was huge resistance to St Paul's being built."
Had he been surprised by the level of complaints? "No. I've lived almost all my life in London and everything has had its whingers. The Olympics was all going to go wrong, wasn't it? There was genuine astonishment that it didn't go wrong, rather than an affirmation of our confidence in it. And the London Eye was going to go wrong… What we learned from such projects like the Eye and the Shard and all these things is that London can take it. They don't all have to be to your taste." Another thought strikes him. "Of course the London Eye is there to take money from you. The bridge will be free for every Londoner to go across for a thousand years."
It's almost a year since the bridge received planning permission from Lambeth Council, the Mayor's office and Eric Pickles but Lambeth Council has complained that £30m of funding will come from the taxpayer, via Transport for London. There's still a stalemate. Did he get involved in such wrangles? Or is he above such things?
"Well, Lib Peck, the leader of Lambeth Council, has supported this project for two and a half years, given it planning permission, and been a fantastic collaborator," he says. "It would be a real shame if it was suddenly whipped up into a political game. Am I above such considerations? I put together the charity at the start. I worked with everybody to make it happen. I fundraised, so there'll be £115m of money from the private sector that wouldn't have come in otherwise. So, yeah," he concludes, indignantly, "You could say I'm extremely involved."
Heatherwick is very civic-minded – not in a politically expedient way, it seems, but from a position of logic. "I've run this studio for 21 years and my passion was always for public projects," he says. "I'm in love with cities. I find them amazing, the quiet co-ordination of thousands of people, going about what we're trying to do, and that organism of the city nurturing human aspiration, and the actual city fabric itself being a special thing rather than just infrastructure." He uses the term with distaste. "The word suggests something utterly functional and paid for with the minimum of government money. But we're all funny in our mindset about the public realm we share. We have very low expectations. We expect rubbish. We expect a bus to be a square brick with hand-poles in nuclear-warning yellow and the kind of light-bulbs you'd get in a battery-chicken farm."
Heatherwick's involvement with the London bus goes back to 2009, when Boris Johnson asked for proposals for a new-generation Routemaster after the original ceased production in 1968. In December 2009, the Northern Irish company Wrightbus won the contract to manufacture the new buses and called in Heatherwick Studios to collaborate.
It was a tight brief: the new bus had to have three doors and two staircases, be three metres longer than the old one, and had to use 40 per cent less fossil fuel and be affordable. There were also new regulations, European laws and good-practice guidelines. But the studio developed the Routemaster as a hybrid vehicle, powered by electricity and diesel, and used strips of glass diagonally up their stairs to maximise natural light.
Their main innovation, though, was to re-think a score of poor decisions made about London buses over the years, from bucket seats and fibreglass housings to the horrible hospital-floor vinyl floor covering. The interiors were made simpler, more elegant and charmingly retro (moquette upholstery indeed – John Betjeman would have loved it).
"I was guided by the thought," says Heatherwick, "that millions of Londoners will spend thousands of hours of their lives sitting in a bus. How they feel about themselves and their lives will be affected by the environment in which they spend them. You can't get a better view of London than from the front seat on the top floor of a double decker. So why shouldn't we reinforce that experience for everyone, rather than make them feel they're in a cattle truck?"
Heatherwick believes that in Britain, "culture has been hogged by the arts. It should be about every aspect of your life, from visiting the launderette to visiting the nursing home where I've been seeing my grandmother in her last days. You can make people feel valued or cared for by design alone. It's not purely about money. It's about how we choose to value human experience."
Thomas Heatherwick's family is important in understanding what drives him. They're a remarkable bunch who all seem to occupy territory where art, > craft and design converge. His maternal grandfather, Miles Tomalin, fought for the Republicans in the Spanish Civil War before becoming a pacifist, and studied the history of engineering. Miles's Jewish wife Elisabeth fled Nazi Germany before the war, came to London and worked for Erno Goldfinger, the architect, before setting up the textile design studio of Marks & Spencer. Heatherwick's mother, Stefany, was a painter and jeweller who ran a shop in Portobello Road, selling necklaces and beads. His father, Hugh, the son of a servant at Windsor Castle, was in the Royal Marines, where he boxed and played piano. He's worked at his son's studio for 10 years.
"In the 70s and 80s, he ran a charity called the Time and Talent Centre in Rotherhithe, when the docks had been shut down and the depressed community was wondering about its future, says Heatherwick fondly. "His skill is in supporting people, although he hasn't a business bone in his body."
Had he been an indulgent father? "He was very truthful. It's hard to have a father like that when you're young. He wouldn't say, 'Ooh, that's lovely, well done, that's a great drawing'. He'd say, 'Actually a cat doesn't look like that,' and hold an honest mirror to you. In our design reviews at the studio, we try to have that honesty and candour and frankness, and hold it up to ourselves."
Born in 1970, Heatherwick grew up in London, where his father used to take him to design projects. They would visit the House of the Future in Milton Keynes together, or check out carbon-fibre cars in Earls Court. His mother, by contrast, showed him a world of light industry. "Together we went to exhibitions, model engineering shows and craft fairs," he recalls in his book, Making, co-written with his former partner, Maisie Rowe, "spending time with people who were forging iron, blowing glass, machining metal, erecting timber building frames, knotting hammocks, laying hedges, making sheep fences and constructing dry-stone walls."
During his teens, the thinker and the craftsman began to combine forces in his psyche. Heatherwick liked the idea of the traditional master builder, who was expected to have the skills of a builder, craftsman, engineer and designer. As he approached university, he saw how modern designers and architects were given no experience of doing anything concrete, such as building a wall. He wanted to try an all-round approach. So at Manchester Polytechnic he elected to study 3-D design.
In his final year, he attempted a bold experiment: to be the first design student to make a whole building. It was a pavilion, in which the pitched roof was twisted until it became the walls. It's charming to learn that this one-time fan of Heath Robinson managed to keep the panels of twisted glazing in place by using two kilometers of Velcro, only a couple of steps up from Sellotape. The pavilion was finished with the help of several friends, and eventually bought by the Cass Sculpture Foundation for its park in Goodwood, West Sussex.
From there, Heatherwick went to the Royal College of Art and in his third year, met his future mentor, Sir Terence Conran, who came to the college to give a talk. "My professor had told me Terence was far too busy and important to speak to me, but it struck me that he was coming to the university precisely because he wanted to speak to students. So I raced down the fire-escape stairs as he was leaving and stopped him and said, 'Look, is there any chance I could speak to you for five minutes?' He gave me his card and said, 'Come and see me at Butler's Wharf for five minutes'. I went and he gave me three hours, and then said I could live at his house."
Why had he meant so much to the 24-year-old? "Because Terence was the only person I knew who asked the right questions. In the university there were people designing a chair or a building who never thought to ask, 'why does the world want this?' They'd sit there wondering, 'Perhaps this should be a little bit more angled' or 'Maybe that shade of grey is wrong'. Whereas Terence understood why the world might want them. I knew he could shed some real perspective on the isolated bubble of the RCA."
Hetherwick leaves out a significant detail of this story: that he showed Conran a model of the piece he was working on – an 18-ft high gazebo, made of birch plywood L-shapes that meshed together for support without needing glue, and seemed from a distance to shimmer like moire silk. Conran was so impressed, he invited Heatherwick to his home in Berkshire, to finish it in his furniture workshops.
"He was amazingly kind to someone who'd stopped him in a corridor, not just receptive and open but able to spot when someone needed to have some light shed on their world. He became a friend and mentor. Some of the first studio commissions came because of him."
Conran has often praised his young protégé, even calling him "the Leonardo da Vinci of our times". Others have talked of Heatherwick as the spiritual descendant of Isambard Kingdom Brunel, who designed the Clifton Suspension Bridge in 1831, even though it wasn't built until after his death. After the bridge, Brunel turned his attention to the Great Western steamship. Does Heatherwick fancy a go at ship design?
"The passion of my team and myself is to make a difference," he says. "So if there are already people doing amazing ships and planes, we'll let them do that. My interest has always been in the gaps where there's something not happening. My dream project would be doing something on prisons."
Prisons? Why? "Because someone who's currently convicted and sitting in prison will be out in a few months and may be sitting beside me on a bus. Do I want them to get more damaged by that environment? Or to be given a chance to grow and get some of the benefits I had when I was growing up? Do you damage someone more, or give them a chink of possibility? According to the research I've done, the prison environment hasn't really changed from Victorian times."
And if it works out, I suggest, he could always design prison ships, couldn't he? "Yes indeed," he replies, smiling. "And prison airplanes. There's no end to the possibilities…"
Join our new commenting forum
Join thought-provoking conversations, follow other Independent readers and see their replies