UK's post-Brexit foreign policy plan makes no mention of climate change
'This move risks the UK becoming a climate change pariah on a par with Trump'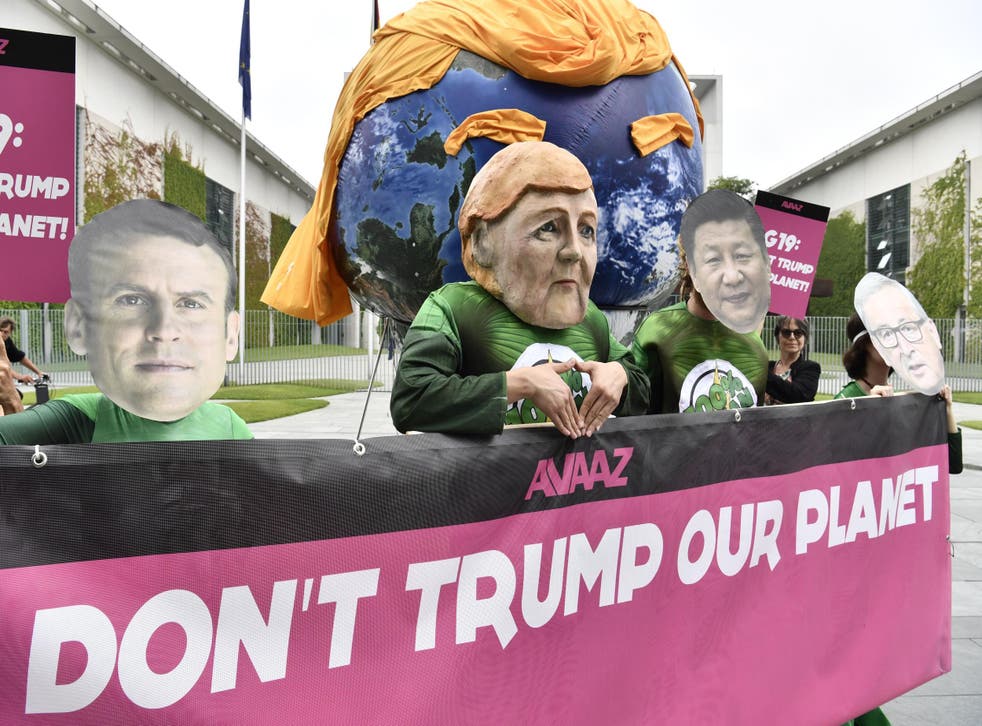 The British government has omitted any mention of climate change in its latest post-Brexit foreign policy paper, sparking concerns among experts that it may be following America's lead.
The 22-page document, which was released this week, doesn't include the word climate once. The only reference to the word environment comes when the paper mentions "the international nature of public health threats arising from infectious diseases, and chemical, environmental and radiation hazards."
The government says the foreign policy paper "signals the government's willingness to partner with the EU in the face of ever-growing global threats".
In a statement, Secretary of State for Exiting the European Union David Davis named those threats as "terrorism and extremism, illegal migration, cyber-crime and conventional state-based military aggression."
The UK's omission of climate change comes in direct contrast with the European Union's latest policy announcements. During his annual state of the union speech, European Commission President Jean-Claude Juncker said tackling climate change is a key priority for the EU.
"Last year, we set the global rules of the game with the Paris Agreement ratified here, in this very house," he told Members of the European Parliament in Strasbourg. "Set against the collapse of ambition in the United States, Europe will ensure we make our planet great again. It is the shared heritage of all of humanity."
World news in pictures

Show all 50
Speaking to The Independent, Dr Haydn Davies, Climate Change Lead at Birmingham City University's Centre for Brexit Studies, said: "Unless the UK is also intending to do a Trump and cede from the COP21 agreement altogether, this seems like an ill-advised, if not foolish, omission.
"The Paris Agreement was signed up to by almost all nations recognised by the UN and the fact that they all agreed to commit to greenhouse gas targets before the Paris summit demonstrated an international and collective commitment to tackle climate change which had, to that point, been notably absent," he said.
He added: "Henceforth therefore the honouring of these commitments is not simply a matter of domestic, but also foreign policy. This move risks the UK becoming a climate change pariah on a par with Trump - with whom, it must be remembered, many US state governors disagree."
Neither the Department for Exiting the EU or the Foreign and Commonwealth Office immediately responded to a request for an explanation of why they left climate change out."
Join our new commenting forum
Join thought-provoking conversations, follow other Independent readers and see their replies