Anthony Rapp: Kevin Spacey accuser says he was inspired by women in Hollywood to speak out
'I hope people are realising that these things can have an impact, that people do not have to be able to get away with it'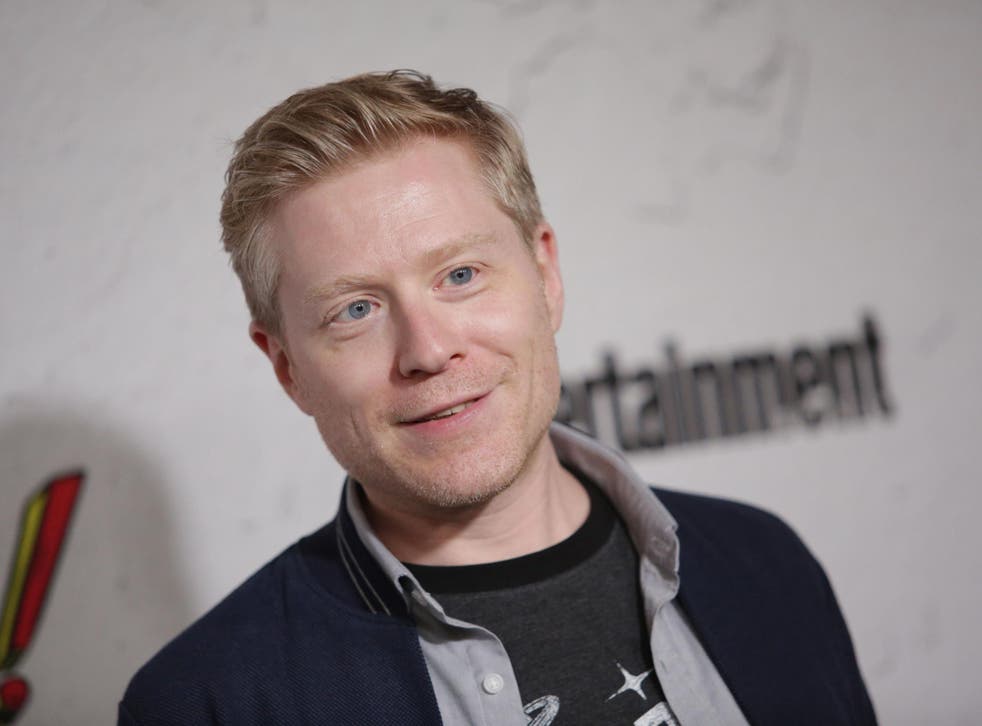 The actor who first accused Kevin Spacey of sexual assault has revealed he was inspired to speak out after women in Hollywood opened up about their own abuse, saying that there is "safety in numbers".
Last year in an interview with BuzzFeed, Anthony Rapp claimed that Spacey made sexual advances and climbed on top of him in a bed in 1986, when he was only 14.
Spacey responded by saying he was "beyond horrified" to hear of the allegations and that he "honestly [did] not remember the encounter", but added: "If I did behave then as he describes, I owe him the sincerest apology for what would have been deeply inappropriate behaviour."
It would be the first domino to fall in a spate of allegations, with actor Robert Cavazos, filmmaker Tony Omntana, barman Daniel Beal and former son-in-law of the King of Norway Ari Behn – among others – all claiming that they were sexually assaulted or harassed by Spacey.
In his first major interview since he first made the allegations, Rapp told Attitude magazine that he was given the strength to speak out by the bravery of so many women coming forward after allegations against Harvey Weinstein sparked conversations about sexual abuse and harassment in the entertainment industry.
"In this moment, with what's happened, it's become clear that people can be believed and that it can have an impact," he said.
"The entire apparatus that kept people silent and also kept [those guilty of harassment] safe is being dismantled.
"That's the big sea change, and I hope that it's occurring not just in our industry, but everywhere and that people are realising that these things can have an impact, that people do not have to be able to get away with it.
"No matter what, I would urge anybody to stay safe, take care of themselves, one another and get help and support when they need it. There is no such thing as truly being alone, which is what I hope this moment demonstrates, that there is strength in numbers."
Rapp appears on the cover of the February issue of Attitude alongside his Star Trek Discovery co-star Wilson Cruz. The pair play a gay couple in the Netflix reboot of the franchise and made history last year for having the first gay kiss in the show's 52 year history.
Kevin Spacey: his accusers

Show all 6
Elsewhere in the interview, Rapp explained that he was surprised with the groundswell of support he received after making the allegations about Spacey, saying: "I was surprised that it [was] met with a positive or meaningful response.
"I was incredibly moved by the supportive responses from so many people in my life. I'm hopeful that it will continue to have a positive effect in the future."
In his apology to Rapp, Spacey also came out as gay, saying: "I have loved and had romantic encounters with men throughout my life, and I choose now to live as a gay man."
However, he was accused by many prominent LGBT+ figures including Billy Eichner, Wanda Sykes and Zachary Quinto of conflating his coming out with his apology in a bid to deflect the accusations of historical harassment.
"It is deeply sad and troubling that this is how Kevin Spacey has chosen to come out," said Quinto.
"Not by standing up as a point of pride – in the light of all his many awards and accomplishments – thus inspiring tens of thousands of struggling [LGBT+] kids around the world. But as a calculated manipulation to deflect attention from a very serious accusation that he attempted to molest one."
The Old Vic theatre in London said in November it had been made aware of 20 separate allegations of alleged inappropriate behaviour by Spacey while he was artistic director there.
As a result of the allegations, he has been written out of the final season of Netflix show House of Cards and was even replaced by Christopher Plummer in Ridley Scott film All the Money in the World.
Spacey has not been seen in public since Rapp first made the allegations. His representatives have previously said that he is seeking evaluation and treatment.