Blackpool Zoo tries to dissuade man from buying a pet giraffe
'It could be fed from the bedroom window without any hassle," father insists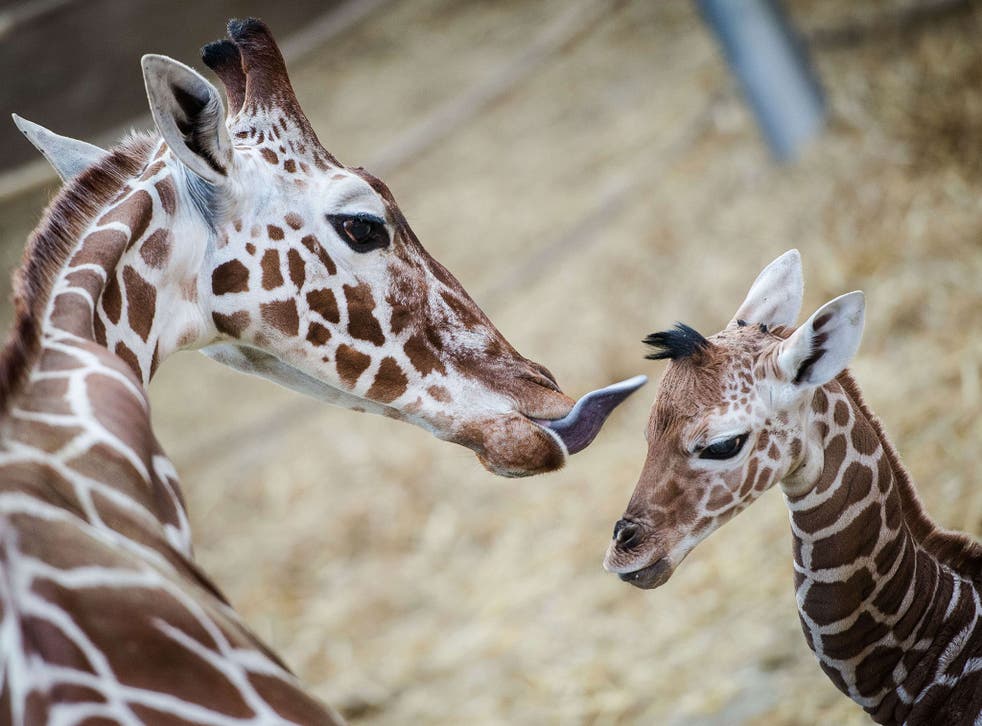 An exasperated customer service assistant from Blackpool Zoo found themselves having to dissuade man from purchasing a giraffe for Christmas.
Calling himself 'Chudders', the man emailed the zoo with the query: "Is it possible to buy and own a giraffe in Scotland? I've been after a giraffe for years now and I want to make it a reality now".
His children, he said, had their heart set on a hamster – but that he would much prefer a giraffe.
He was sure to emphasise that he had "a decent sized back garden" and "an upstairs/downstairs house so it could be fed from the bedroom window without any hassle".
A guest services coordinator at the zoo replied to Chudders, informing him that giraffes "aren't ideal as pets".
They told him that his neighbours were most likely going to be displeased about their trees being eaten.
"Giraffes also need licencing for keeping in the UK," Jude, from Blackpool Zoo, wrote back.
"This is considerably more expensive than your TV licence.
"Another condition of licence would be that a suitable building is needed. Planning permission is very expensive nowadays and it also costs quite a lot to heat said house to suit a giraffe which, of course, is used to African temperatures."
The zoo recommended he went for the hamster instead, because "you can keep your marriage, pets and neighbours intact without fear of big holes in the lawn or a huge head blocking the light through your bedroom windows".
They informed him that there were many documentaries about giraffes he could watch instead of owning one, while reminding him there were giraffes he could visit at the zoo.
The animals vs The people

Show all 8
Despite the zoo offering a multitude of reasons why Chudders ought to give up and purchase a small rodent instead, he sent another email in response to the zoo's advice asking "would you take a bribe?" and suggesting they "leave the in closure door open one night and I'll sneak in with my mate's tipper. I'll only take one; you have my word on that."
Jude's suggestion that Chudders buy an aardvark, which is slightly smaller and more manageable (though it has to be fed 50,000 ants per day) was disregarded, and met with the offer to send a Christmas hamper in exchange for the giraffe. Chudders also pledged to get his cousin's wife to give Jude free haircuts for life.
Eventually, Jude had to put her foot down, writing: "I'm afraid our giraffe keepers just aren't going to let this happen, but, bearing in mind a giraffe can kill you with one kick, look upon this as me keeping you safe, my friend… Have a great Christmas – I hear Pets at Home have some very cute hamsters!"
The zoo have posted a 'disclaimer' on their website informing any concerned citizens that all giraffes (and aardvarks) are accounted for, having triple-checked this morning.
Join our new commenting forum
Join thought-provoking conversations, follow other Independent readers and see their replies